Today, the drama "Schwimmen" (English title: "Swimming") starts in German cinemas nationwide. The film by director Luzie Loose runs in over 20 cities. "Schwimmen" (Darling Berlin) won the Gold Prize at the Hofer Filmtage 2018 and was awarded the Best Camera Prize at the achtung berlin Awards.
"Schwimmen" was also honored by the FBW Jugend-Filmjury for the theatrical release with 4 out of 5 stars. The reasoning states:
"The real-live movie "Schwimmen" shows a part of the life of 15-year-old Elisa and her friend Anthea, both in difficult family situations, while Elisa is bullied at school and Anthea is new to the class At the center of the film is how Elisa begins a campaign of revenge against her former bullys with Anthea's help (…) The film reflects the everyday world of young people, but we do not necessarily consider it a youth film, rather we recommend the film to people interested in the topic from the age of 15 The film offers a discussion forum because it shows new perspectives through its emotionality and highlights the complexity of the topic. "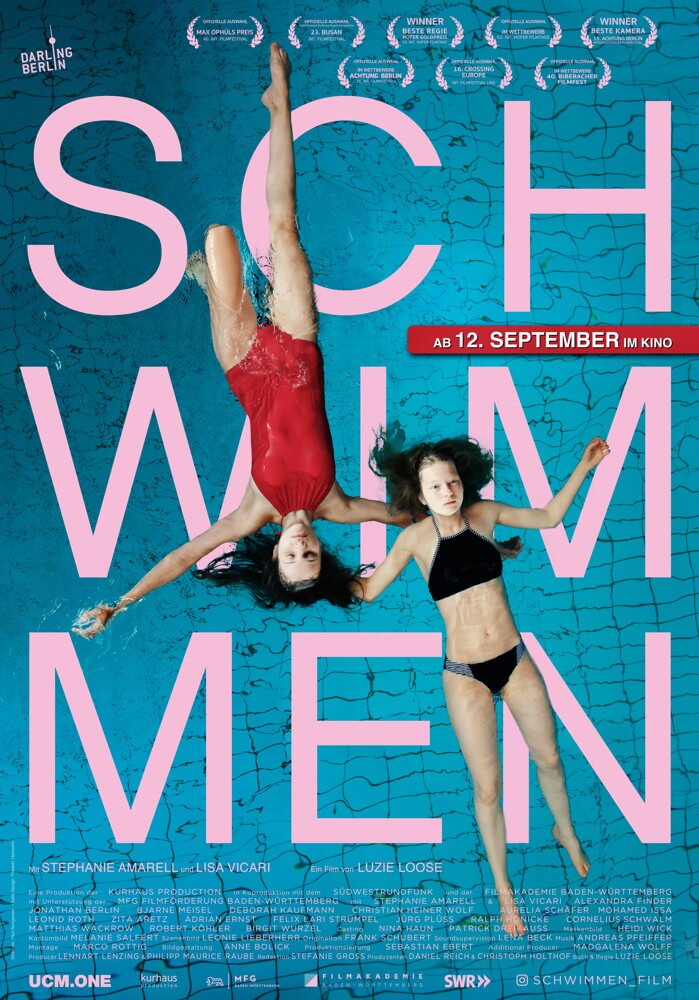 The film "Schwimmen" (English title: "Swimming") is about Elisa and Anthea, both 15, who get to know each other in their young lives at a time of great crisis. They become best friends and develop a game in which they capture everything they do with their cell phone cameras. Soon, they come up with the idea of turning the camera over and secretly filming their classmates who have done Elisa earlier. From a good friendship develops a destructive dynamic, which becomes threatening for anyone who gets in the way of the two.