We are pleased to have been represented with our Label Noble Demon in various annual charts and reviews at the end of 2020. We would like to sincerely thank all participants and supporters for this! Of course, this thanks goes especially to our bands and projects who have provided us with such outstanding singles and albums. We are already looking forward to what is to come in the next months… Below we would like to name a few outstanding appreciations:
Metal-Heads.de
Kaunis Kuolematon top Metalhead's personal year charts with the album "Syttyköön Toinen Aurinko". This honour is justified by the fact that Kaunis Kuolematon "have conjured up a deep fantastic world with a lot of love for detail … have conjured up a deep fantastic world in which I could immerse myself wonderfully. With their dark doom metal, they bring magical moments to life, especially since the lyrics in the Finnish national language give the sound a special aura."
In addition to the ranking of the album "Syttyköön Toinen Aurinko", the title "House of the Rising Sun" by S.O.R.M is also acknowledged as the best cover song of the year and this is justified as follows: "But what completely flashed me was the cover of the all-time classic "House Of The Rising Sun", around whose origin story there are many myths. The Animals have so far been most successful in putting a blues spin on the song in 1964. S.O.R.M has conjured up a crazy 9-minute atmospheric dark killer track from it, which interprets the song worthily in the best metal-rock style. Micke's voice is really awesome and the guitar solos are world class. This climax in the song with the furious finale is pure goosebumps."
Link to the page: Metalhead Toplist 2020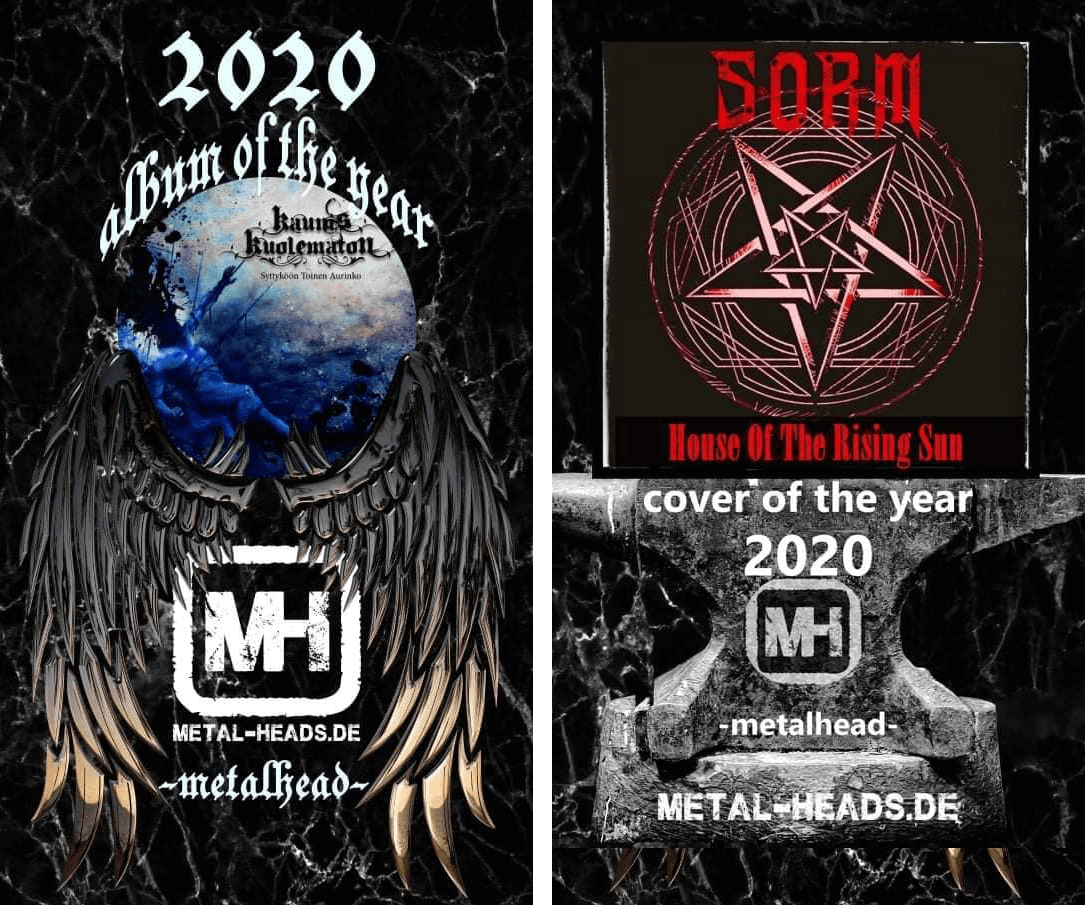 Nordic Metal
The Nordic Metal team voted the albums "Syttyköön Toinen Aurinko" by Kaunis Kuolematon, "Lidless" by Humavoid and the EP "The Dawn of Vitriol" by Mercury Circle several times into their personal top 5 releases of 2020.
These lists are introduced with the following words: "The year 2020 will go down in history as one of the worst years in the music industry. Fortunately, that hasn't stopped bands from releasing new music. Our Nordic Metal staff has chosen their TOP-5 albums for this year and they are listed below by each staff member".
Link to the page: Staff Albums 2020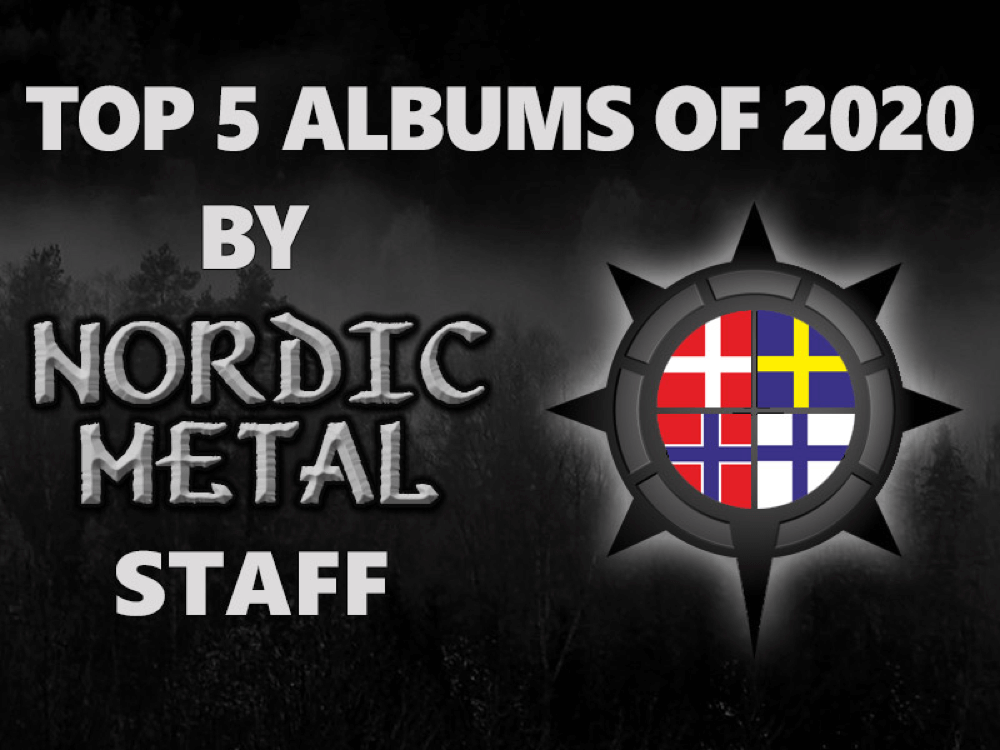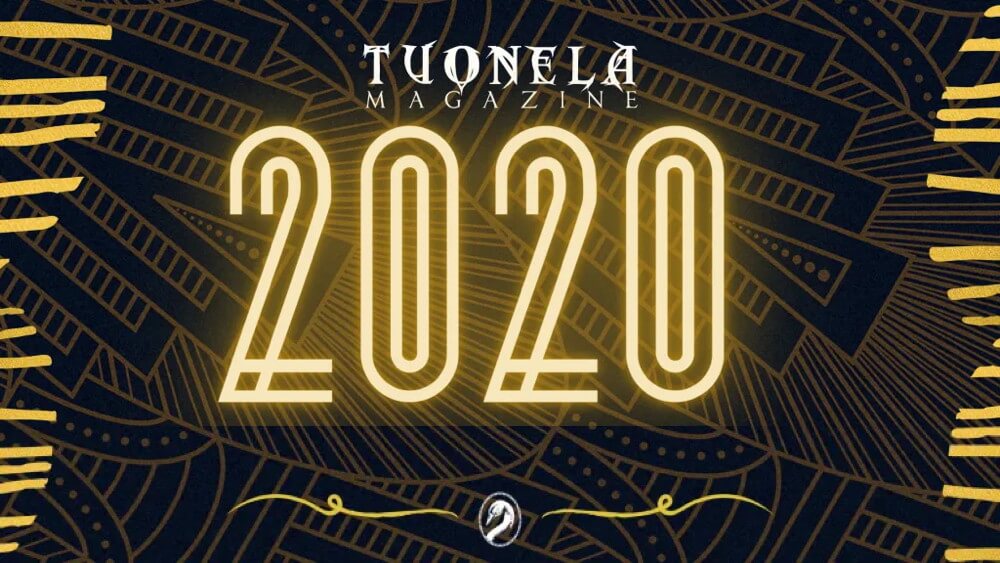 Tuonela Magazine
Numerous albums by Nobel Demon can also be found in the Top 5 lists 2020 of the staff of the Finnish Tuonela Magazine. Among them: "Syttyköön Toinen Aurinko" by Kaunis Kuolematon, "Lidless" by Humavoid, the EP "The Dawn of Vitriol" by Mercury Circle and the album "Waves" by Dawn of Solace. Jani Lehtines also awarded Humavoid's track "Aluminium Rain" with Iiro Rantala as "Best Collaboration of 2020".
Direct link: Tuonel Magazine
Plekvetica
Plekvetica is the source for rock and metal reviews (in German) as well as concert reports (in Swiss German) for everyone who lives in Switzerland and likes it a bit harder. In the Heavy Metal Charts 2020 Top 10 the band Gomorra could secure the first place with the album "Divine Judgement". Congratulations!
Metal.it
At Metal It, Marco Caforio (aka CAFO) chose Night Crowned's album "Impius Viam" at number 6 and "Waves" by Dawn of Solace at number 9!
Besides the labels Nordvis, Vendetta Records, Nuclear Blast, Napalm Records, Black Lion Records, Southern Lord Recordings, Von Records and Les Akteurs de L'ombre Productions, Noble Demon is the only label with 2 placements in the Top 10.
Direct link to the Facebook post: Top Album 2020
Heavy Music Network
The new 2020 special edition of the "Masterpieces" book features 130 releases on 240 pages with in-depth stories about the artwork, music and lyrics. The perfect addition for music and art collectors. Included are two albums from Noble Demon releases: "Transcending Material Sins" (artwork: Juan Guillermo Cano) by No Raza and "The Dawn of Vitriol" (artwork: Kalle Pyyhtinen) by Mercury Circle. Among the other 128 releases are albums by Aara, Abysmal Dawn, Acherontas, Akhlys, Blaze of Perdition, Bütcher, Cirith Ungol, Cult of Lilith, Dark Tranquillity, Deathless Legacy, Devil with no Name, Diabulus in Musica, Draconian, Enslaved, Grave Digger, Igorrr, Necrot, Necrowretch, Imperial Triumphant, Katavasia, Lonewolf, Majestica, Rage, Sodom, Vader and Stälker.
More information about the book: Masterpieces 2020 Special Edition
We also don't want to forget the two official 2020 chart entries in Finland with the current albums by Humavoid and Kaunis Kuolematon: