Congratulations to the Finnish band Kaunis Kuolematon for entering #7 in the official physical album charts and #18 in the (physical & digital) album charts in Finland! The album "Syttyköön Toinen Aurinko" was released worldwide in late November 2020 on the German label Noble Demon. The album consists of 9 tracks full of darkness, apocalyptic and destructive melodies, which are as inspiring as they are depressive.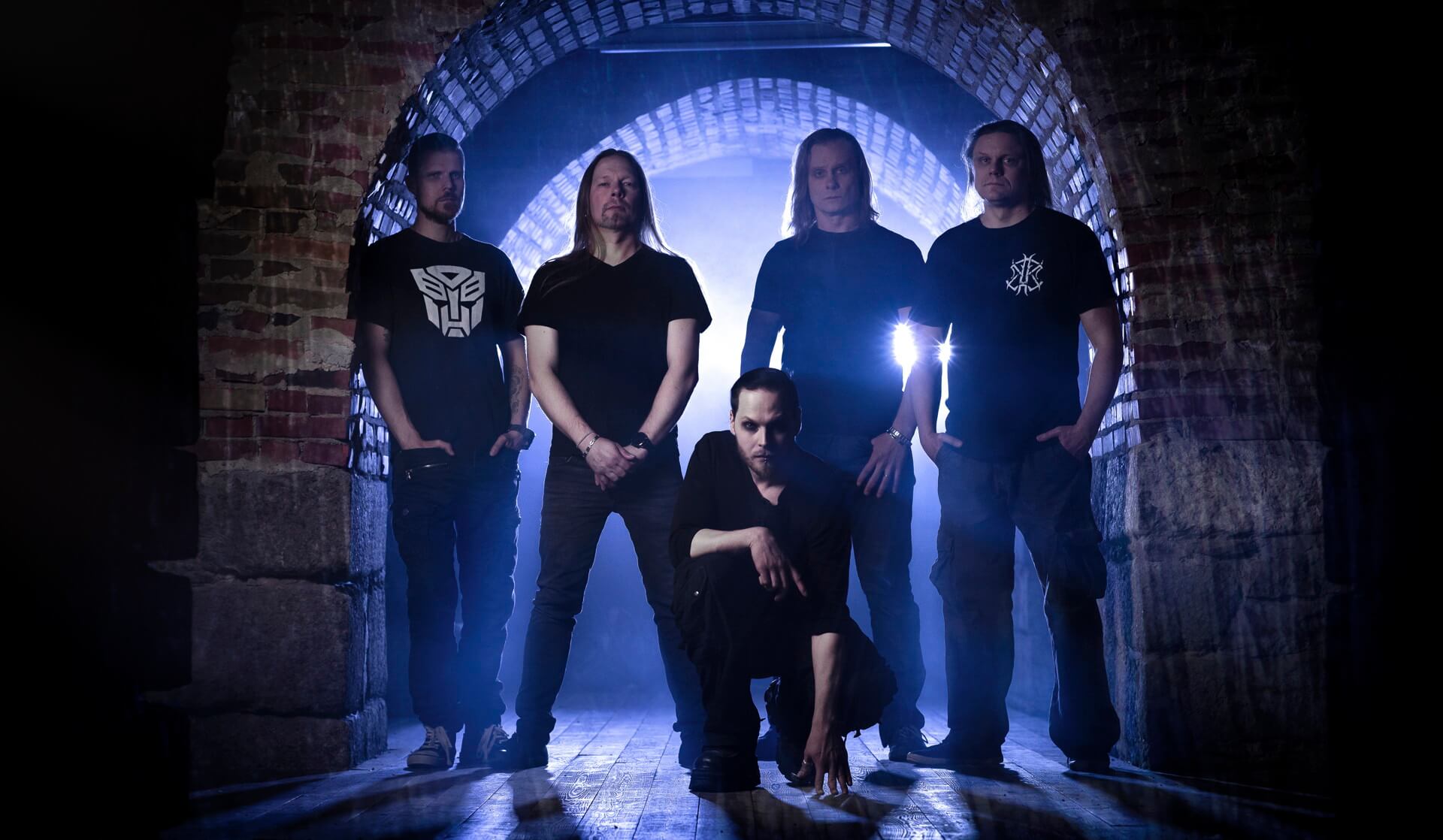 "Syttyköön Toinen Aurinko", whose lyrics are entirely in Finnish, was recorded at DeepNoise Studios, Finland (Bloodred Hourglass, Wolfheart, Dawn Of Solace, To/Die/For), while the stunning, sophisticated cover artwork comes by Niko Anttila (Wolfheart, Sabaton). The band members are Olli Suvanto [vocals], Mikko Heikkilä [Clean vocals and rhythm guitar], Ville Mussalo [Guitars], Jarno Uski [Bass] and Miika Hostikka [Drums].
The unique and recognizable sound of the band has expanded the typical boundaries of doom metal, which at the same time has given them a lot of attention: The sound can suddenly change from beautiful melancholy and soft vocals to extremely driven metal and energetic screams. This is what makes her music, which appeals to a large audience from many metal subgenres. The band sings in Finnish, which adds to the mystery of the band.
Feedbacks:
"A strong contender for the album of the year!" [Metal-heads.de (10/10)]
"An album that could not be more appropriate for any season or situation than it is now!" [Stormbringer.at (4,5/5)]
"Syttyköön Toinen Aurinko' convinces all along the line!" [Metal-only.de (9/10)] 
Syttyköön Toinen Aurinko (Album Teaser)
Syttyköön Toinen Aurinko (Unboxing)