Congratulations to the Finnish band Humavoid for joining the official physical album chats in Finland! The album was released worldwide at the end of August 2020. The album "Lidless" consists of 10 tracks of refined madness and is an album filled with an unpredictable mix of progressive metal that effortlessly jumps between chaos and melodic singalongs.
Since their formation in 2014, Humavoid has released several independent releases with praise from critics and has steadily increased their fan base with vibrant live shows and several music videos, all produced by the band itself. The current album "Lidless" is their most aggressive work to date, without neglecting the experimental side of the band.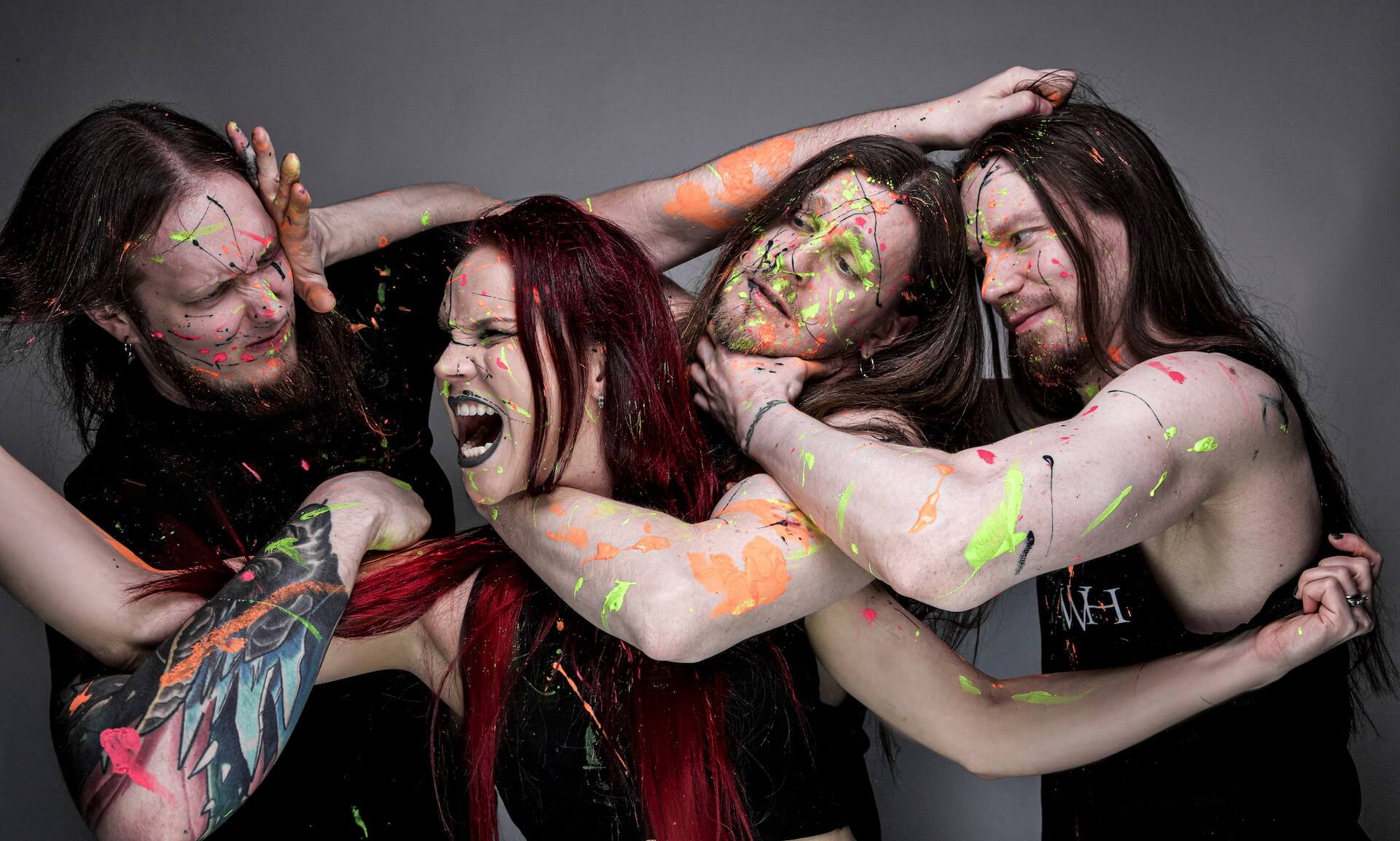 Niko Kalliojärvi about the song: "The name of the album was fueled by the frustration of everyone wanting to benefit from you in a way or another. Lidless is a manifesto of trusting no one and nothing to the degree that you even question the reliability of your own senses. Trying to arrange the vocals flowing smoothly in 11/4 in the middle section was a bit of a challenge, but it actually became my favorite part of the song!"
The songs on the album "Lidless" – some of which contain high doses of improvised drum arrangements – are linked together by a couple of vocalist/keyboardist Suvimarja Halmetoja's eerie and beautiful piano improvisations. Additional spontaneity is featured in the guest appearance by the great jazz pianist Iiro Rantala on the song "Aluminum Rain".
Lidless (Official Music Video)
Aluminum Rain [feat. Iiro Rantala] (Official Music Video)