The documentary "Searching Eva" (Darling Berlin), which celebrated its world premiere this year at the Berlinale and has since been shown very successfully at numerous international festivals, comes to Germany for two more previews: on 20 October 2019 it will be shown at the Queer Film Fest in Munich and on 23 October at the Porn Film Festival in Berlin. Eva Collé will also be in Berlin to present the film and answer the audience's questions.
In staged but at the same time documentary tableaux vivants, the film reflects the many identities of Eva, who has been sharing her life with all its ups and downs with her followers on social media channels for years, showing a relentless openness that can be shocking in part, but above all a great hold for young people in search of themselves.
"Searching Eva", a Darling Berlin movie, will be in German cinemas starting November 14 2019, distributed by UCM.ONE.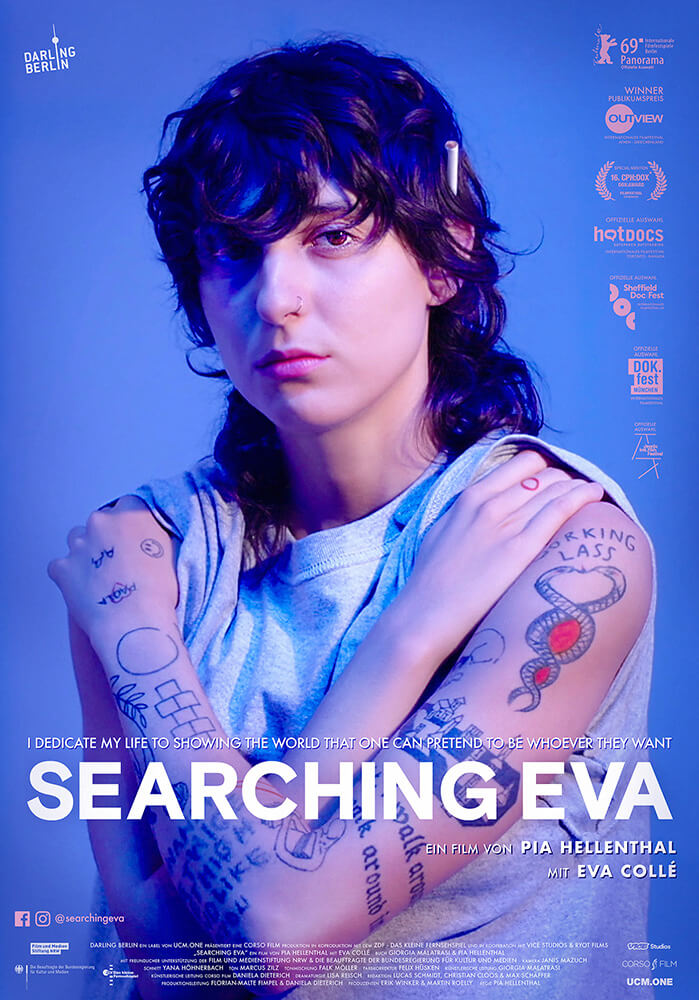 Searching Eva | Trailer (deutsch) ᴴᴰ