As announced this week, actor Bernhard Conrad has been nominated for Deutscher Schauspielpreis (German Acting Award) as Best Actor in a leading role for his double role as twin brothers Eric and Basti in the film "Kahlschlag". Other nominees are Joel Basman for "The Büezer" and Edin Hasanovic for "Skylines". The award ceremony is scheduled to take place on September 11th in Berlin. We are very happy and keep our fingers crossed for him!
The thriller "Kahlschlag", which was released on 5 March 2020 by UCM.ONE under the Artkeim² label, is the debut film by Max Gleschinski and stars, alongside Bernhard Conrad, Florian Bartholomäi, Maike Johanna Reuter and Jan 'Monchi' Gorkow, and is genre cinema from Mecklenburg-Vorpommern.
Synopsis:
Martin and Eric are childhood friends. Already when they were little boys they used to go fishing at the reservoir every Sunday, and already as children they fell in love with the same girl: Frenni. Today, 20 years later, Martin lives with Frenni in a quiet family home on his parents' farm. The contact with Eric has broken off after a terrible incident, until one day he stands in front of their door and asks Martin to join him on a last trip to the lake. Reluctantly, Martin comes along, but the trip soon turns out to be a journey into the heart of darkness. While the situation between the friends at the lake is getting worse and worse, Frenni is also alarmed and tries to get to the lake…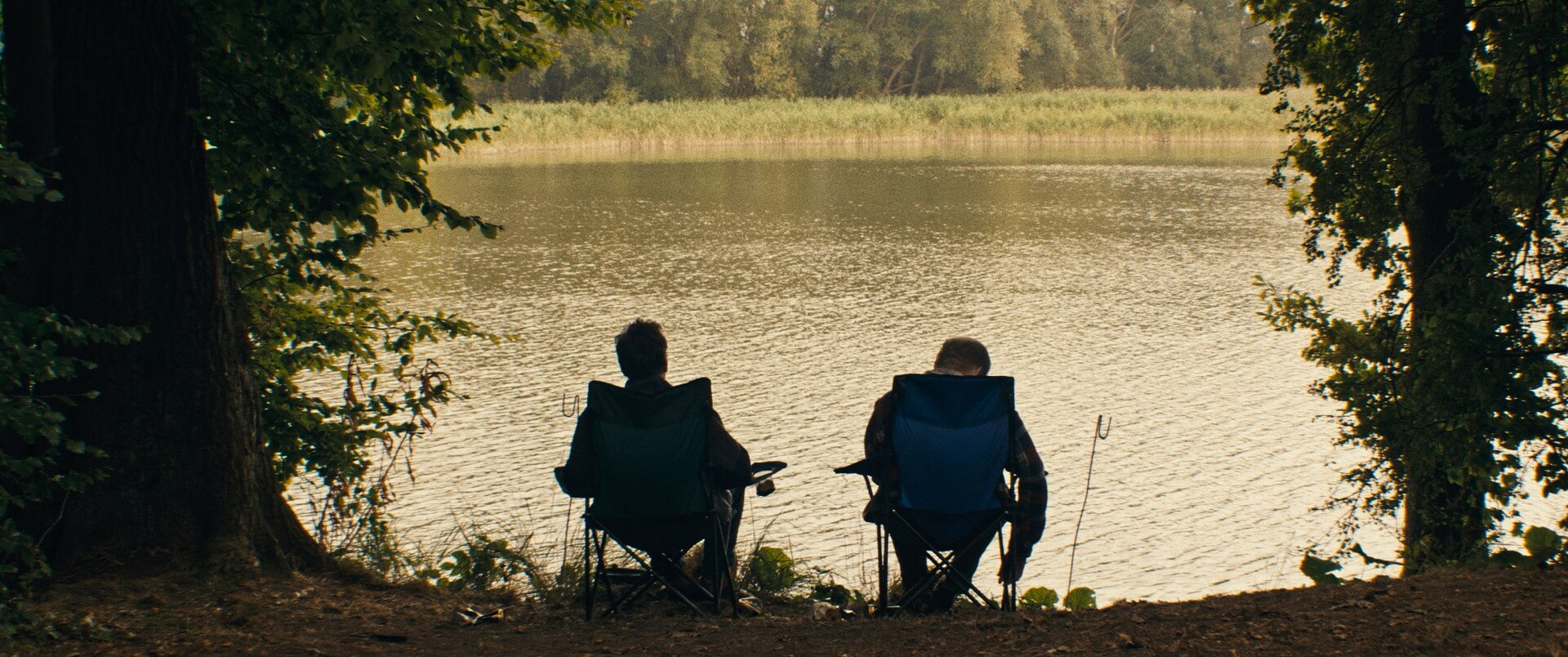 "Kahlschlag" is genre cinema that is as disturbing as it is surprising and that poses the question of good and evil in every human being. It has been aptly described by one critic as "Fargo in Mecklenburg-Vorpommern".