To celebrate Agatha Christie's 130th birthday, UCM.ONE is releasing the DVD box set "Agatha Christie – Murder at Tea Time" on the film label M-Square Classics in Germany, Austria and Switzerland. Agatha Christie means pure high tension and guessing who the murderer could be! In this high-quality box you will find the classic "Murder in the Orient-Express", the theatre success "The Spider's Web" and with "A Stranger Came into the House" a real crime rarity on 2 DVDs!
Murder on the Orient Express (USA, 2001), 88 min., FSK 12
Istanbul: Master detective Hercule Poirot lets himself be persuaded by his friend Wolfgang Bouc in the hotel lobby to take a trip on the Orient-Express. At this point in time, no one can suspect that the Belgian's little grey cells will soon be getting plenty to do. Due to a rockslide the train gets stuck. Shortly afterwards, the American millionaire Samuel Ratchett is found dead in his compartment, murdered by several stab wounds. Since no one could get off the train, the murderer must still be on board. Bouc asks Poirot to look into the case.
Agatha Christie's classic "Murder on the Orient Express" (German title: "Mord im Orient-Express") has been filmed many times, the last time in 2017 with Kenneth Branagh in the leading role of the Master Detective. With this version from 2001, Alfred Molina skilfully joins the list of prominent Poirot actors such as Peter Ustinov, Albert Finney and David Suchet. Flanked by audience favorite Fritz Wepper, he solves an almost unbelievable and highly exciting case.
Director: Carl Schenkel; Actors: Alfred Molina, Fritz Wepper, Meredith Baxter, Leslie Caron
The spider's web (UK, 1982), 104 min., FSK 12
Kent, mid-1950s. Clarissa Hailsham-Brown, the well-off diplomat's wife, has rented a beautiful country house at a reasonable price together with her husband and his daughter from their first marriage. One evening an eerie visitor turns up. It is Oliver Costello, the husband of the divorced wife of Mr Hailsham-Brown. The man makes outrageous, blackmailing demands and leaves the house. However, at night he intrudes once more into the drawing room. He seems to be looking for something. When Clarissa enters the living room a little later, she finds Costello's body – he'd been bludgeoned to death. She decides to make the dead man disappear, but suddenly the police appear, called by an unknown person.
Agatha Christie's theatre success "Spider's Web" from 1954 was successfully realised in this exciting British crime film. As usual, the "Queen of Crime" presents a sophisticated plot, elaborated to the smallest detail, which captivates the audience for almost two hours. Both the question of the motif and the hunt for the culprit make "The Spider's Web" (German title: "Das Spinnennetz") is an extremely entertaining crime thriller.
Director: Basil Coleman; Actors: Penelope Keith, Robert Flemyng, Thorley Walters
A stranger came into the house (Germany, 1957), 92 min., FSK 12
Cecily Harrington, who has won £10,000 in the lottery, leaves her fiancé Nigel head over heels when she meets Bruce Lovell. The two marry and six weeks later move to a secluded country house. There, Bruce, at first a very likeable globetrotter, suddenly changes radically. He becomes serious, nervous and almost indignant towards all visitors. The man who seemed so familiar to Cecily at the first meeting becomes more and more a stranger. Finally, suspicion grows that Mr. Lovell is harboring a dark secret. Is he even a worldwide wanted murderer of women who poisons and then buries his wives?
Agatha Christie knows how to tie people up A lonely country house, far away from any civilization, is the setting for a gripping psychological thriller, which has surprises in store for the audience until the very last moment. The suspense arises not least from the question of what the whole thing will lead to. Grippingly played by Fritz Tillmann as a globetrotter who mutates into a psychopath and by Elfriede Kuzmany as a wallflower who lets himself be enchanted by his devilish charm, "A Stranger Came into the House" (German title: "Ein Fremder kam ins Haus") offers great thriller entertainment and is a real rarity.
Director: Wilm ten Haaf; Actors: Elfriede Kuzmany, Fritz Tillmann, Eva Maria Meineke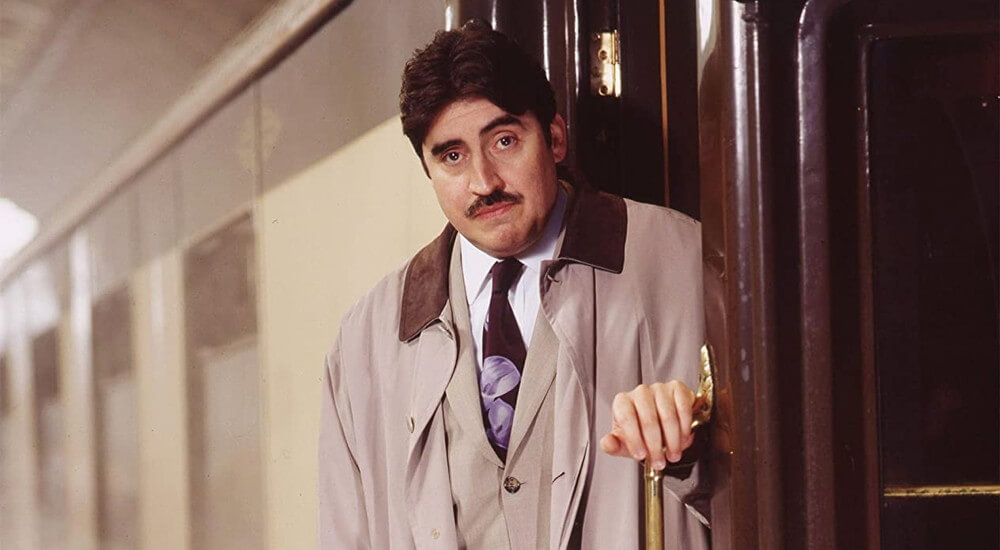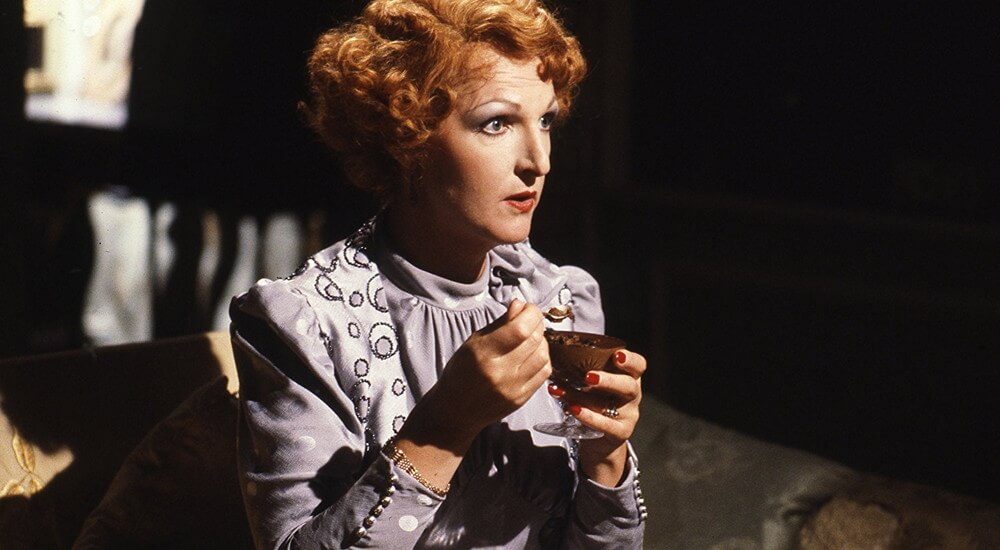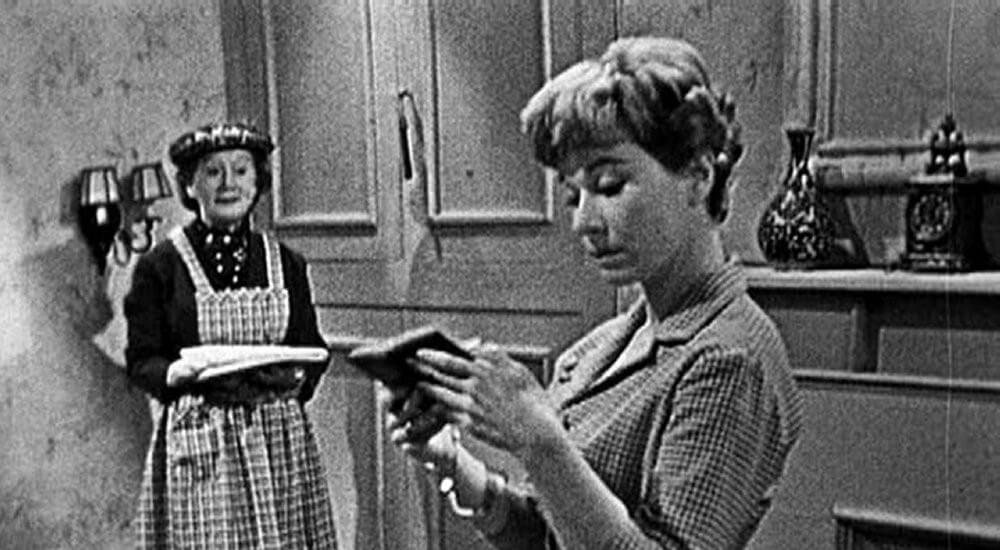 "In order not to have to compete directly with the grandiose first film adaptation, Carl Schenkel has shifted the setting to the present. Thus the Orient Express now runs on an electric locomotive, and Poirot has been rejuvenated and even given a mistress. Nevertheless, the story and the actors are strong enough to make this version interesting and entertaining enough." (Der Zauberspiegel about "Murder on the Orient Express")
"As usual, Agatha Christie adaptations offer an interesting plot with several twists and turns, as well as selected actors and an always successful ending. (DVD-Sucht about "The Spider's Web")
"Solid television food, not only of interest to collectors." (DVD-Sucht about "A stranger came into the house")
Equipment and technical data of the DVD box:
3 films on 2 DVDs | total running time approx. 284 minutes | picture format: full screen 1.33:1 (original format) / colour and black-and-white film (depending on programme section) | sound format: German DD 2.0