UCM.ONE continues "The Blue Series" (German: "Die Blaue Serie") with the French film classic "Mata Hari – Agent H21" with a fascinatingly enigmatic Jeanne Moreau and Jean-Louis Trintignant as her lover. The film from 1964, co-written by François Truffaut, is noticeably influenced by the Nouvelle Vague and now appears for the first time on DVD in the unabridged cinema version in Germany, Austria and Switzerland. The film was directed by Jean-Louis Richard, who subsequently took part in many of Truffaut's works.
"Die Blaue Serie" is dedicated to both outstanding films that have shaped the film world and film gems that have never before been released on DVD or VoD portals. The series can be recognized by the blue artwork and the blue DVD case made especially for this series and is specially put together for cineasts and collectors. It will be continued soon with "The Cruel Tower" by Lew Landers.
Synopsis:
Paris 1917: On behalf of the German secret service, the Dutch-born Margaretha Zelle (Jeanne Moreau), who earns her living under her stage name Mata Hari as an erotic nude dancer in Parisian cabarets, is supposed to seduce and spy on the French captain François Lasalle (Jean-Louis Trintignant). At night, she hands the secret documents that François carries with him to a contact person. But when she falls in love with François, she only accepts her next assignment under pressure.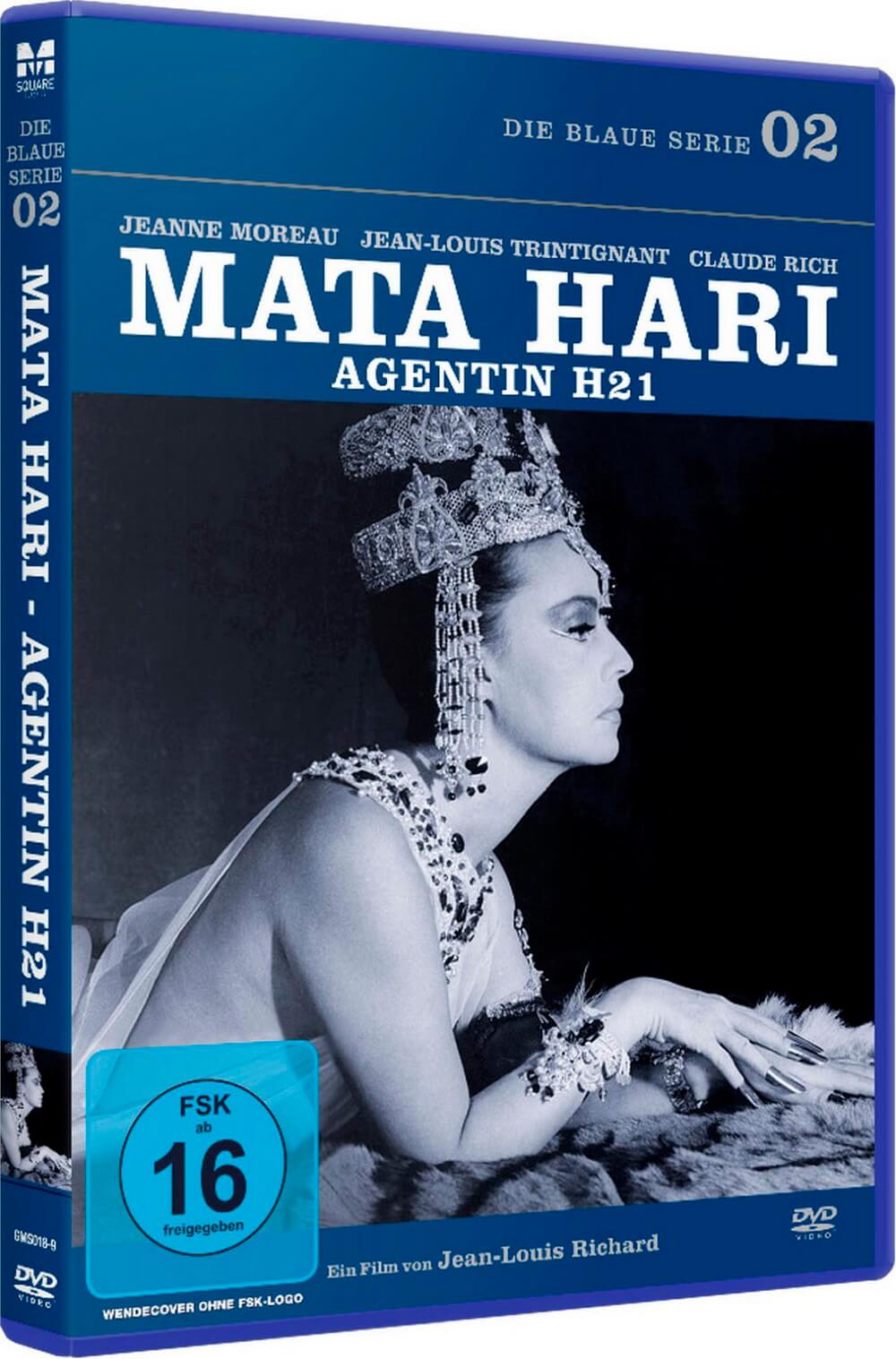 Her clients know of her liaison with François and threaten that something would happen to him if she refuses to cooperate with the Germans in the future. All she has to do now is steal the plans of a French ammunition depot from a safe…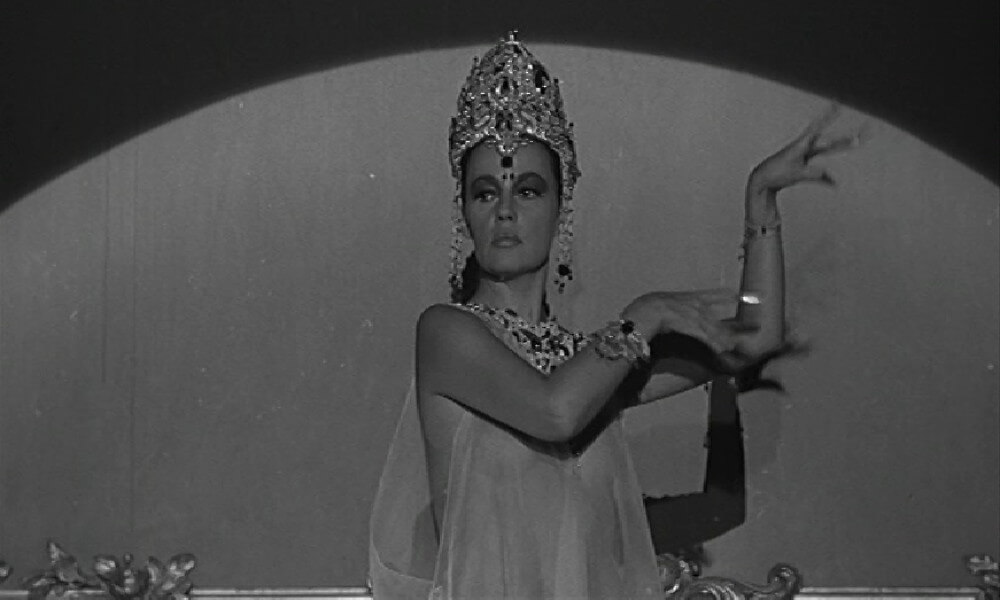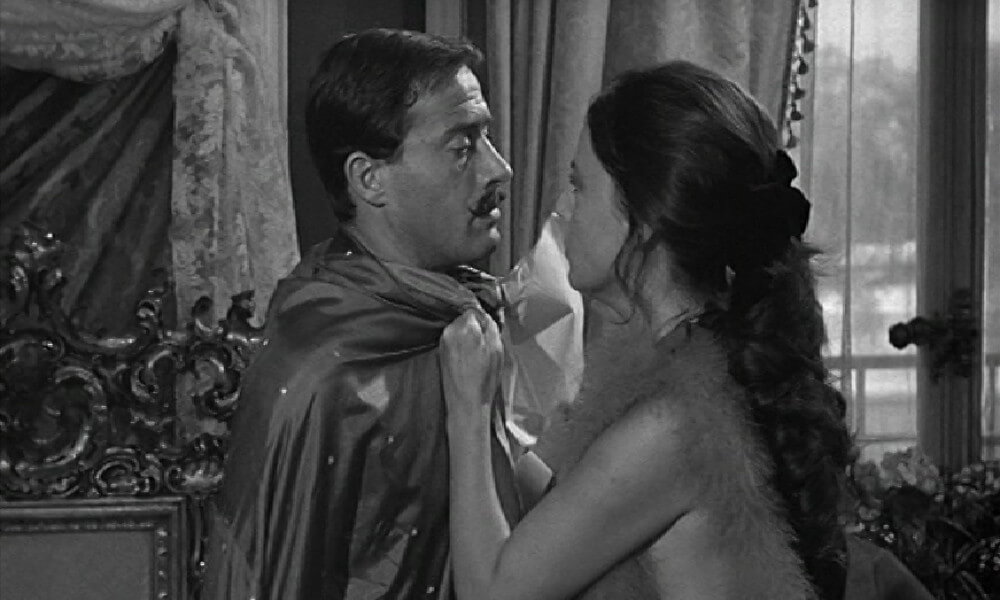 Based on the true life story of the Dutch dancer who worked as a spy for the German secret service under the code name H 21.
Press reviews and quotes
"A remarkable film adaptation that keeps its distance from the thriller as well as the emotional drama." (Dictionary of International Film)
"Cinematographer Michel Kelber – French Can Can – succeeds impressively well in black and white shots and Georges Delerue's score is the usual enrichment for a film." (derekwinnert.com)
"The well-known story of the suspected spy from the First World War, in a remarkable film adaptation, which freely presents the tragedy of this woman's fate." [filmdienst.de]
"An ironic reconstruction of the history of Mata-Hari." [cinematheque.fr]
"A star-studded film biography with Jeanne Moreau and Jean-Louis Trintignant about the legendary femme fatale with the dangerous double life." [telerama.fr]
"Michel Kelber's photography is excellent and the dialogues are often brilliant. (4 of 5 stars)." [films.oeil-ecran.com]
Technical data
Uncut cinema version, for the first time in cinema format on DVD, now digitally remastered | picture format: WS 1.66:1 (anamorphic), black and white film | running time: 95 min | sound format: German DD 2.0, French DD 2.0 | artwork gallery | FSK 16 | The Blue Series No. 2
Mata Hari – Agent H21 (Trailer)