The acclaimed documentary "Los Reyes" (German title:"Los Reyes – Königliche Streuner") kicks off the open air cinema season of the Mobile Kino at the Alte Münze, Molkenmarkt 2, in Berlin Mitte tonight at 9:45 pm. The two directors Bettina Perut & Iván Osnovikoff will join from Chile via video for a film talk and Q&A.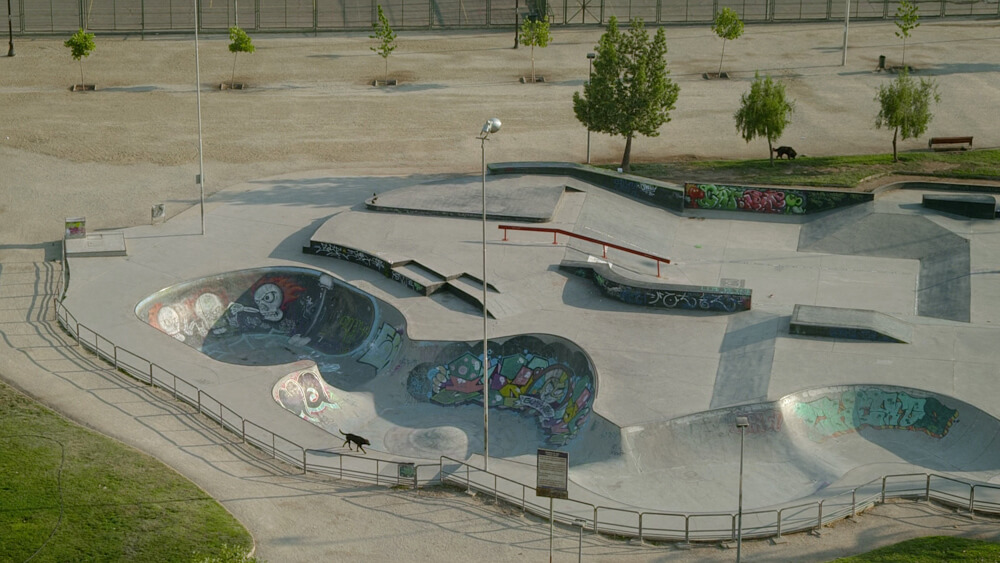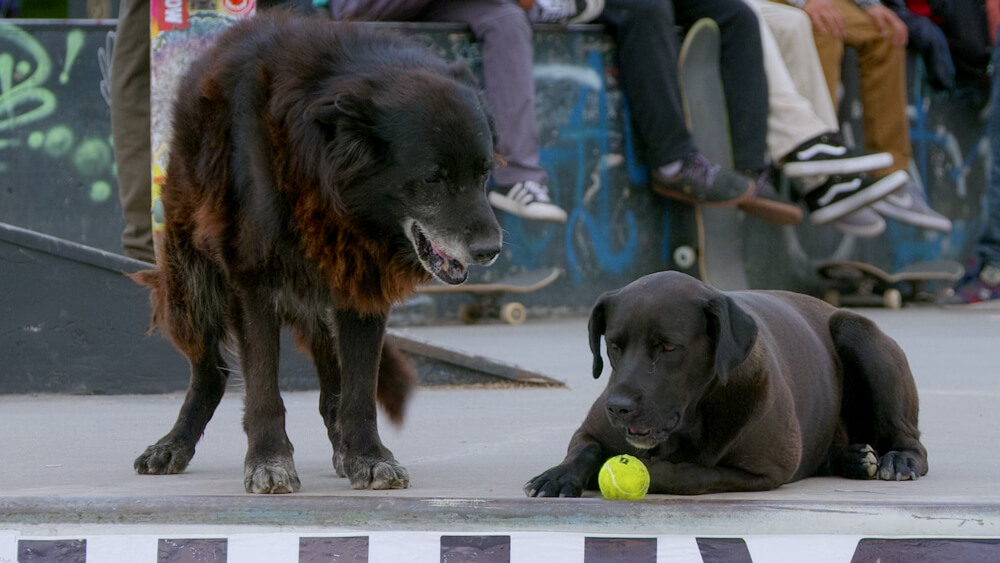 Here's what it's all about: 
Los Reyes ("The Kings") is the oldest skate park in the Chilean capital Santiago. This film, however, is not primarily about the skaters, but about the true kings of this microcosm: Futbol and Chola, two inseparable stray dogs who have made their home among speeding skateboards and noisy teenagers in the park. The younger and livelier Chola loves to play with the balls that are lying around everywhere. Futbol, the older of the two, is always carrying something around in his mouth and finds great fun in dragging things around and gnawing on them. The teenagers around them come from very different, sometimes difficult backgrounds. They all have their own stories and problems, which can be followed in the background in their conversations, while the camera captures the subtle interaction between the two dogs as they snooze, chase a ball or just sniff around.
"Los Reyes" is a meditative, almost fairytale-like and at the same time very touching documentary that tells a whole world just by observing two dogs. 

"Los Reyes – Königliche Streuner" will be released nationwide in cinemas on 8 July 2021 distributed by UCM.ONE on the NONFY Documentaries label.
Los Reyes - Königliche Streuner | Trailer ᴴᴰ