On 23.09.2018 Romy Schneider would be 80 years old. To commemorate this milestone anniversary, UCM.ONE is releasing the film "The Old Gun"(1975) as part of the Édition ParaSol Videothèque by the label Artkeim² in a new restored version nearly everywhere in the world on VoD-platforms for the first time.
The film by Robert Enrico tells the story of the massacre of Oradour. In 1944, the surgeon Julien Dandieu (Philippe Noiret) works in the hopelessly overcrowded and underserved hospital of the French town of Montauban. The occupation of France by Nazi Germany is nearing its end, both French and German know that. Although Julien fears the possibility of acts of desperation by German soldiers, but actually he is optimistic that he, his wife Carla (Romy Schneider) and his 13 -year-old daughter Florence (Catherine Delaporte) will survive the war unscathed.
One day, while visiting his home village, he witnesses a horrific war crime by the Nazis and something breaks inside him. Equipped only with an old rifle and the inestimable advantage of his local knowledge, he wants to kill one after the other, the SS soldiers still present due to a tank defect.
"The Old Gun" (French title: "Le vieux fusil", German title: "Abschied in der Nacht") received in 1976 with the César in the category "Best Film" the first ever awarded French National Film Award. Also awarded were leading actor Philippe Noiret and the film music of François de Roubaix, while Enrico's film was nominated in six other categories.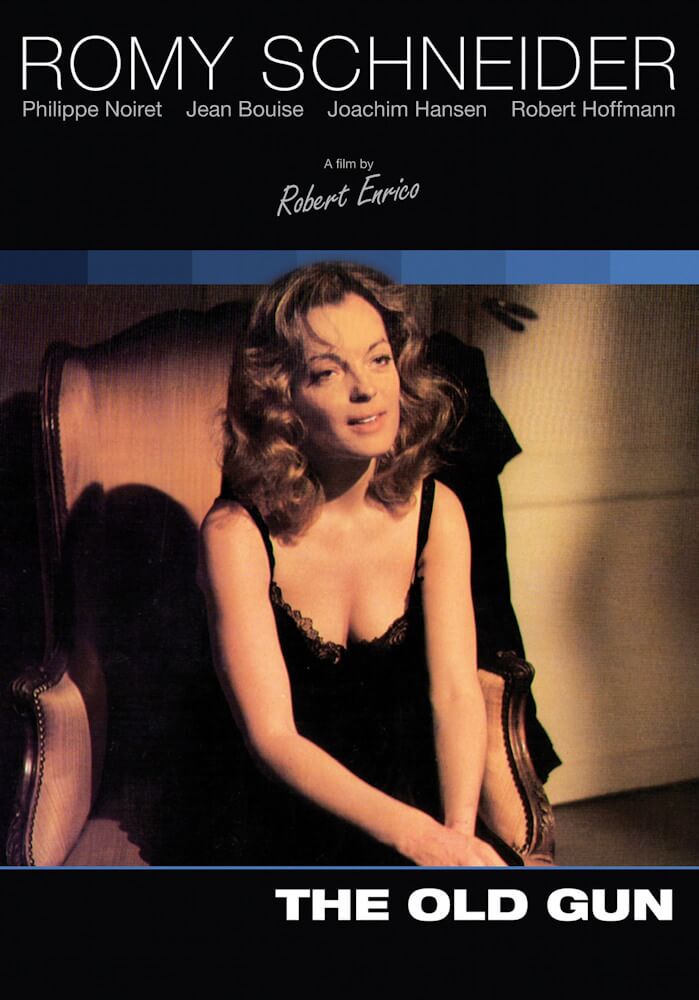 Actors/Actresses:
Romy Schneider, Philippe Noiret, Jean Bouise, Joachim Hansen, Madeleine Ozeray, Catherine Delaporte, Karl-Michael Vogler, Jean Bouise, Robert Hoffmann, Caroline Bonhomme u.a.