On the occasion of the 80th birthday of Romy Schneider on September 23, 2018 UCM.ONE publishes the film "The Infernal Trio" (1974) by director Francis Girod in a restored version almost everywhere in the world as part of the Édition ParaSol Videothèque of the label Artkeim² for the first time on VoD portals.
The film "The Infernal Trio" (French: "Le Trio Infernal", German: "Trio Infernal") is about the governess Philomena Schmidt, who stands in front of nothing when the old woman she cares for dies. Her aging lover Villette refuses to marry the Germans. He is still married and can not divorce, because his wife since the First World War as missing. Only after the friend of the lawyer Georges Sarret presents the old man with forged documents about the alleged death of his wife, he is ready for this step. When this short time after the marriage blesses the time, Philomena is financially not much better off than before, because he leaves her only a very manageable assets. In order to secure herself better, she therefore wants her men in the future to take out life insurance in good time. The self-obsessed lawyer Sarret, a valued and highly decorated military man, is their most important accomplice. He runs insurance policies with Philomena and her sister Catherine and, after their mysterious demise, collects the high premiums. a passionate and morbid relationship …
Coming to the theaters in 1974, "The Infernal Trio" is a provocative drama about greed and selfishness. With drastic representations, relentless direct play and selfish acting characters this stripe fulfills all requirements of a scandal film. The sometimes bizarre plot for the murderous, insurance fraud-specific trio originates from true events that took place in Marseilles in the 1940s.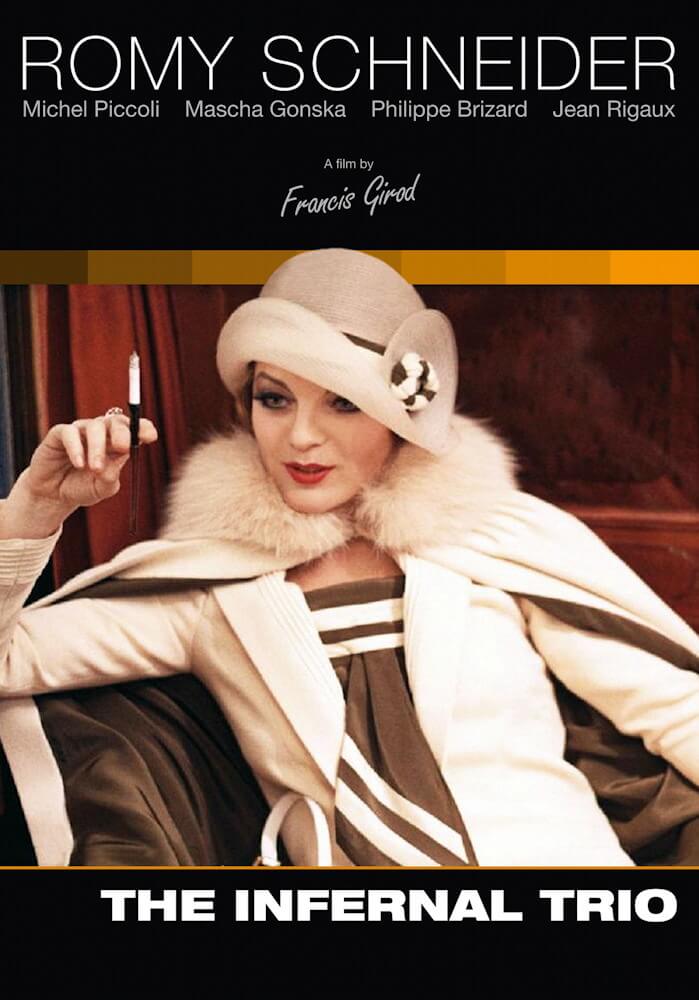 Actors/actresses:
Romy Schneider, Michel Piccoli, Mascha Gonska, Philippe Brizard, Andréa Ferréol, Jean Rigaux, Monica Fiorentini, Luigi Zerbinati, Hubert Deschamps, Monique Tarbès, Andréa Ferréol, Francis Claude, Pierre Dac, Nicole Chomo, …