Romy Schneider was born on 23 September 1938 in Vienna and would have been 80 years old on 23 September 2018 if she had not died too early. To commemorate this milestone anniversary, UCM.ONE is releasing digitally scanned film "That Most Important Thing: Love" (1975) by director Andrzej Zulawski in a new restored version, almost everywhere in the world, as part of the Édition ParaSol Videothèque by the Artheim² label.
The movie "That Most Important Thing: Love" (French title: "L'important c'est d'aimer", German title: "Nachblende") revolves around the photographer Servais, who falls in love with the unsuccessful actress Nadine Chevalier. She also seems to find him attractive and keeps looking for his closeness. However, Nadine is married. Her mentally unstable husband Jacques initially pretends to be very sympathetic to the young attractive photographer and wants to be friends with him, but observes the rapprochement between his wife and Servais to the hilt. To see Nadine more often, hoping to finally see her happy, Servais secretly funds the play of the eccentric director Messala. In return, he asks Messala that Nadine gets the lead role in the stage play. The premiere is followed by the angry awakening of all contributors, the reviews are devastating. Not only that, but also the triangular relationship between Nadine, Jacques and Servais seems to be getting more and more out of balance and heading for a tragic end.
Zulawski's film is intelligent cinema. A manifesto against superficiality, created for liberal and unbiased people who are ready to dive into the shallows and shadows of human emotions and actions. Like no other movie, Andrzej's Zulawski's "Nightblind" takes you on an emotional descent into the land of hopelessness. The Polish-born director caused scandals in his adopted country of France. Andrzej Zulawski died on 17 February 2016 in Warsaw.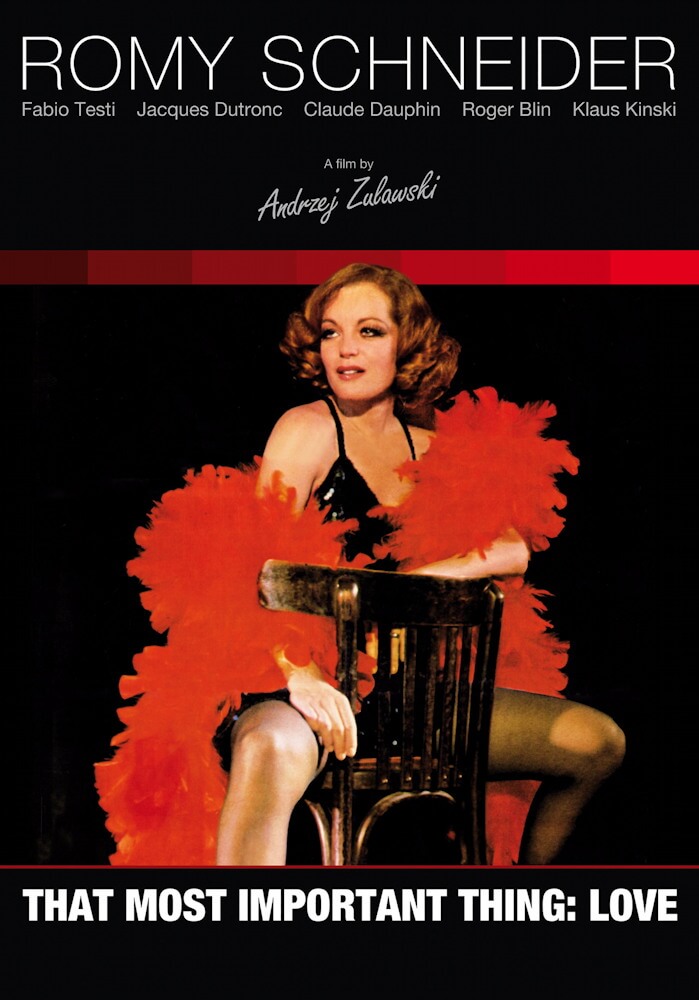 Actors/actresses:
Romy Schneider, Fabio Testi, Klaus Kinski, Jacques Dutronc, Claude Dauphin, Roger Blin, Gabrielle Doulcet, Michel Robin, Guy Mairesse, Katia Tchenko, Nicoletta Machiavelli, Paul Bisciglia, Henri Coutet, Sylvain Levignac, Andrée Tainsy, Olga Valéry, Jacques Boudet, Robert Dadiès, Nadia Vasil, Gérard Zimmermann, Michel Such, Jacques Van Dooren, …