"The Patriot" was the first production that Steven Seagal and his production company managed without the support of Warner Brothers. The film, which UCM.ONE is now releasing as a limited media book on the film label B-Spree Pictures, has all the prerequisites that a good Seagal film needs: Evil terrorists, a hero with a CIA past, and ecocriticism. In addition, the film also looks visually great and offers beautiful landscape shots with partly very clever settings.
Steven Seagal was exceptionally – and for the first and so far only time – dubbed by Manfred Lehmann, Bruce Willis' regular voice actor, in this film based on a book called "The Last Canadian" by US author William Heine.
Synopsis:
The nature-loving doctor and healer Dr. Wesley McClaren (Steven Seagal) is actually a very solid and nice person who can't hurt a fly. This changes abruptly when militant fascists settle in the Rocky Mountains, who want to conquer America. The American population is threatened with the ultimate catastrophe. In order to take control of U.S. military and technological facilities, fanatical terrorists have deployed a deadly virus that is spreading rapidly among the people of a small Nebraska town. A killer virus that could destroy the entire population of North America in a very short time.
Dr. Wesley McClaren seems to be immune to the virus, but not to the elite Russian killer Govol, who is supposed to prevent survivors like McClaren from leaving the city and, as a possible carrier of the virus, becoming a deadly weapon themselves. Having become the killer's target, the townsfolk have no choice but to wage a merciless battle against an all-powerful foe.
"The Patriot" is the second feature-length film by Oscar®-winning cinematographer Dean Semler ("Dances with Wolves," "Deathly Silence" "Apocalypto," "Waterworld") and is particularly impressive for its outstanding cinematography.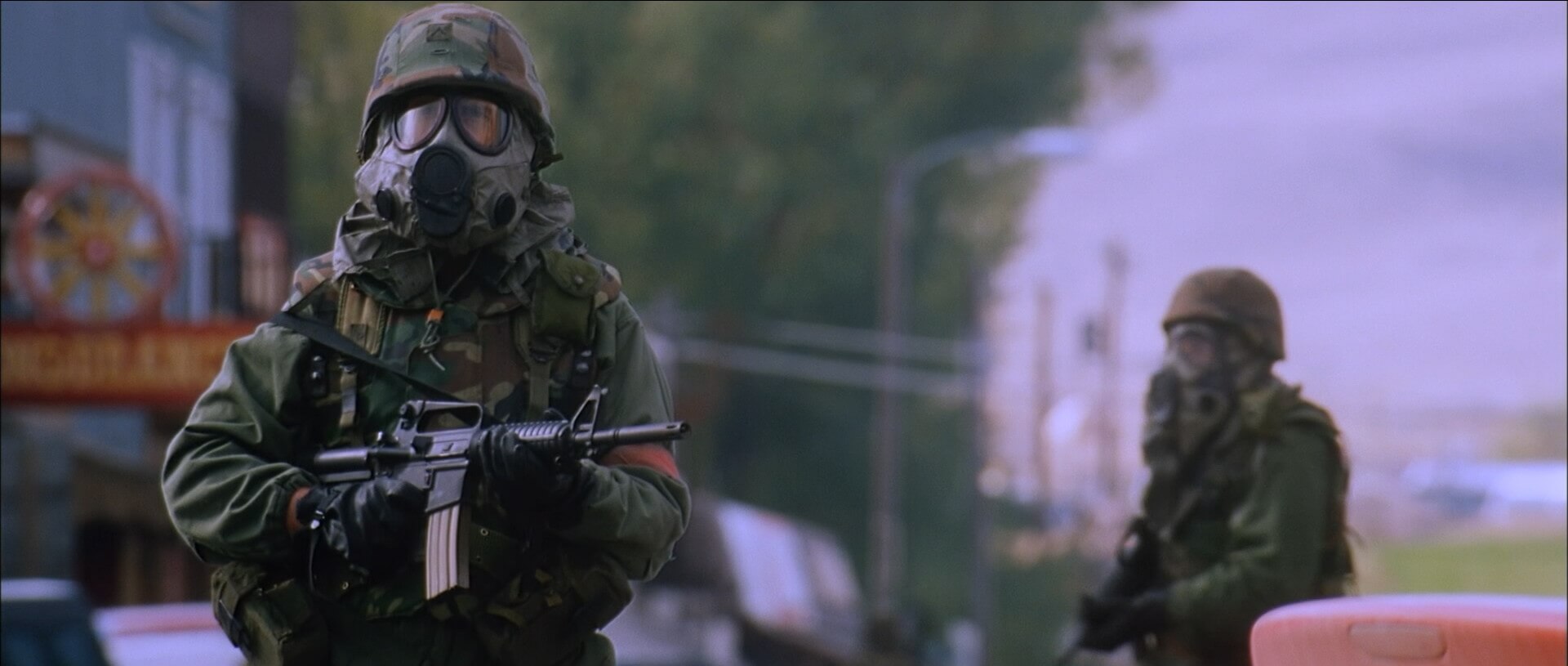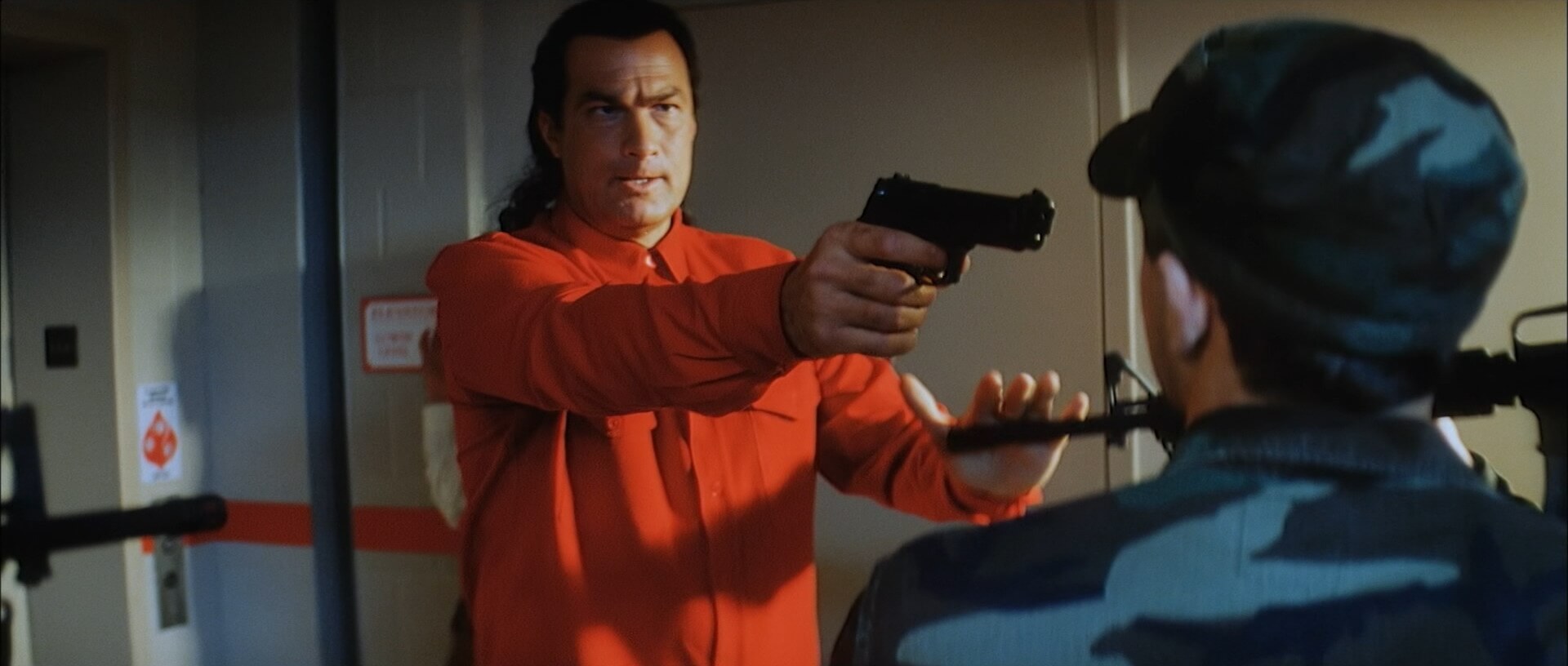 Press reviews & comments on the film
"It's not a bad Seagal film as far as Seagal films go." (nitrateonline.com)
"All in all, a slow, albeit captivating Seagal film, without all the sermons that got on the nerves of action fans during "On Deadly Ground". (Straight-to-DVD-Heaven)
"Steven Seagal against bio-terrorists? It's hard to resist, and "The Patriot" delivers." (MarcFusion.com)
"Music, images, atmosphere – the film did that well." (liquid-love.de)
"Outbreak clone dressed as a turgid eco-thriller." (filmtipps.at)
"At the bottom line, a standard brutal action movie with countless fight sequences." (Lexikon des internationalen Films)
"This somewhat naive, yet committed eco-action film by Dean Semler is a bit slow-moving, but still offers acceptable Steven Seagal food, which was photographed superbly." (prisma.de)
Equipment and technical data of the mediabook
Movie in the reconstructed HD version | Image format: DVD WS 2.35: 1 anamorphic; Blu-Ray WS 1.35: 1 & 1080p 23.976p | Total running time Blu-Ray 90 min, DVD 86 min | Sound format: German DD 5.1, German DD 2.0, English DD 5.1, English DD 2.0 | Extras: Trailer, US trailer, picture gallery, artwork gallery, spoken star information about Steven Seagal & Camilla Belle, 16-page booklet | FSK 18 
The Patriot (Original Trailer von 1998) | German