Anne Bolick won the prize for the best camera at the 15th achtung berlin – new berlin film award for the feature film "Schwimmen" (Darling Berlin) by Luzie Loose.
The prize for the best actor awarded by UCM.ONE and Darling Berlin went to Leonard Kunz for his role in "Das schönste Paar", the prize for the best actresses went jointly to Ahuva Sommerfeld and Kara Schröder for their roles in "Frau Stern", which was also awarded the best feature film of the festival.
A total of 77 films competed in seven categories at the festival, which was ceremoniously opened last Wednesday with the Darling Berlin film "Kim hat einen Penis" (English title: "Everything Always All the Time") by Philipp Eichholtz (cinema release June 13, 2019). Luzie Loose's award-winning film "Schwimmen" (English title: "Swimming") will be shown in German cinemas by Darling Berlin in late summer.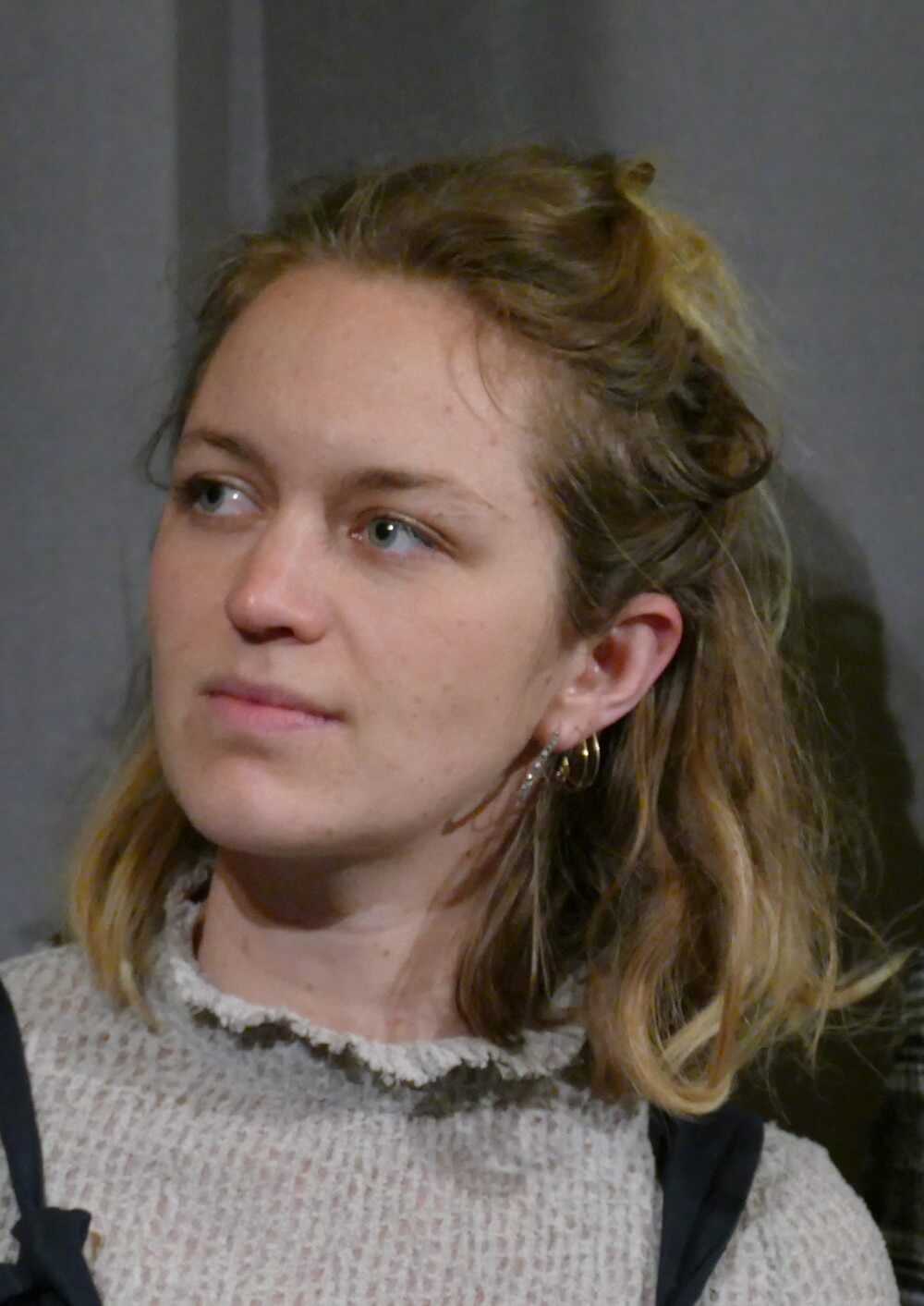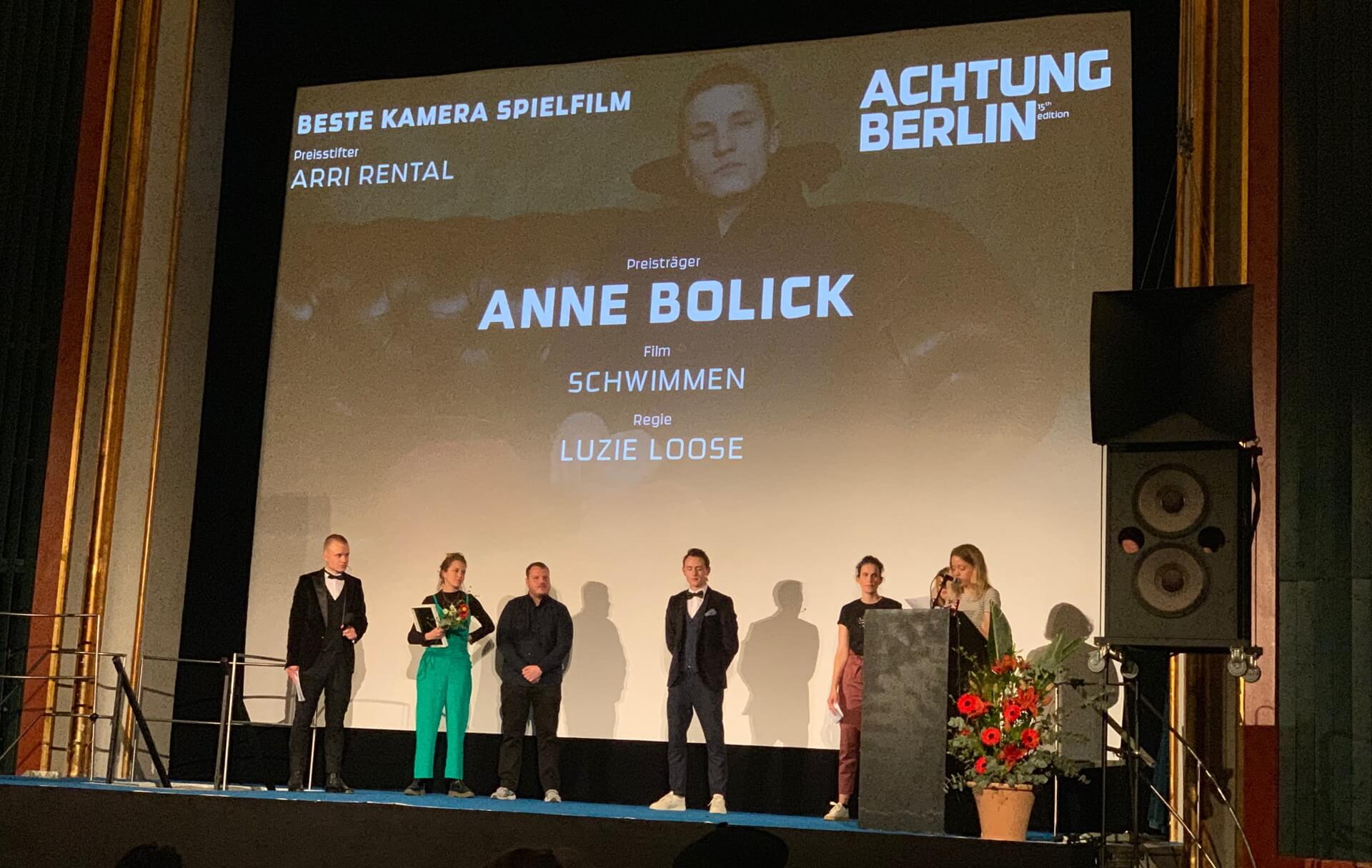 The two pictures show the winner Anne Bolick in portrait as well as during the acceptance speech at the award ceremony.