Congratulations to Sara Fazilat! We are overjoyed that Sara Fazilat has been nominated for the German Film Award for "Best Actress in a Leading Role" for her impressive portrayal of "Nico". In addition to Sarah Fazilat, Ursula Strauss was nominated for her role in the film "Le Prince", Saskia Rosendahl for her role in "Niemand ist bei den Kälbern" and Meltem Kaptan for her role in "Rabiye Kurnaz gegen George W. Bush". The winners of the "Lolas" will be announced on 24 June 2022.
"Nico", for which Eline Gehring wrote the screenplay together with cinematographer Francy Fabritz and producer and leading actress Sara Fazilat, has since been screened at almost 50 international film festivals. Already at its world premiere in January 2021 at the Max Ophüls Preis Film Festival, Sara Fazilat won the award for "Best Young Actress". She also won the NO FEAR Award as producer at the FIRST STEPS Award 2021. The film "Nico" had its premiere yesterday at the KulturBrauerei in Berlin and is being shown in cinemas nationwide as of today.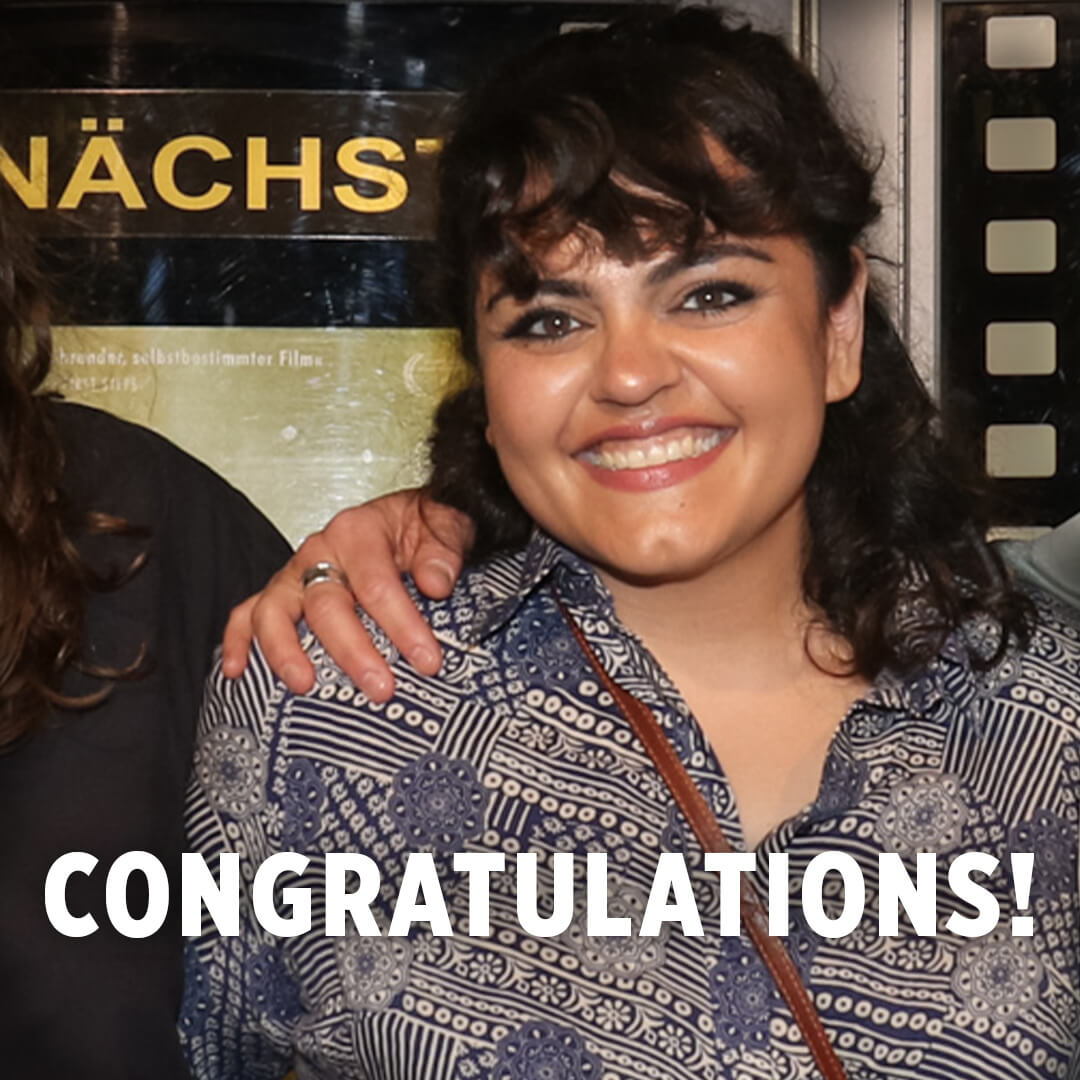 Synopsis:
The self-confident and life-affirming German-Persian Nico (Sara Fazilat) loves her job as a geriatric nurse and is popular with everyone because of her easy-going and understanding manner. She enjoys the Berlin summer with her best friend Rosa (Javeh Asefdjah) until a racially motivated attack suddenly tears her out of her carefree everyday life. Nico realises that she doesn't belong as naturally as she always thought, and how much racism actually surrounds her.
Plagued by flashbacks of the terrible attack, Nico withdraws more and more into herself. Not only Rosa loses touch with her, but also her patients do not recognise the once so cheerful young woman. Nico feels that things cannot go on like this and turns to the gruff karate world champion Andy (Andreas Marquardt). With him she begins a tough training programme and thereby manages to channel her anger and experience her own strength, but she also loses touch with herself and her old life. When Nico then meets the Macedonian Ronny, a connection develops between the two women that causes Nico to question the path she has chosen.
Nico | Trailer (German) [with German subtitles] ᴴᴰ
radioeins | Filmtipp der Woche von Knut Elstermann | Nico