Argentinian solo artist Plaguestorm, the formidable force in the realm of Melodic Death Metal, is set to captivate fans once again with his brand new 3 track EP, entitled "Empty Eyes". Slated for release on October 20, 2023, via Noble Demon, the upcoming offering promises to be a relentless assault on the senses.
Founded by mastermind Sebastián Pastor in early 2014, Plaguestorm has consistently pushed the boundaries of the genre, delivering a unique blend of furious and raging melodies, drawing inspiration from both the old and new Scandinavian sound of Death Metal.
To give fans a taste of what's to come, Plaguestorm has unveiled the first single from the EP, titled "Thrown Into The Void". This blistering track serves as a powerful introduction, showcasing Pastor's signature blend of sweeping melodies, heavy arrangements, and dark, melancholic undertones.
For the first single Plaguestorm is accompanied by Okko Solanterä (Vocals/Horizon Ignited) and Eugene Ryabchenko (Fleshgod Apocalypse) on drums.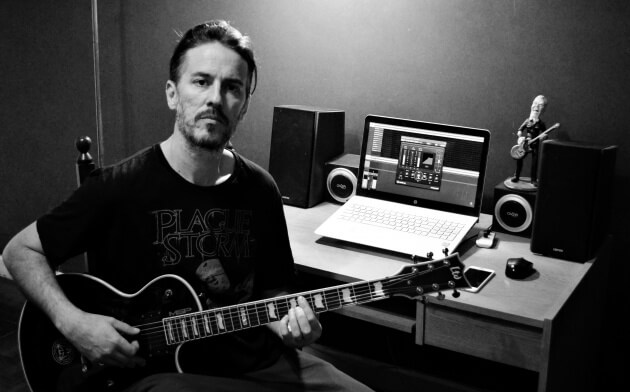 Sebastián Pastor comments: "Thrown into the Void is a very fast song, with a lot of blast beats, skanks and tremolo riffs, "an old school Melodic Death Metal song" you could say… speed, melodies, blasts, growls… a little touch of clean vocals and a simple but melodic guitar solo… 
… that's what my doctor recommended me these days 😉"
"Empty Eyes" was mixed and mastered by Sebastián Pastor and will be coming out on October 20, 2023 via Noble Demon.
Plaguestorm - Thrown Into The Void (Official Visualizer)