Congratulations to the Finnish band Mercury Circle around Jaani Peuhu for entering the official physical album charts in Finland! The album "Killing Moons", which was released on October 08, 2021, consists of 10 tracks that span 63 minutes.
Founded by producer and musician Jaani Peuhu, who paused his activities with Swallow the Sun for the band's upcoming album cycle to fully focus on Mercury Circle, the Finnish five-piece is no stranger to the scene and consists of former and current members of well-known acts such as Children of Bodom, To/Die/For, Hanging Garden and Sleep of Monsters. Thematically inspired by daily life with all its dark facets and challenges, "the original idea for the album concept was to make it a kind of gateway opening a way away from everyday life, leading somewhere where we can be free from all the stress, sadness, corona or other worldly worries," Jaani Peuhu explains.
"The name of the album is derived from Echo & the Bunnymen's The Killing Moon. It had been stuck in my head for a long time and rather accidentally became one of the most personal songs on the album".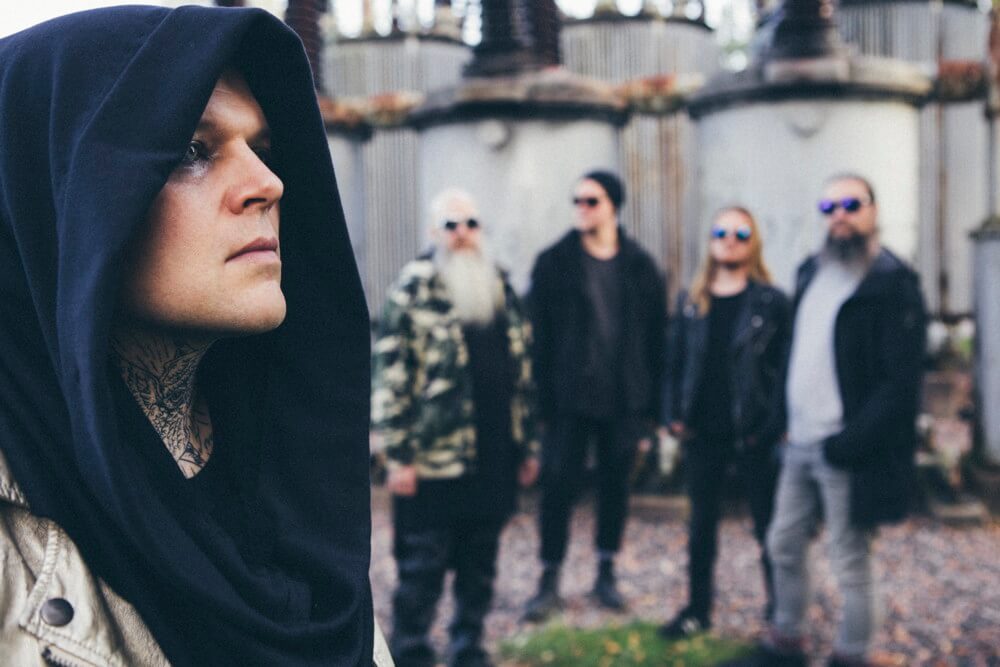 The band's brand new album a deeply powerful and majestic piece of music – one that takes the listener on a fascinating journey to previously unimaginable spheres.
Mercury Circle are Jaani Peuhu – Vocals, Guitars, Synths (Iconcrash, Swallow the Sun, Hallatar), Jussi Hämäläinen – Guitars, Synths, Backing vocals (Hanging Garden, The Chant), Juppe Sutela – Guitars (To/Die/For), Ande Kiiski – Bass (Sleep of Monsters, Rytmihäiriö) and Jaska Raatikainen – Drums (Children of Bodom).
Feedback from the press:
"A wonderful piece of art that swings perfectly between gloom and romance!" Metal Hammer, DE (6/7)
"Desolation and despondency never felt so good!" Powerplay, UK (9/10)
"Killing Moons is a unique listening experience, which enchants with breathtaking soundscapes!" Metal-heads.de (9/10)
Merchandising "Killing Moons":
Merchandising can be purchased at Bandcamp, among other places.
Like Matches (feat. Cammie Gilbert - Oceans Of Slumber)
The Gates Wide Open | Noble Demon