Gratulation an die finnische Band Mercury Circle rund um Jaani Peuhu für den Einstieg in die offiziellen physischen Albumcharts in Finnland! Das Album "Killing Moons", welches am 08. Oktober 2021 veröffentlicht wurde, besteht aus 10 Titeln, die sich über 63 Minuten erstrecken.
Gegründet von Produzent und Musiker Jaani Peuhu, der seine Aktivitäten bei Swallow the Sun für den kommenden Albumzyklus der Band pausierte, um sich voll und ganz auf Mercury Circle zu konzentrieren, ist der finnische Fünfer in der Szene kein Unbekannter und besteht aus ehemaligen und aktuellen Mitgliedern bekannter Acts wie Children of Bodom, To/Die/For, Hanging Garden und Sleep of Monsters. Thematisch inspiriert durch das tägliche Leben mit all seinen dunklen Facetten und Herausforderungen, war "die ursprüngliche Idee für das Albumkonzept, es zu einer Art Tor zu machen, welches einen Weg weg vom Alltag öffnet, der irgendwo hinführt, wo wir frei von all dem Stress, der Trauer, Corona oder anderen weltlichen Sorgen sein können", erklärt Jaani Peuhu.
Der Name des Albums ist abgeleitet von Echo & the Bunnymen's The Killing Moon. Der hatte sich schon lange in meinem Kopf festgesetzt und ist eher zufällig zu einem der persönlichsten Songs des Albums geworden.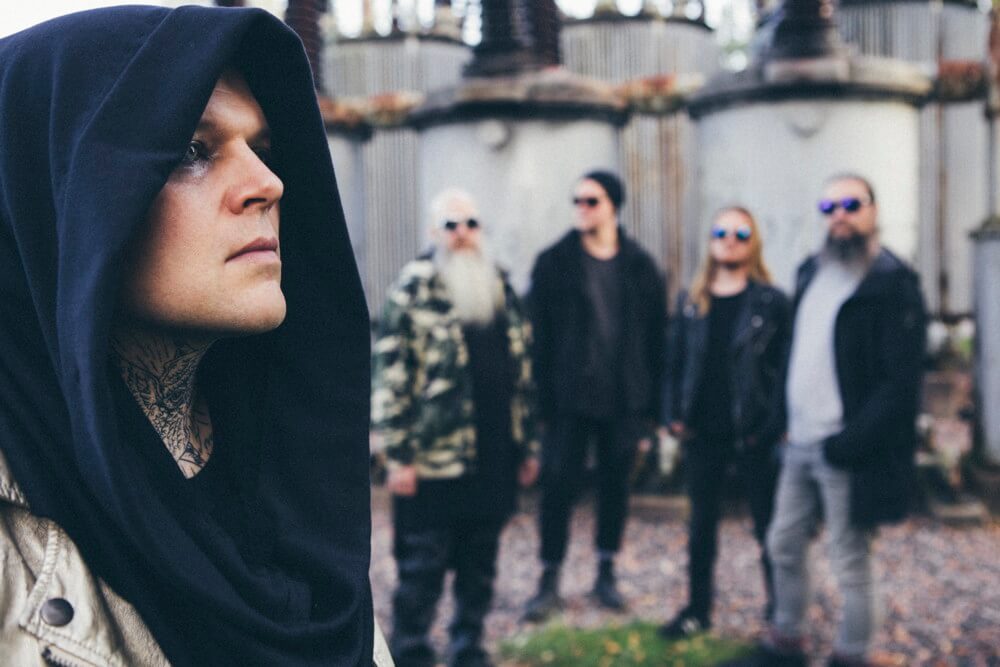 Das brandneue Album der Band ein zutiefst kraftvolles und majestätisches Stück Musik – eines, welches den Hörer auf eine faszinierende Reise in bisher unvorstellbare Sphären entführt.
Mercury Circle sind: Jaani Peuhu – Vocals, Guitars, Synths (Iconcrash, Swallow the Sun, Hallatar), Jussi Hämäläinen – Guitars, Synths, Backing vocals (Hanging Garden, The Chant), Juppe Sutela – Guitars (To/Die/For), Ande Kiiski – Bass (Sleep of Monsters, Rytmihäiriö) und Jaska Raatikainen – Drums (Children of Bodom).
Pressestimmen:
"Ein wundervolles Klangkunstwerk, das perfekt zwischen Düsternis und Romantik hin und herschwankt! " Metal Hammer, DE (6/7)
"Desolation and despondency never felt so good!" Powerplay, UK (9/10)
"Killing Moons ist ein einzigartiges Hörerlebnis, welches mit atemberaubenden Klangwelten verzaubert!"  Metal-heads.de (9/10)
Merchandising "Killing Moons":
Merchandising kann u.a. bei Bandcamp erworben werden.
Like Matches (feat. Cammie Gilbert - Oceans Of Slumber)
The Gates Wide Open | Noble Demon