Today "15 Years achtung berlin – The Online Retrospective" starts on the Darling Berlin channel on YouTube. Every evening at 6 pm a film that has been part of the festival programme for the last 15 years will go online. The premiere on YouTube is regularly joined by team members, with whom one can have live public shadows during the time after the start.
For more than 15 years achtung berlin – the new berlin film award has been the most important festival for films made in Berlin: Films that moved us, made us laugh, cry and discuss. Each year we have been looking forward to an exciting program full of new discoveries. However, like so many other eagerly awaited events this year, the festival, which was planned for April, had to be postponed until September.
Therefore achtung berlin and its long-time partner UCM.ONE with the exclusive film label Darling Berlin, are collaborating to showcase a retrospective full of all those magical, disturbing, weird, extraordinary, inspiring, fascinating and sometimes shocking film moments of the past 15 years, while the global pandemic brings everyday life to a sudden halt.
"We are very pleased that in these times, when the cinemas are unfortunately still closed, we are able to present special films from the last festival years online for a limited time. We will thus once again put the spotlight on precisely those films that were no longer available to film enthusiasts in recent years. We hope to meet again live in September We hope you enjoy "rediscovering" these treasures from 15 years of Filmfestival achtung berlin and cannot wait to meet again live in September." (Sebastian Brose, Co-Director achtung berlin)
For limited time, film fans and friends of achtung berlin now have the opportunity to view films that are not yet or no longer available in cinemas or online – free of charge. But watch out! Most of the films will only be shown for a short time as part of this online retrospective.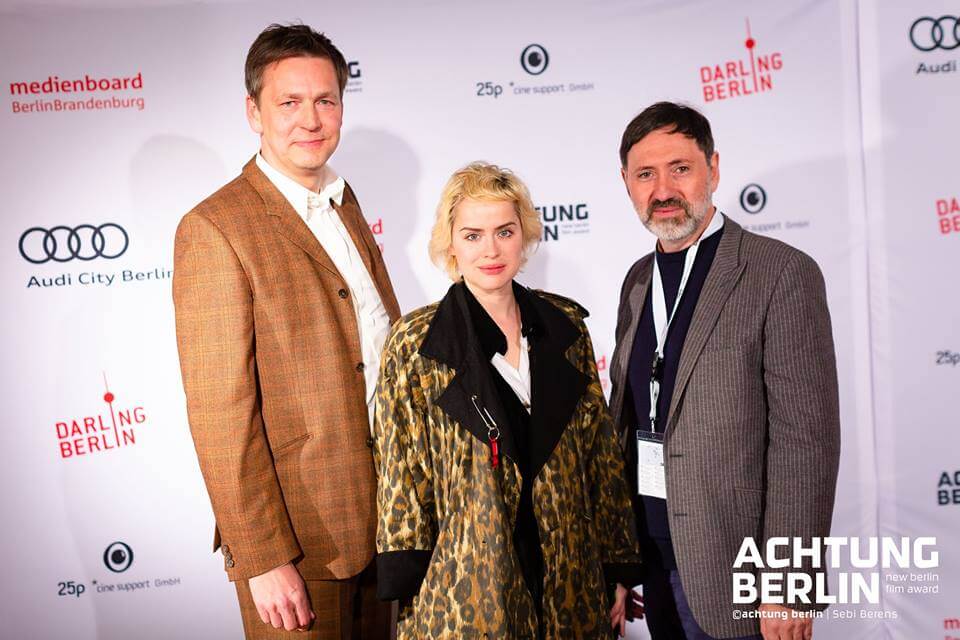 The picture shows festival directors Sebastian Brose and Hajo Schäfer together with actress Martina Schöne-Radunski during the premiere of the film "Kim hat einen Penis" by Philipp Eichholtz (2019)
15 Jahre ACHTUNG BERLIN • Die Online-Retrospektive (Trailer 1)
15 Jahre ACHTUNG BERLIN • Die Online-Retrospektive (Trailer 2)