On Tuesday evening, the Darling Berlin comedy "Heiko's World" (German title: "Heikos Welt") exceeded 15,000 viewers after its theatrical release. In the sold-out open-air cinema Rehberge in Berlin Wedding saw on Tuesday evening alone 1,512 viewers in a performance the film.
The open air screening was like "a festival," sums up director Dominik Galizia, who attended the screening in the Volkspark in Wedding with Heiko actor Martin Rohde. Further open airs are planned for July and August in Berlin, Erfurt, Oldenburg and Fürth, among others.
Another highlight is a screening at the arte Summer Cinema presented by the Yorck Cinema Group on Aug. 16 at the Kulturforum between the Berlin Philharmonic and the National Gallery, with more than 1,000 seats in reclining chairs.
Tickets can be purchased here: arte Sommerkino
At the center of Dominik Galizia's film "about beer, darts and motherly love" is of course Heiko, embodied by Martin Rohde, whom fans first got to know – and love – in Shacke One's "Nettelbeckplatz" music video. The character became so popular with fans that he was given his own YouTube series, through which he developed over the years into a cult figure with a large following.
According to director Dominik Galizia, something bigger was needed: "A feature film that turns the charming world of Heiko with all its colorful facets into a big whole."
The film tells the story of Heiko, who wants to save his mother's sight with beer and darts.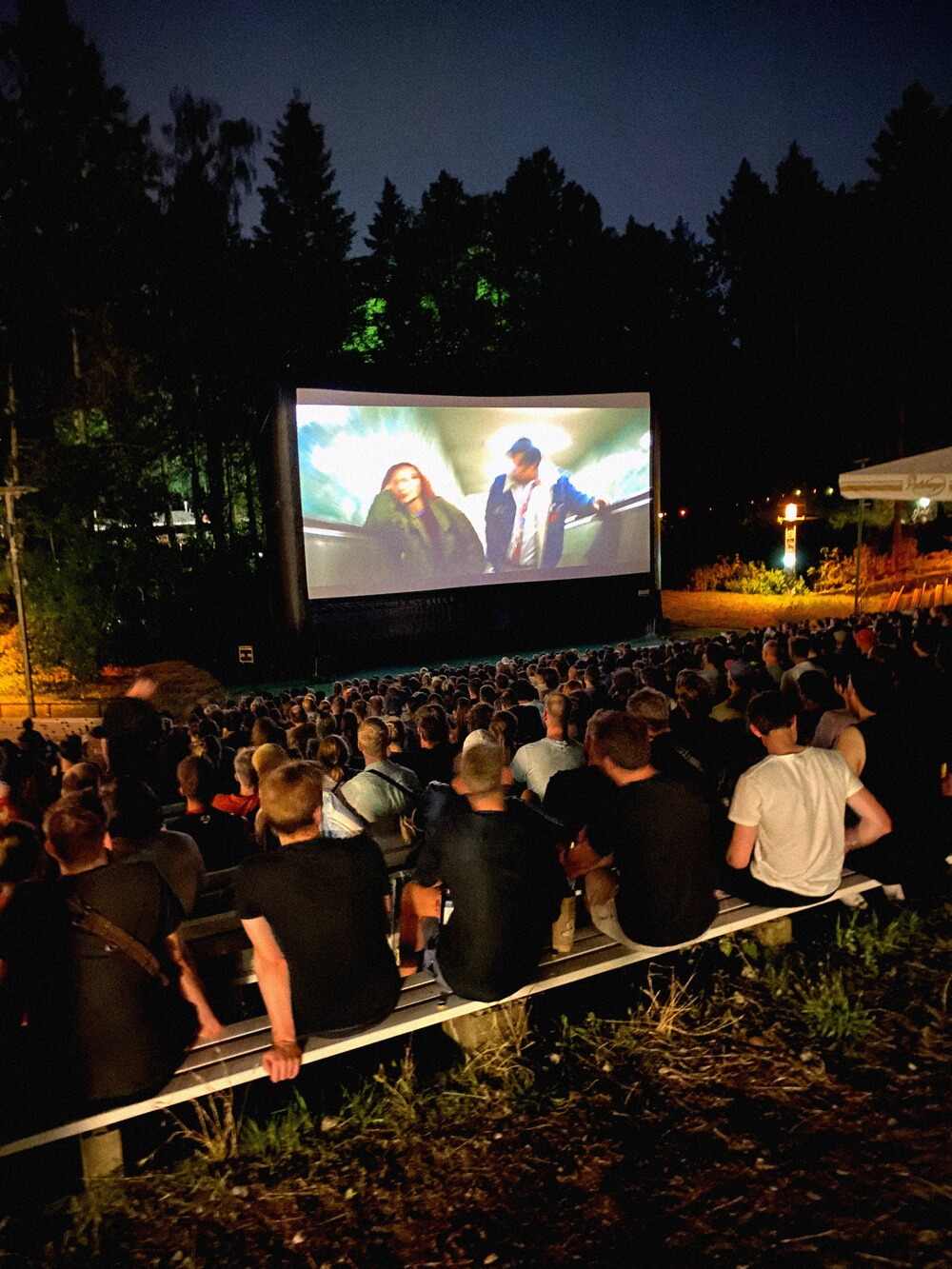 Merchandise for the movie
Comments about the movie
"'Heiko's World' is an affectionate, wonderful millieu study with plenty of Berlin snark. This dart hits the heart." (Bayerischer Rundfunk)
"A delightful experience. One is completely enveloped by this film." (Kino Zeit)
"A comedy staged with cheekiness and charm, in which the real Berlin is reflected.  The protagonists seem authentic, Berlin's typical corner pubs cozy and quaint" (B.Z.)
"[Heiko] is a charismatic identification figure, and the film shows in gently exaggerated social realism a world that has not changed much in the last 50 years, and in which people still believe in the victory of good and in love." (Indie Cinema)
"A drama with Berlin snark and a lot of heart. Wonderful!" (3sat)
"'Heiko's World' is an unusual film in many respects and lead actor Martin Rohde is the primus inter pares of a wonderful ensemble." (Jury Filmfest München)
"Authentic, heartwarming cinematic experience" (rbb television).
"Not a film, but an experience!" (arteschock)
"A gem in the German cinema mishmash, which is remarkably self-confidently staged with heart and soul" (Filmdienst)
"'Heiko's World': from Weddinger pub unique to cult cinema star!" (tag 24)