Romy Schneider could have celebrated her 80th birthday on September 23, 2018. Unfortunately, the exceptional actress, however, already died at the age of 44 years. Already at the age of 15, she became known worldwide through the "Sissi films". In 1958, Romy Schneider went to Paris to get sophisticated roles in France and finally put off the "Sissi Image" because in the German-speaking world in public opinion and the press the connection of her person with the Sissi image (only a role as Actress) despite many efforts could not separate.
The time in the 1970s is regarded as the artistic highlight of her career. During this time she collaborated with many well-known directors such as Luchino Visconti, Claude Sautet and Andrzej Żuławski. Through the various character roles, she became at this time the most successful actress of the French film. For the extraordinary acting achievements in the films "That Most Important Thing: Love" (1975) and "A Simple Story" (1978), she was awarded the "César" Film Award for "Best Actress" in France.
We are pleased to announce that with "The Infernal Trio" (1974), "That Most Important Thing: Love" (1975) and "The Old Gun" (1975) we acquired worldwide long-term rights (excluding France) to three of your best-known films from her theatrical climax.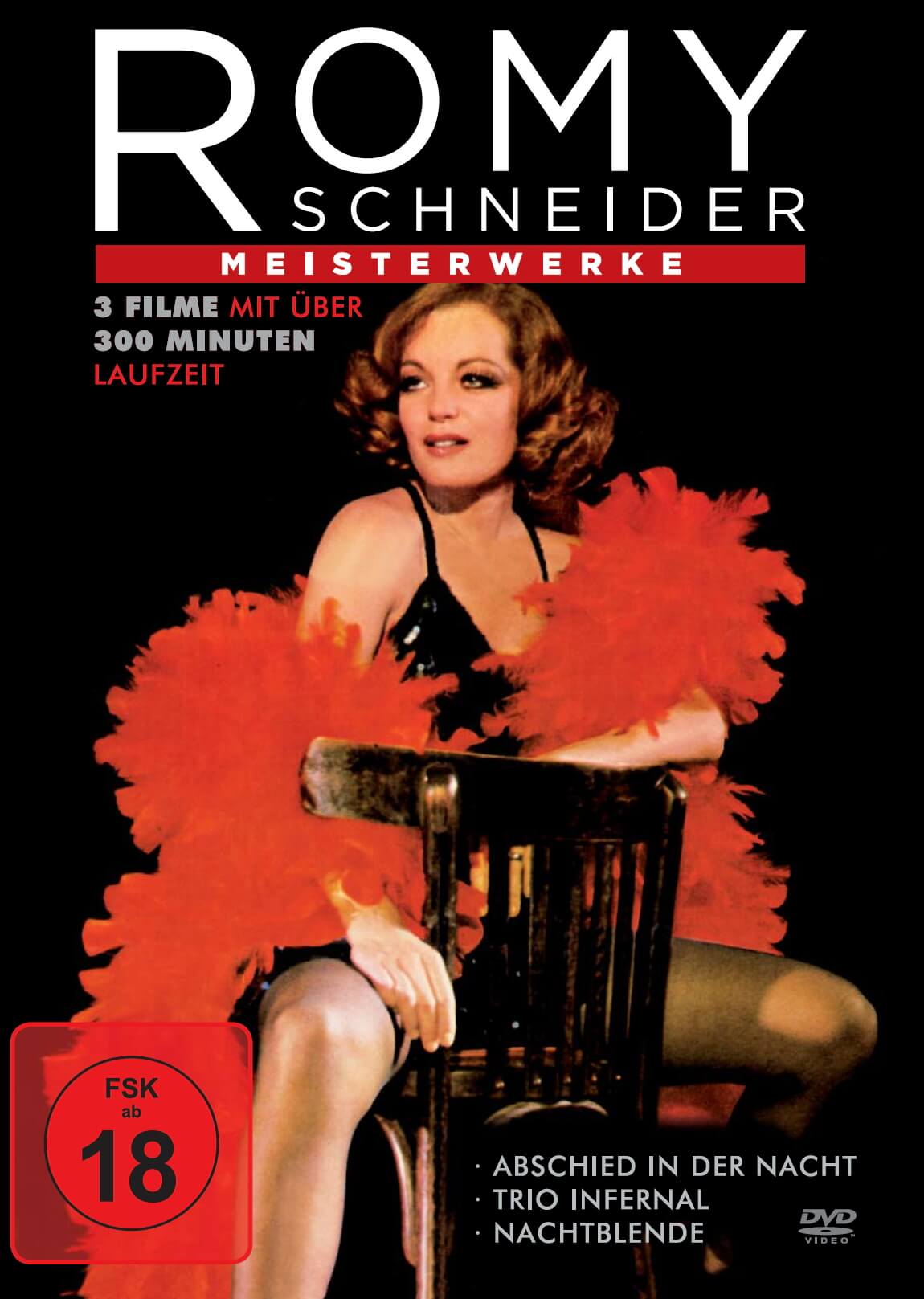 We are honored to have these films by extraordinary actress Romy Schneider in our catalog. To coincide with the 80th birthday, UCM.ONE published a limited edition "Romy Schneider Meisterwerke-Box" on selected distribution channels on DVD with the three aforementioned films.
The Infernal Trio (by Francis Girod)

A truly diabolical trio has come up with a peculiar scam to get at the money: An unscrupulous lawyer in Marseille gives two young women older spouses, who are later brutally murdered to collect a high life insurance sum.
Actors/Actresses: Romy Schneider, Michel Piccoli, Mascha Gonska, Philippe Brizard, Andre Ferréol, Jean Rigaux, …
That Most Important Thing: Love (by Andrzej Żuławski)

An unsuccessful actress, whose marriage is about to end, assumes almost every role in her career
to promote and make a living. A journalist falls in love with her and works for herself as a pornographer.
Actors/Actresses: Romy Schneider, Fabio Testi, Klaus Kinski, Jacques Dutronc, Claude Dauphin, Roger Blin, Gabrielle Doulcet, …
The Old Gun (by Robert Enrico)

Surgeon Julien Dandieu is a convinced pacifist and worked in the Resistance in 1944. He lives a quiet life with his wife Clara and their daughter Florence. Due to the imminent occupation by the Germans, he brings his family to a castle in the country. But the alleged security becomes a death-trap and Clara and Florence are brutally murdered by the SS. The otherwise peaceful doctor takes bloody revenge.
Actors/Actresses: Romy Schneider, Philippe Noiret, Jean Bouise, Joachim Hansen, Madeleine Ozeray, Catherine Delaporte, Karl-Michael Vogler, Jean Bouise, Robert Hoffmann, Caroline Bonhomme, …