In the film "The Moment to Kill" (German title: "Django – Ein Sarg voll Blut") by Giuliano Carnimeo, which is available as of today on the label B-Spree Classics by UCM.ONE in cooperation with moviemax both on Blu-Ray, DVD and as a limited Mediabook as well as digitally, George Hilton has a very charismatic antagonist in the German actor Horst Frank, who remains unforgotten to many fans as "Baron DeLefouet", who robbed Timm Thaler of his laughter, or as a radio play narrator in the Europa radio plays of the 70s. Today's releases include for the first time both the original German cinema version and the integral version, which is at least 4 scenes longer. The master of these editions is based on a worldwide first in 4K scanning of an original cinema film reel from 1968. The release is available in Germany, Austria and Switzerland.
Including Quentin Tarantino's latest entry in the great Django filmography, "Django Unchained" (2012), there are now a total of 54 cinematic entries that use the reference to the lone avenger "Django" in the film title, including the classic original film by Sergio Corbucci from 1966 in the title role with Franco Nero. George Hilton has a total of six entries in his personal Django filmography with the German titles: 1967 "Leg' ihn um, Django"; 1968 "Django, Ein Sarg voll Blut"; 1968 "Django -Melodie in Blei"; 1968 "Django, wo steht dein Sarg"; 1968 "Ein Halleluja für Django"; 1970 "Django und Sabata – Wie blutige Geier". He was thus the actor who embodied "Django" most often to date.
The German dubbed version was produced in 1968 by Deutsche Synchron Film GmbH, Berlin, under the dubbing direction of Karlheinz Brunnemann. The German dubbing script was written by Rainer Brandt, who also voiced the leading role of "Django" or, in the original, "Lord".
Unfortunately, Brandt – perhaps commissioned by the distributor Constantin Film at the time – wrote a rather corny dubbing script for this actually tough revenge western. This is very much in the style of the Italo-Westerns with Terence Hill and Bud Spencer that were successful at the time, for example "Ace High" or "God Forgives… I Don't!", as well as his later work for TV such as the unforgettable adaptation of the TV series "The Persuaders!" with Tony Curtis and Roger Moore. In this Western, for example, you can also hear the remark "Greetings from Solingen? That can be done" when the knives are drawn.
Especially among Italo-Western purists and renowned film critics, this still leads to criticism today. For example, Italo-Western chronicler Ulrich P. Bruckner writes: "The German dubbing turned the film completely into a comedy, which makes it lose its entertainment value." He also finds approval here from Christian Keßler, who says "This film was originally an ice-cold revenge drama […], but Rainer Brandt gives it his all."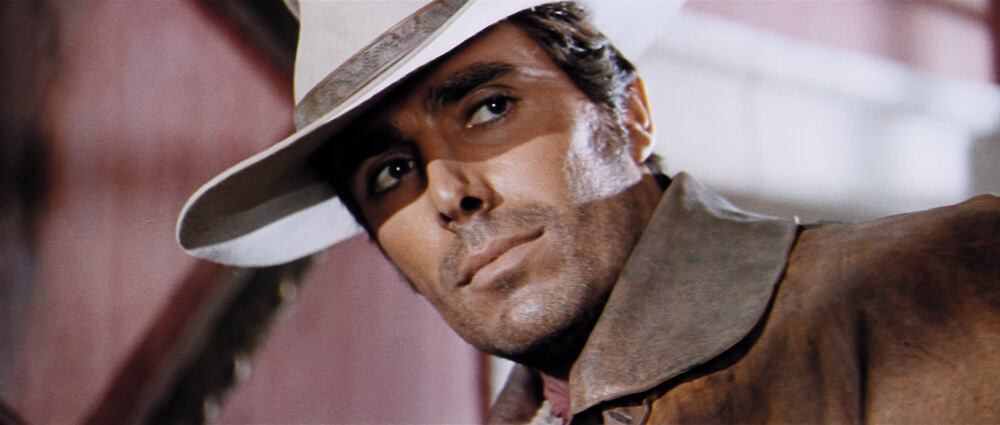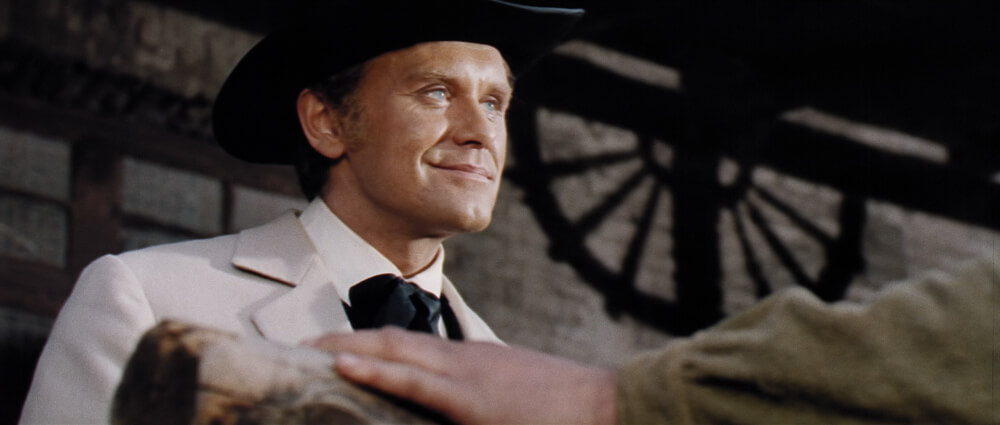 Synopsis
The two gunslingers Django (George Hilton) and Bull (Walter Barnes) arrive in the small town of Laredo, where they are ordered by Judge Warren to search for 500,000 US dollars in gold that has disappeared. This gold treasure actually belonged to the Confederate States of America and was hidden somewhere in the town by an officer fighting for survival. But the influential Forrester family, led by the unscrupulous Jason Forester (Horst Frank), related to the deceased officer, has an interest of its own in finding the gold. Therefore, with the help of a group of bandits, they try to disrupt Django and Bull's search. Meanwhile, the real heiress Regina Forester (Loni von Friedl), paralysed and in a wheelchair, also asks for Django and Bull's help. After many shootouts and incidents, the two manage to take out the bandits. But nothing is as it seems, and the real mastermind behind the gold hunt is unmasked. Django and Bull now bring about leaden justice with their pistols…
Physical equipment and technical data

Limited Mediabook | Film in both the German theatrical version and the international version | Total running time Blu-Ray: approx. 86 min. (German theatrical version), approx. 87 min. (international version); Total running time DVD: approx. 82 min. (German theatrical version), approx. 83 min. 35:1 / 1080p 23.976; DVD: WS 2.35:1 (anamorphic) | Sound format Blu-Ray: German DTS-HD Master Audio 2.0, English DTS-HD Master Audio 2.0, Italian DTS-HD Master Audio 2.0; DVD: German DD 2.0, English DD 2.0, Italian DD 2.0 | Extras: 16-page booklet, original trailer, international artwork gallery | Rating: FSK 18
Blu-Ray | Film in both the German theatrical version and the international version | Total running time Blu-Ray: approx. 86 min. (German theatrical version), approx. 87 min. (international version) | Blu-Ray picture format: WS 2.35:1 / 1080p 23.976 | Blu-Ray sound format: German DTS-HD Master Audio 2.0, English DTS-HD Master Audio 2.0, Italian DTS-HD Master Audio 2.0 | Extras: Original Trailer, International Artwork Gallery | Rating: FSK 18
DVD | Film in both the German theatrical version and the international version | Total running time DVD: approx. 82 min. (German theatrical version), approx. 83 min. (international version) | Picture format DVD: WS 2.35:1 (anamorphic) | Sound format DVD: German DD 2.0, English DD 2.0, Italian DD 2.0 | Extras: Original Trailer, International Artwork Gallery | Rating: FSK 18
Neuer Trailer [2021] (German) ᴴᴰ
Original Trailer [1968] (German)