The film "The Torture Chamber of Dr. Sadism" (German: "Die Schlangengrube und  dass Pendel") by Harald Reinl with Lex Barker, Karin Dor, Christopher Lee, Carl Lange and Vladimir Medar is currently being digitally restored by UCM.ONE in collaboration with Moviemax. In addition, extensive bonus material will also be collected so that the film can later be re-released in HD for the first time. It is currently planned that the film will be released first as a strictly limited media book with lots of bonus material and the original soundtrack by Peter Thomas.
The film, based on a novel by Edgar Allan Poe, begins with Count Regula being quartered for the murder of twelve virgins in 1801. Many years later, the lawyer Roger Mont-Elise and the attractive Baroness Lilian were invited to the infamous Sander Valley. The journey through ghostly forests leads them directly into the ruins of the castle of Count Regula and his torture chamber. No one can suspect yet that the Count's revival is being prepared here, but for this he still needs the blood of a thirteenth virgin…
The official release on Blu-Ray, DVD and VoD portals is planned for 2020.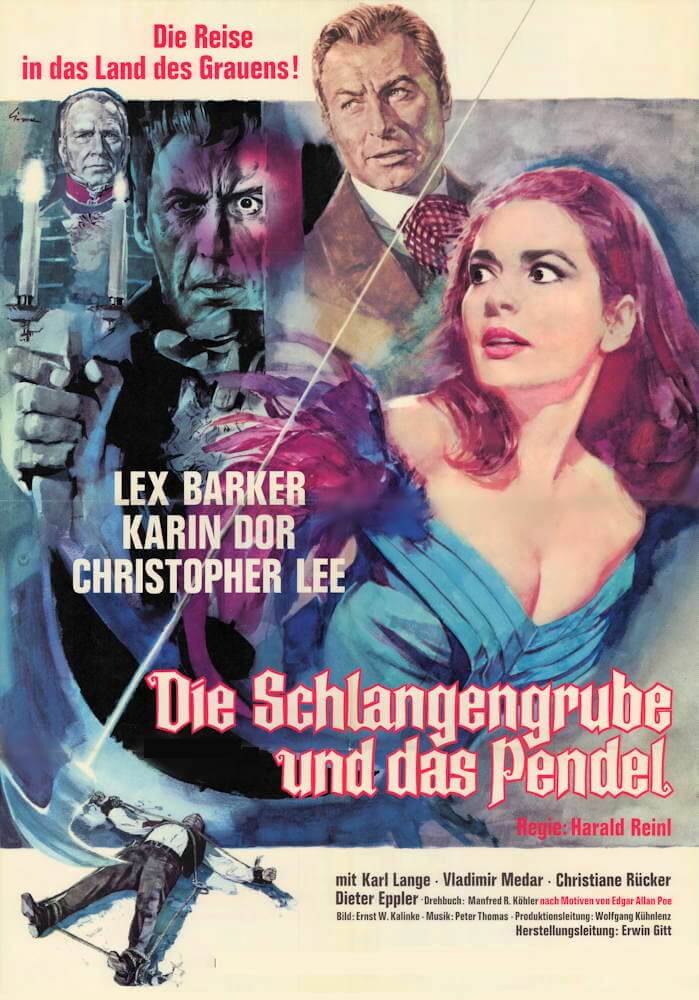 The Torture Chamber of Dr. Sadism | Original German Trailer from 1967
The Torture Chamber of Dr. Sadism | New German Teaser from 2019