On November 7th, MUBI will show the exclusive premiere of the re-screened version of the 1975 French film drama "That Most Important Thing: Love" (original title: "L'important c'est d'aimer") in Germany. UCM.ONE will then also release the film in a lavishly designed mediabook on the Artkeim² label as part of the Édition ParaSol Videothèque in early 2022.
The feature film by director Andrzej Żuławski is about a love triangle in the world of the French-Italian mafia and caused a major scandal at its premiere because of its revealing scenes and the depiction of a suicide. Lead actress Romy Schneider was awarded the César for her breathtaking acting. Playing alongside her are, among others, the French superstar Jacques Dutronc, who at the time was known primarily as a musician but with this film laid the foundation for a second career as a dramatic actor, the Italian film star and singer Fabio Testi, who had gained fame with Sergio Leone's westerns, and in a prominent supporting role Klaus Kinski.
"That Most Important Thing: Love" revolves around the unsuccessful actress Nadine Chevalier. She meets the photographer Servais Mont during the shooting of a soft porn film, and he immediately falls in love with her. Nadine is married, however, and although the two have an affair, she does not want to leave her impotent and manic-depressive husband Jacques because she still loves him. Servais borrows a considerable amount of money from the mafia to get Nadine a part in a performance of Richard III. Meanwhile, Jacques learns of his wife's affair….
Actors: Romy Schneider, Fabio Testi, Klaus Kinski, Jacques Dutronc, Roger Blin, Gabrielle Doulcet, Michel Robin, Guy Mairesse, Katia Tchenko, Nicoletta Machiavelli, Paul Bisciglia, Henri Coutet, Sylvain Levignac, Andrée Tainsy, Olga Valéry, Jacques Boudet, Robert Dadiès Georges-Fréderic Dehlen, Jack Jourdain, Claude Legros, Kira Potonie, Michel Such, Jacques Van Dooren, Nadia Vasil, Sin May Zao and Gérard Zimmermann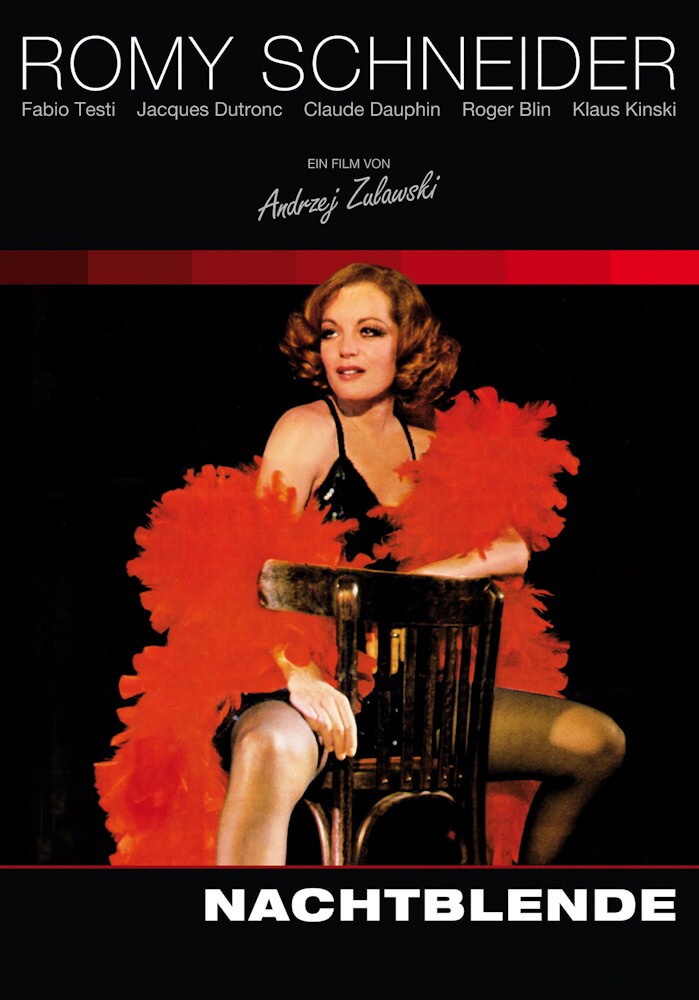 Reviews:
"That Most Important Thing: Love" is a scandalous film. Brutal, naked, obsessive and intense. A cinematic pleasure of the more complicated kind." (MidnightCinema.com)
"Zulawski thus tells a story in which two principles are not only diametrically opposed, but intertwined: the principle of money and the principle of love. It procures power in the relationship and produces the impossibility of love – until death." (Filmstarts.co.uk)
"Mixture of attempted psychogram and melodrama, staged in a baroque, gaudy manner. At times speculative in its depiction of existential extremes, but not seldom unintentionally funny." (Encyclopaedia of International Film)