The documentary insider tip of the Berlinale 2019 "Searching Eva" (Darling Berlin) by Pia Hellenthal is now also available on DVD and on all relevant VoD portals in Germany and Austria. "Searching Eva" is a film beyond all conventions, challenging in its subject matter and visually and aesthetically fascinating. You immerse yourself in Eva's worlds and come out again changed.
Synopsis: 
Eva, 25, Italian living in Berlin, leads a public life, with all the consequences. At the age of 14, she changed her name, made privacy an outdated concept, and published her first diary entry online. Since then she has shared her life with the whole world down to the most intimate detail. She lives a variety of identities: cat owner, poet, sex worker, bisexual, ex-junkie, feminist, anarchist, model, Virgo zodiac sign….
She grew up on the Internet, where she turned her self-search into a public spectacle that raises the question of what "exactly a woman has to be". Their reality is virtual and life is "something like an indie film" – a subjective construction under its own direction.
We jump from Berlin to her old homeland, Italy, from Mexico to Athens, as if we were clicking through her Instagram profile. Eva goes to fashion shows in Paris, is massaged by sugar daddies in middle-class hotels, takes drugs, blow-drying her friend's hair, and plays with her cat. Instead of following a narrative thread, the film revolves around issues that Eva's life raises on its own: questions about sexuality, gender, the concept of work and that of a fixed identity. In her blog posts, thoughts and fragments of ideas, Eva demonstrates her ingenuity and disarming honesty.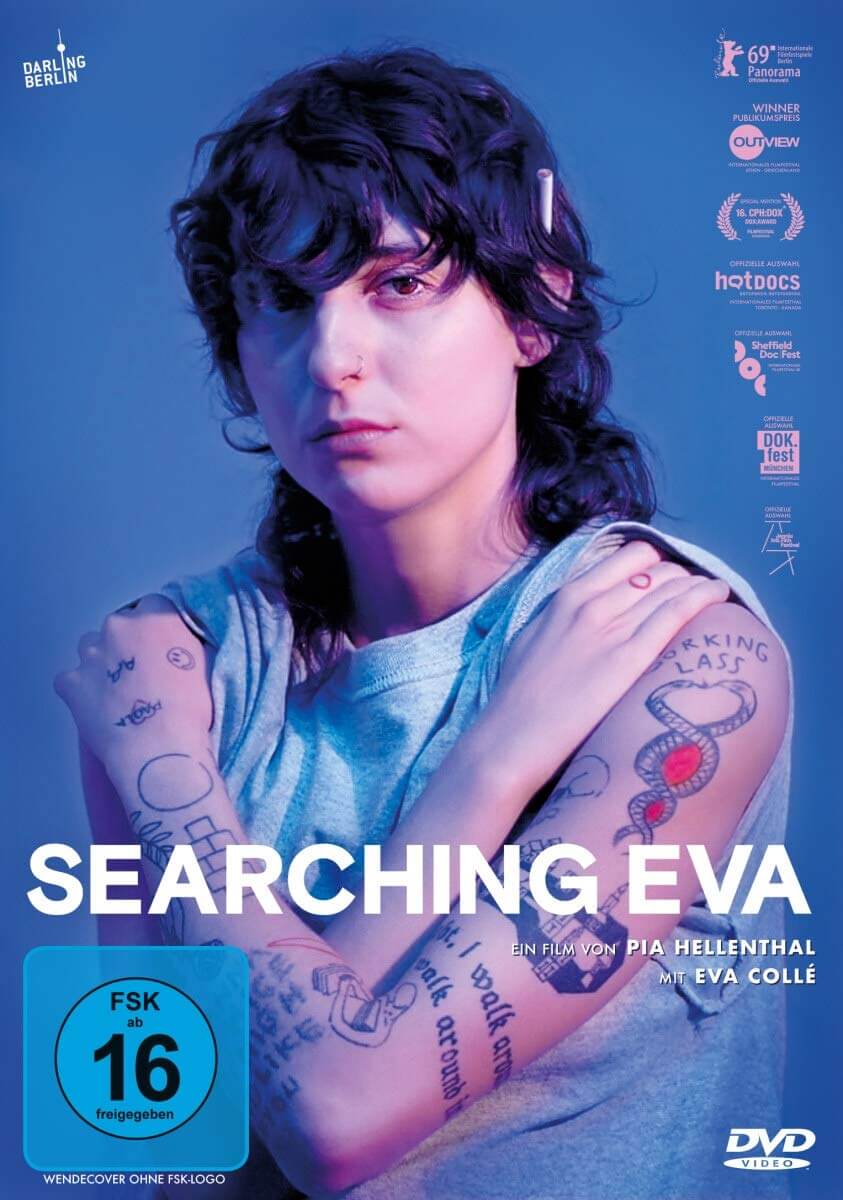 Comments about the documentary:
"The portrait of a modern person is as breathless as swiping through an Instagram profile." (Süddeutsche.de)
"An elaborately worked out look into the head of a woman in her twenties who wants to escape the stereotyped thinking. A life in the semi-public sphere and the struggle for identity in the age of the Internet has never been so well staged." (Zeit.de)
"Brilliantly meandering montage … terrific pictures!" (Kino-Zeit.de)
"Hellenthal skilfully leverages the boundaries between documentation and fiction and makes us recipients of those staging strategies that are so essential for the digital and that Eva has mastered inside out. A furious, resonant debut." (Epd film)
"A very exciting film about an outstanding Berlin and European appearance: a fictional character in search of ever new facets of self-existence, which virtuously lets classical ideas of" be yourself "run into void." (Tip Berlin)
"Pia Hellenthal's strongly sympathetic study performs a similar balancing act that Eva tries in her life. Everything here looks very casual … A gift!" (Cologne city revue)
Searching Eva (Kinotrailer) | Darling Berlin