Consisting of former and current members of legendary acts such as Dark Funeral, Nightrage and Cipher System and with a musical vision as clear as it is haunting and disturbing, July 9th will see the release of "Hädanfärd", the sophomore full length record by Night Crowned on the German Noble Demon label. With an intoxicating blend of uncompromising blackened death metal, symphonic arrangements and bleak & mesmerizing soundscapes, "Hädanfärd" is exactly what you would expect to get from these Swedish extreme metal veterans.
After the release of the well received first single "Nattkrönt", today the four-piece unleashed a brand new video clip for the track "Fjättrad".
"Life is fragile and can be easily taken away even in an instant. And yet life can be a torment that shackles and refuses to let go." Night Crowned states.
Initially planned as a double album (in English, as well as in Swedish), "Hädanfärd" will be coming out in Swedish language only, in order to release the band's most authentic, as well as honest, work to date. "Hädanfärd" will be coming out on digipak CD, vinyl, digital and in limited Vinyl / CD merch bundles on July 9th via Noble Demon. All formats can already be pre-ordered from today, e.g. on Bandcamp.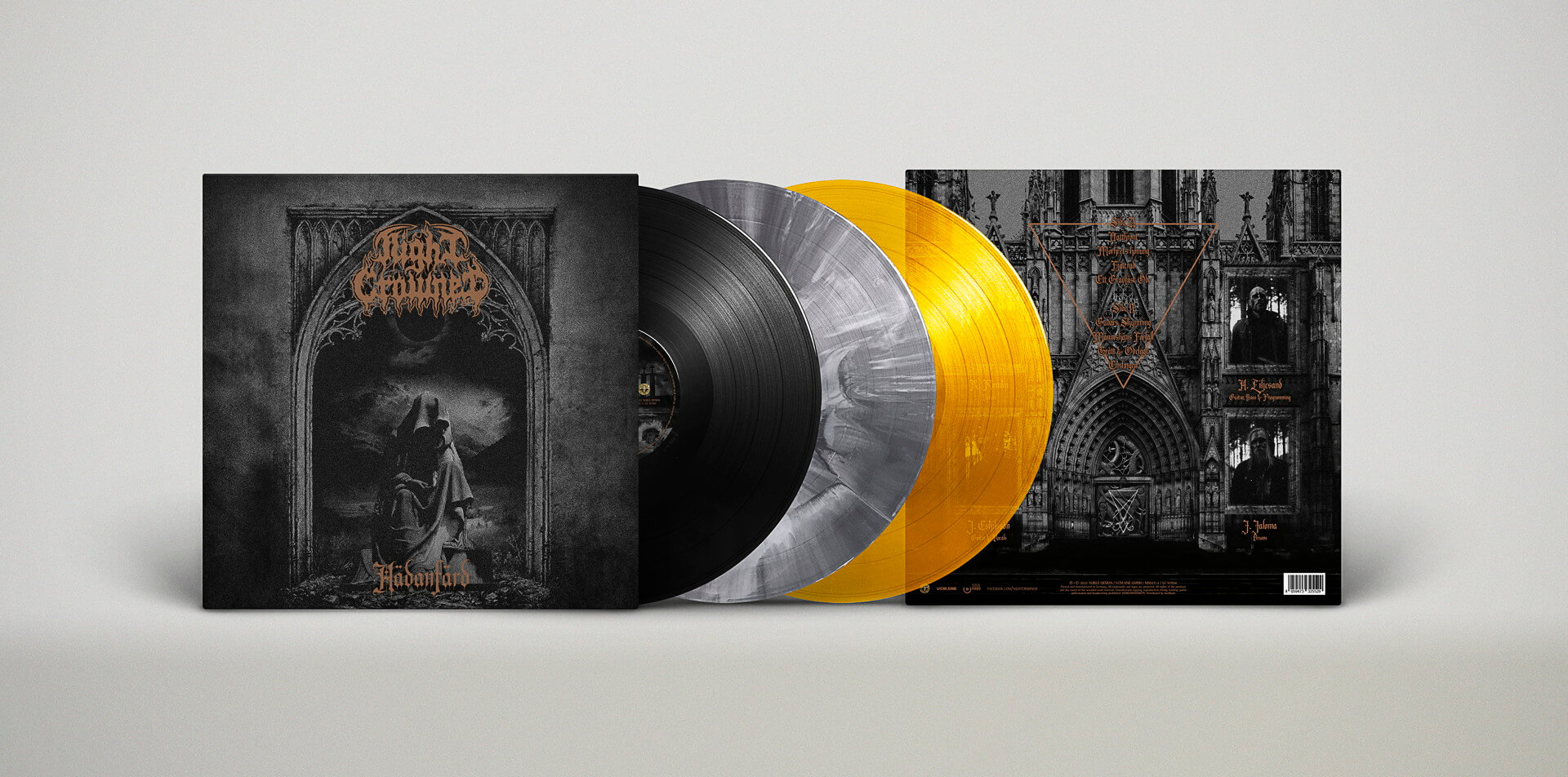 Fjättrad (Official Music Video) | Noble Demon
Fjättrad (Official Teaser) | Noble Demon