After the release of their latest critically acclaimed album "Hädanfärd" in July 2021 on the German Noble Demon label, Sweden's Night Crowned have announced their brand new EP today, entitled "Rebirth Of The Old", which will be released on March 18, 2022.
Night Crowned comments: "While you wait on the next Night Crowned album we give you "Rebirth Of The Old", a four track EP that contains three tracks of our latest album 'Hädanfärd', but with english vocals together with a cover of Old Man's Child. The intention was to make 'Hädanfärd' a double album, one Swedish and one English version. Only one track was recorded in English before we decided to make the album only in Swedish. So we finished these last two songs now, again with awesome guest vocals by Christian Älvestam. We think the cover of Old Mans Child turned out great, but as we ended up with an all Swedish album it didn't fit well on the album. So here it is, enjoy it while we keep our focus on writing and recording our upcoming album!"
With their intoxicating blend of uncompromising blackened death metal, symphonic arrangements and dark, hypnotic soundscapes, Night Crowned have quickly made a name for themselves and this EP should be another powerful appetizer for a new album coming in the near future! !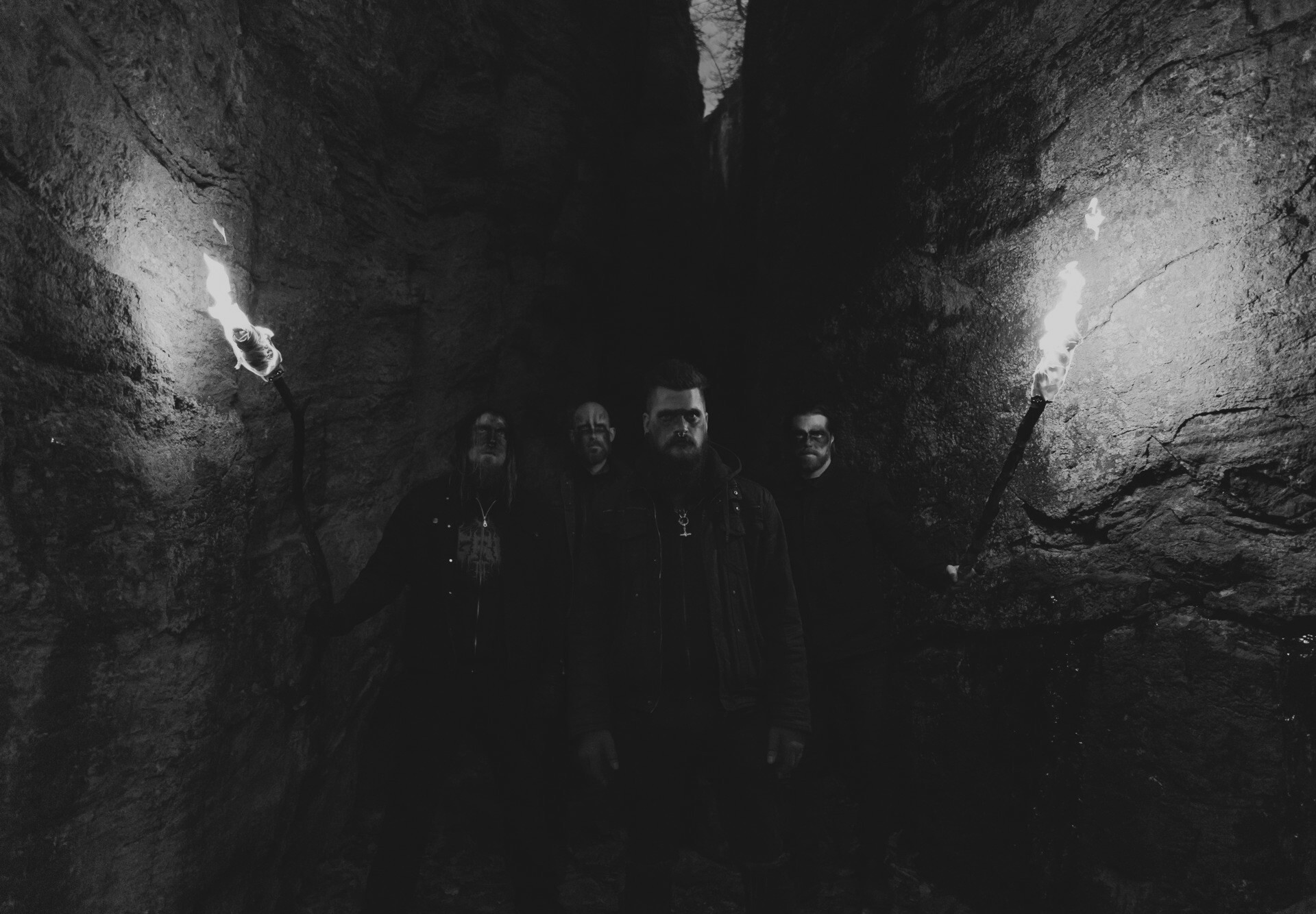 Night Crowned are K. Romlin (Vocals), J. Jaloma (Drums), J. Eskilsson (Lead Guitar) and H. Liljesand (Bass, Guitar, Keys).
"Rebirth Of The Old" with the tracks "Born of the flickering", "Rex Tenebrae" (feat. Christian Älvestam – English Version), "Shackled" (Fjättrad English Version) and "A Fate Sealed In The Grave" (Ett Gravfäst Öde – English Version) will be released digitally via Noble Demon on March 18 and is available for pre-save from today. A first video teaser can be seen here:
Rebirth Of The Old (Teaser) | Noble Demon