It is with great sadness that we learned that the film composer Peter Thomas died last night at the age of 94 in Lugano. With his compositions for such legendary series as "Raumpatrouille", "Derrick" and "Der Alte" as well as numerous works for films such as the Edgar Wallace films "Der Hexer", "Der Zinker" and "Der unheimliche Mönch" or the films "Onkel Toms Hütte", "Winnetou und sein Freund Old Firehand" and "Steiner – Das Eiserne Kreuz" he became one of the best-working composers in Germany in the 60s. He also contributed the soundtrack to several catalogue films on the UCM.ONE film label Darling Berlin by director Will Tremper ("Die endlose Nacht" [English Titel: "Endless Night"], "Flucht nach Berlin" [English title: "Escape to Berlin"] and "Playgirl").
He also created the film music for the horror classic "Die Schlangengrube und das Pendel" (English title: The Torture Chamber of Dr. Sadism) by Harald Reinl, which will be released this year by M-Square Classics in a remastered deluxe edition. Tirelessly he helped here until the end – together with Walter Potganski (moviemax, Munich) – to reconstruct the so far unpublished soundtrack for a first release in this collectors edition.
Master tapes of the film "Die Schlangengrube und das Pendel" from 1967
*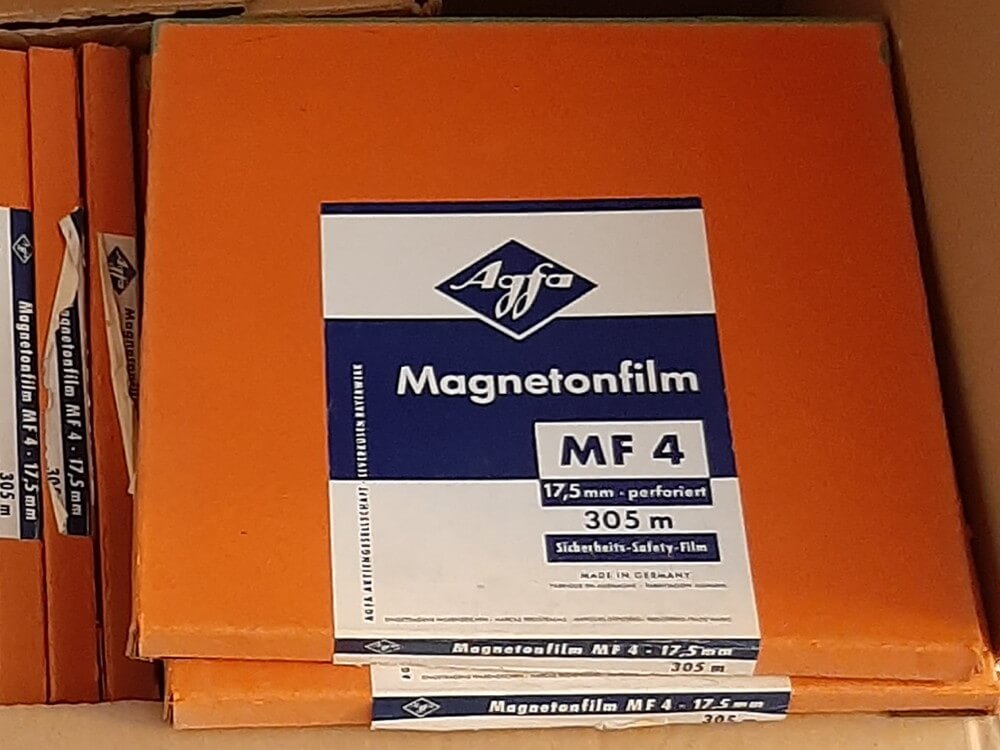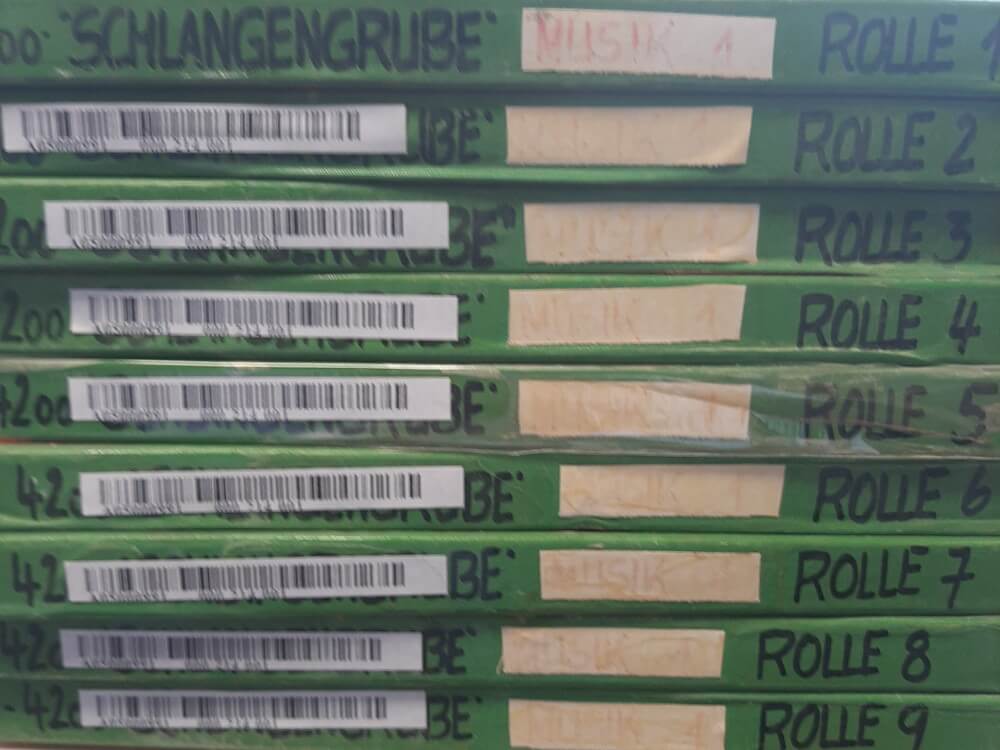 * The pictures were taken by Walter Potganski in the moviemax office in autumn 2019.
Trailer with music by Peter Thomas
Playgirl [Music by Peter Thomas] | Cineasten Trailer
Die endlose Nacht [Music by Peter Thomas] | Trailer
Flucht nach Berlin [Music by Peter Thomas] | Trailer
Die Schlangengrube und das Pendel [Music by Peter Thomas] | Trailer