The new film by Philipp Eichholtz "Kim hat einen Penis" (English title "Everything always all the time") starts today in German cinemas. In the evening, the film team celebrates with the movie label Darling Berlin the start from 20.30 clock in the Cineplex Berlin-Neukölln. The comedy tells the story of the young pilot Kim (Martina Schöne-Radunski), who is on a whim in Switzerland a penis anopereieren and thus her friend (Christian Ehrich) before fait accompli. The world premiere of "Everything always all the time" took place more than a year ago at the Munich Film Festival. There the film was nominated for the Förderpreis Deutsches Kino in several categories. In April 2019, the comedy opened the achtung berlin festival at the Berlin Cinema International.
The Süddeutsche Zeitung writes today in their criticism of the film: "Philipp Eichholtz's relationship comedy tells nothing about queer identity problems, but uses the male genitals as a hanger for turbulent role-playing games The film returns with its great protagonists amusing common patterns …". Tom Westerholt from Deutschlandfunk says in his film review: "A bizarre but extremely interesting movie". Bremer Weser Kurier judges: "Klamaukiger title, clever film:" Kim has a penis "illuminated with humor a unusual sex change."
After preview dates this week in Hamburg and Berlin, director Philipp Eichholtz and producer Oliver Jerke are now going on a tour of the cinema: Today, Thursday, June 13, in the Lichtblick Berlin at 19:30 for the introduction and the theatrical premiere at Cineplex Berlin at 20: 30 o'clock.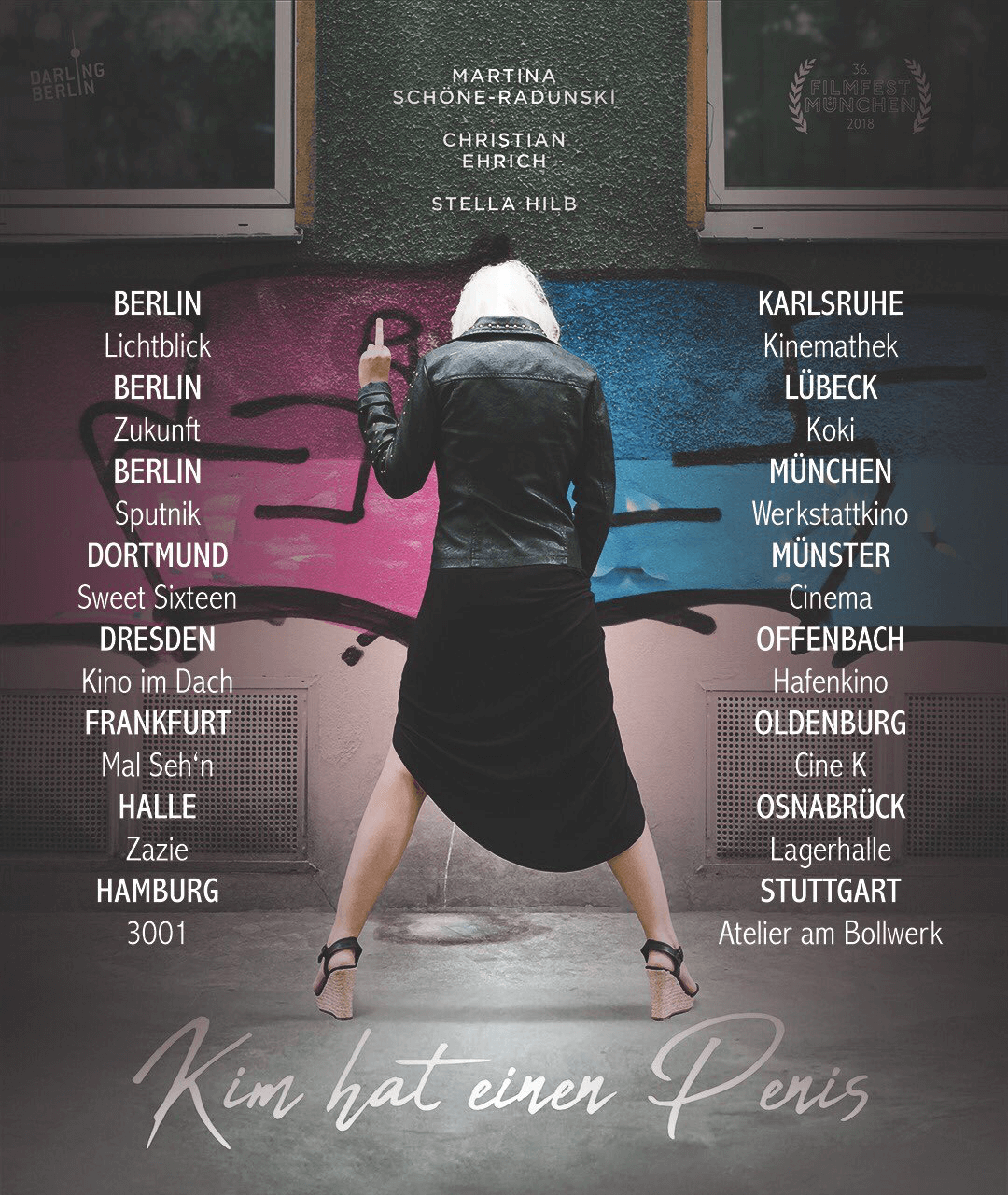 It continues on Friday, 14.06. in the Atelier Stuttgart at 6 pm; Monday, 17.06. at Cine K Oldenburg, beginning at 8 pm. It will follow on Tuesday, 18.06. two appointments in the Lagerhalle in Osnabrück (18 and 20:15 clock). The conclusion of the tour is on Wednesday, 19.06. the Cinema Münster at 19 o'clock.
Kim hat einen Penis | Trailer