From today on the restored version of the ´Filmklassikers "Dear Woman from Beverly Hills" (German title: "Die Tote von  Beverly Hills") is available on DVD. The film is also available on all relevant VoD portals. The film by TV show legend Michael Pfleghar ("Wünsch dir was", "Klimbim") was the official German contribution to the 1964 Cannes Film Festival and was awarded the Bambi one year later as "most artistically valuable film".
The first edition of the DVD is published in an elaborate slipcase with booklet, original programme booklet as reprint, interview with Heidelinde Weis, film excerpts in split screen (before and after the restoration) and a picture gallery.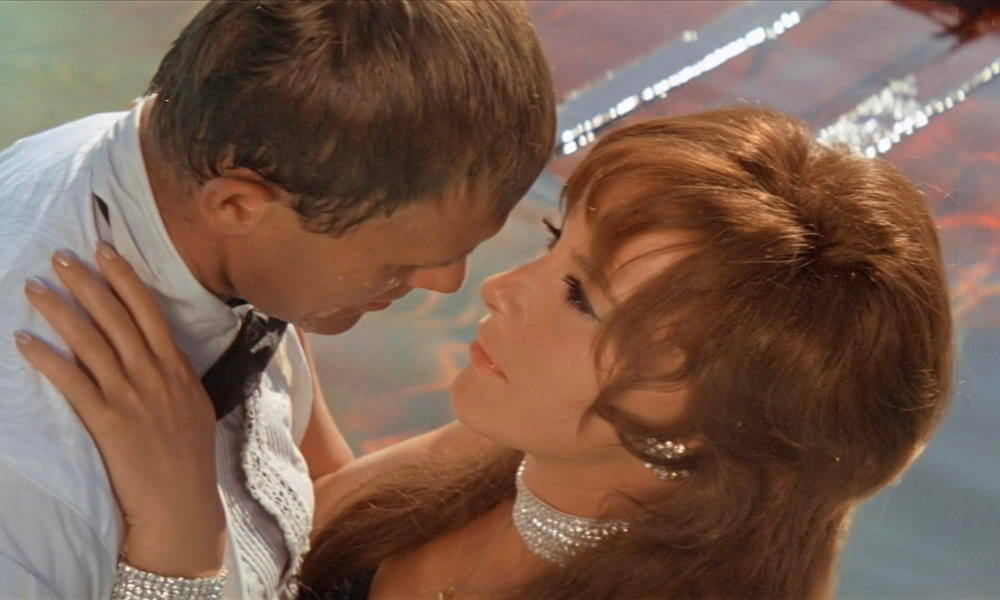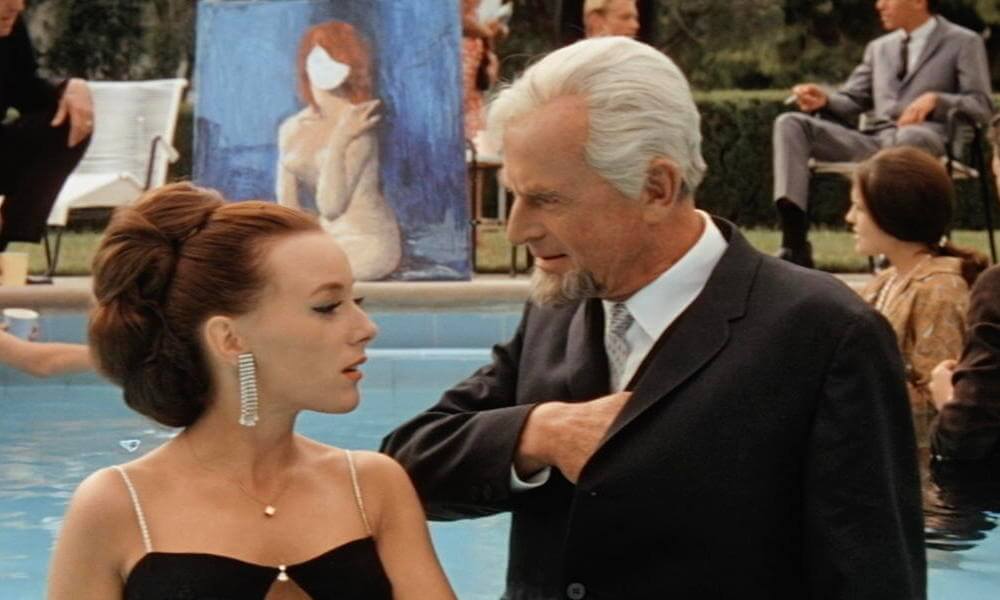 "Dead Woman from Beverly Hills" is probably the most daring German film of the 60's. It is a cinematic treasure that combines realistic and surreal stylistic devices in a virtuoso way, thus anticipating the spirit of the Zucker brothers (Die nackte Kanone) and Helge Schneiders.
With Heidelinde Weis, Klausjürgen Wussow and Wolfgang Neuss in the leading roles, the film based on the novel of the same name by Curt Goetz was far ahead of its time in the sixties, scratching moral taboos and provoking with its visionary form and visual language.

Summary of the film "Dead Woman from Beverly Hills"
The film is about a man named C.G. who finds the naked body of 17-year-old Lu in the woods of Beverly Hills. Her diary shows that she wasn't at all a young innocent woman, but a nymphomaniac. The work is a record of erotic adventures. Among her lovers were an opera singer, a rich painter, an examining magistrate, an altar boy and an emigrated Czech archaeologist. But is there also the name of the murderer? Detective Ben follows all traces. These finally lead him to Las Vegas, where the Tiddy Sisters are on stage every evening…
Die Tote von Beverly Hills | Trailer ᴴᴰ