Photographer, author and filmmaker Miron Zownir's second feature film, "Back to Nothing", was shot on abandoned, dilapidated locations in Berlin. A group of freaks subsist as city nomads in an uncontrolled ghetto, doomed for demolition. Hell breaks loose when their last hide out – a condemned factory complex – is to be knocked down. Kongo, Strasser, Bobby and Jackie are heading out – back to nothing. Zownir's stark b/w imagery depicts an erratic, immoral shadow world without hope or mercy, that forces his protagonists to the lowest level of survival.
Kongo (Birol Ünel), a doomsayer broken by life, wanders the streets announcing the end of the world. Strasser (Timo Jacobs), seeking for shelter, goes back to his wife Luna (Meret Becker), a junkie who indulges in unfulfilled dreams. Strasser's feeble attempt to make good ends in a cruel fiasco. He starts losing his mind, setting out to hawk human flesh, which he declares as pork meat. His best customer is Muckie (Rummelsnuff), an ex-wrestler who's seen better days, now competing in no limit MMA-fights. Jackie (Aljkzindyr Narmer) a transgender street hustler, abandoned by her former pimp Bobby (Milton Welsh), tries to make her way out by chumming up with Muckie. Bobby, a raving crack-addict in cahoots with Strasser, schemes Muckie into a fixed fight organized by satanist preacher/promoter Pontius (King Khan): Muckie vs. Jackie. Nothing works out as planned, with three dead on fight night. A nameless detective (Mark Philipps), mourning the suicide of his ex-partner, proves utterly indifferent about the homicides but savvy about blackmailing Strasser into a partner/relationship. In a world where lives are valueless even the winners and survivors become losers. It's Kongo, of course, who gets the last word.
As in his praised b/w photography work, Zownir's cinematic vision focuses on the hopeless, lonely, beaten and left-behind drifting through ruined, derelict urban landscapes. For "Back to Nothing" he teamed up with DOP Philip Koepsell. They created raw, rare images of Berlin's seedy underbelly, deeply infested with nightmarish melancholia.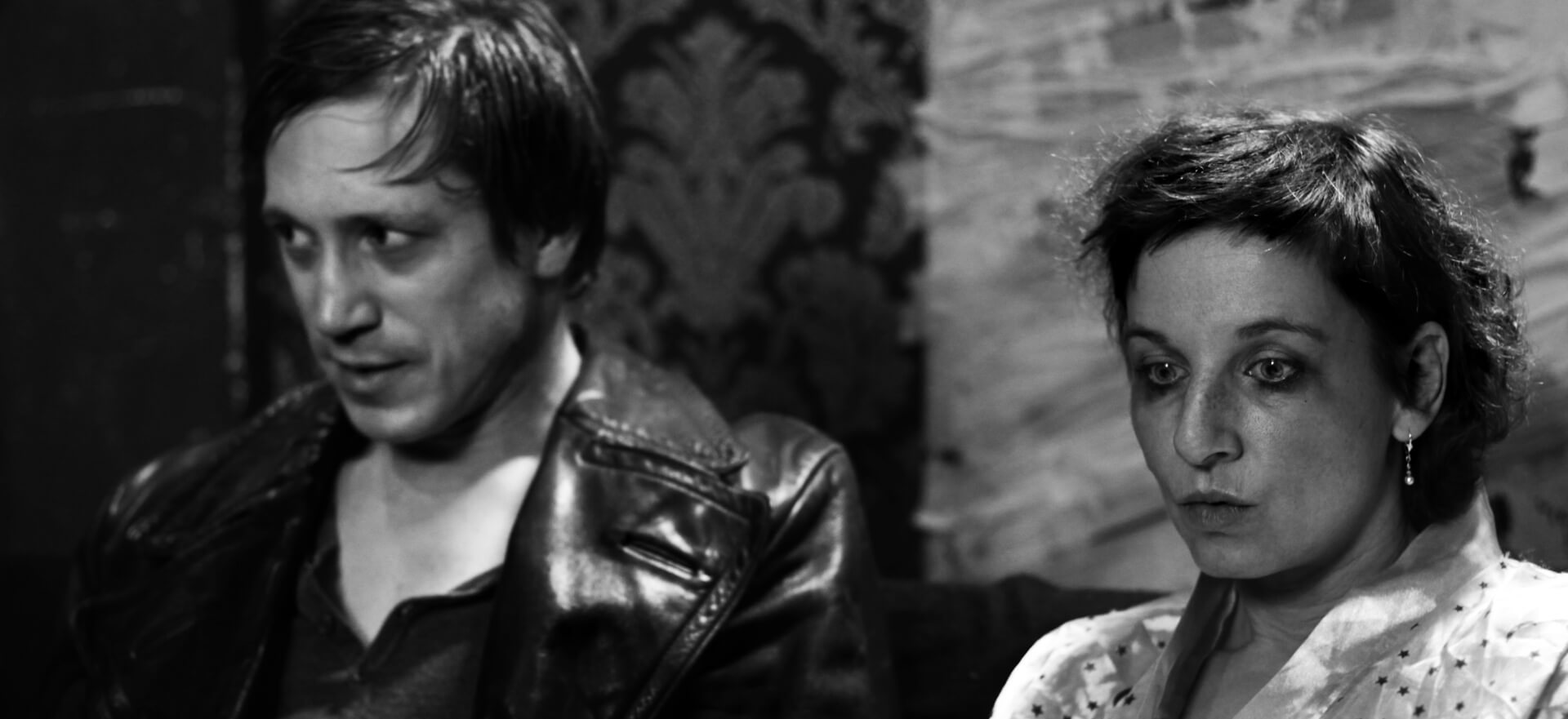 Hailed as "Poet of radical photography" by author Terry Southern, Miron Zownir has been chronicling the dark side of human existence for more than 30 years, in Western capitals such as Berlin, London and New York as well as in post-communist Eastern Europe.
Zownir took up photography in the late 70s during the hey-days of the punk-phenomenon in West- Berlin and London. In 1980 he immigrated to the USA, where he lived for fifteen years. In New York, back then arguably the world's most fascinating and permissive metropolis, Zownir was quickly recognized by the local art scene as the TEUTONIC PHENOMENOGRAPHER (Village Voice). Shot in moody and expressionistic black &white, Zownir's pictures from that period give a penetrating insight to inner-city sub-cultural spheres, which, in their original local context, have since perished in the boom of the 90s. Zownir's works have been shown in numerous exhibitions including two exhibitions, Darkside I and Darkside II in the Fotomuseum Winterthur (CH) (2008/2009), where his photos were shown together with works by Araki, Nan Goldin, Robert Mapplethorpe, Weegee and Larry Clark. He recently was nominated for the LEAD AWARD in 2015 and 2016 for his Berlin photo spread in the Zoo Magazine.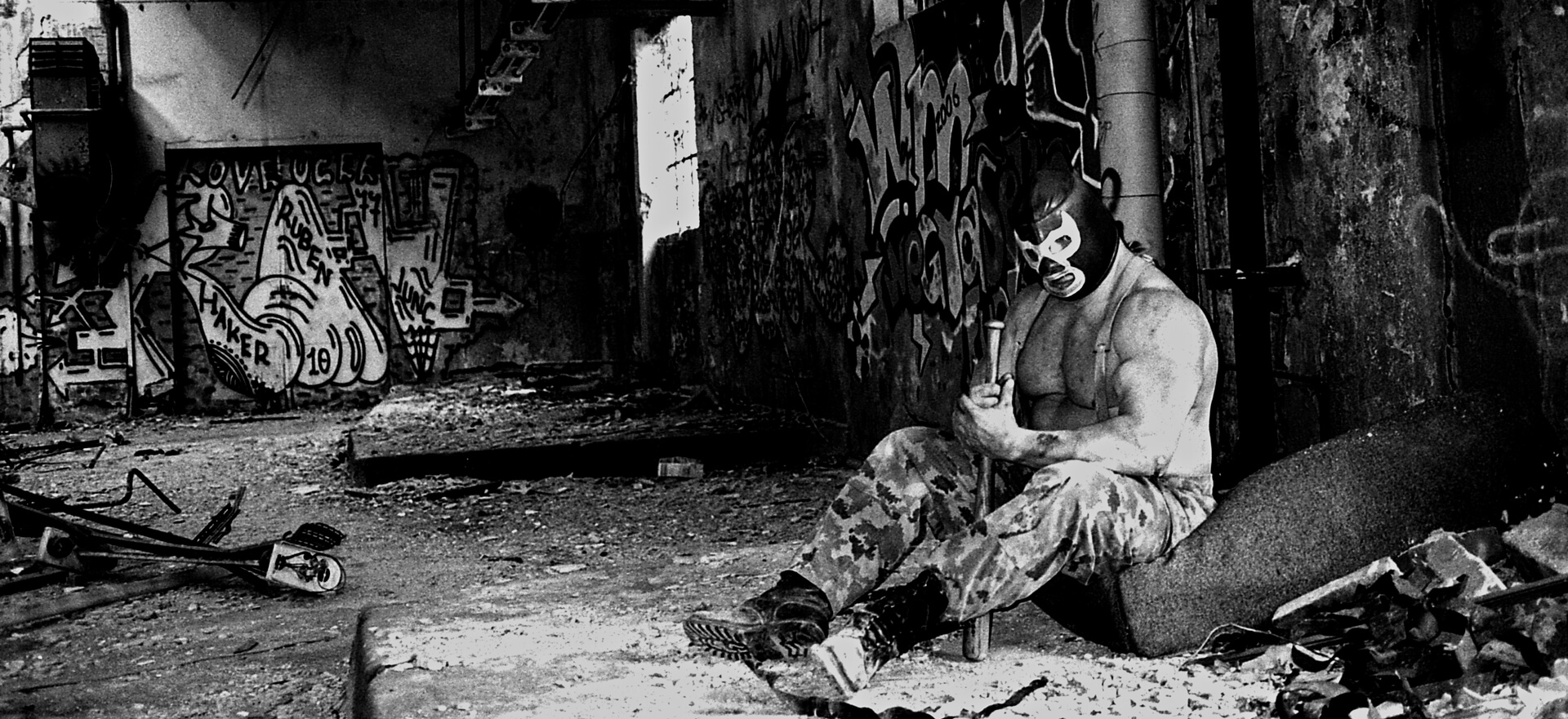 Comments about Miron Zownir:
"Miron Zownir is an artist who, with his insights, castigates the hypocritical, hypocritical, mock-moral sides of society, clings to the blatant with his actions, presses the trigger and hits the bull's eye, the utterly difficult otherness in the Otherworld." (Peter Wawerzinek, Author and Ingeborg Bachmann Award Winner 2010)
"Miron Zownir likes to hang around where it hurts. Where it hurts to live. And where it hurts to look. In the demolition buildings of New York. On the garbage dumps of Ukraine. In the gutter of Moscow. What he shows are forms of existence in the extreme. Moments of insanity, between alcohol and drugs, petty crime, prostitution and varieties of sex, in which the pain threshold is not only exhausted, but exceeded with full steam. He is on the way in a shadowy world, in which often a devil and sometimes death itself seems to be his companions. You do not want to look at his pictures. They are punches in the stomach. But it does not hurt that a photographer documents these worlds. Miron Zownir calls it reality."  (Freddy Langer, in the "Frankfurter Allgemeine Zeitung" of March 30, 2017)
Press Quotes on the film:
"Love for the dark abysses of man." (Stern)
"Miron Zownir does not ask for permission, he just squeezes off, drunks in the dirt, naked people, the homeless – those are his motives." (Bild)
"Miron Zownir is one of the most radical photographers of the present." (Monopol Magazine)