With the film "Hanussen", UCM.ONE in cooperation with CCC Film is bringing the Oscar®-nominated film from 1988 for the first time in the newly scanned and restored Full HD version to the trade or to the well-known download portals. The story is based on the true life of Hermann Chajm Steinschneider, who made a career as a clairvoyant after the First World War and was declared a traitor by the National Socialists shortly after the NSDAP took power by predicting the Reichstag fire and was murdered by the SA in the night of 24-25 March 1933.
Summary
Towards the end of the First World War, the front-line soldier Klaus Schneider (Klaus Maria Brandauer) recovers from a head injury in the hospital of his mentor Dr. Bettelheim. In the process, he recognises his ability to influence other people's wills and to divine future things. Under the name Erik Jan Hanussen, he performs first in Vienna and later in Berlin. From then on he moves among the "upper ten thousand", but is still completely guileless when he predicts Adolf Hitler as the next Reich Chancellor. The avowedly apolitical Hanussen gains more and more fame, but becomes aware of the danger and responsibility of his talent too slowly. Thus his prediction of the Reichstag fire becomes his undoing, for from now on the National Socialists see him as a traitor….

István Szabó's Oscar® nominated masterpiece meticulously and tragically traces the rise and fall of a gifted man in times of great political upheaval.
Hanussen| Trailer (German) ᴴᴰ
Available format and features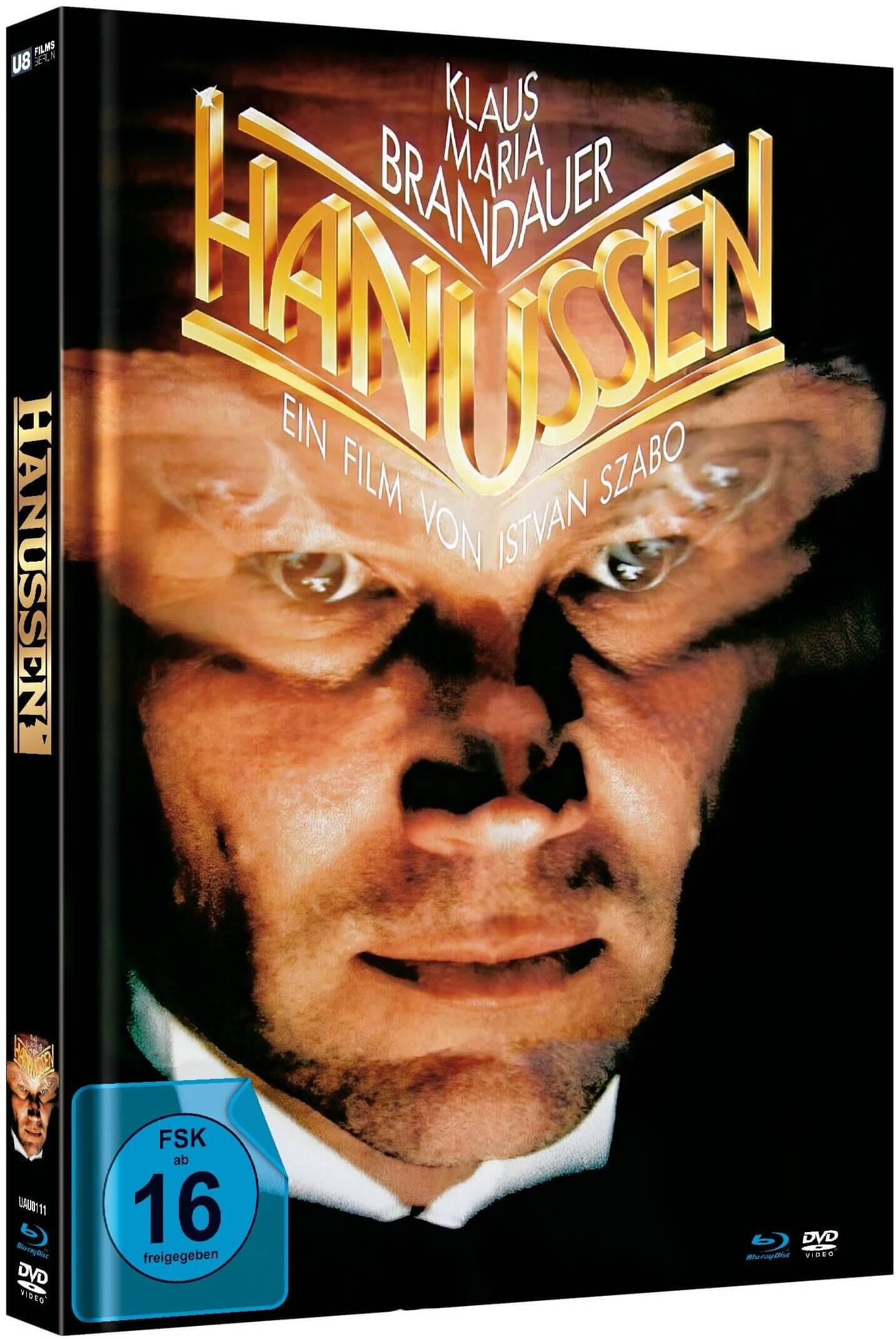 Limited Mediabook (Blu-Ray + DVD):
Theatrical version rescanned in 4K for the first time and restored in Full HD.
Blu-Ray aspect ration: WS 1:85:1 / 1080p 24; DVD aspect ratio: WS 1:85:1 (anamorphic) | Total running time Blu-Ray: 113 min; Total running time DVD: 109 min
Sound format Blu-Ray: German DTS-HD Master Audio 2.0 (mono); Sound format DVD: German DD 2.0 (mono)
Bonus material: Hungarian original trailer, German trailer, artwork gallery, Mediabook with 16-page book section with lots of pictures and information.
Rating: FSK 16 | FSK sticker removable
Keyfacts
After Mephisto (1981) and Colonel Redl (Redl ezredes, 1984), István Szabó's so-called "Central European trilogy" concludes with Hanussen in 1988.
Hanussen" was nominated for Best Foreign Language Film at the 1989 Academy Awards.
At the Cannes International Film Festival, the film received a nomination for a Palme d'Or ®.
In 1989, the film was nominated for a Golden Globe ® in the category of Best Foreign Language Film.
A year earlier, Klaus Maria Brandauer received a nomination for "Best Actor" at the European Film Awards.
Szabo also makes the character of Hanussen a powerful symbol of the historical change Germany went through in the period between the two world wars. Hanussen is an absolutely fascinating film.