As of today, the fifth season of the zombie apocalypse series Z Nation can be purchased both on DVD, Blu-Ray as well as on VoD portals in Germany, Austria and Switzerland. In the fifth and final season, the Z Nation heroes will be dealing with a new zombie phenomenon: the Talker, a talking and thinking zombie genre. Warren (Kellita Smith) slowly regains his strength after the drone crash and gets help from the mysterious Cooper (Mario van Peebles). Meanwhile, the group around Doc (Russell Hodgkinson) and Murphy (Keith Allan) reach Newmerica, where a woman named George (Katy O'Brian) fights for the peaceful coexistence between talkers and humans. But not everyone likes this idea, which very soon leads to a whole series of problems …
After a short break, we finally continue with the most successful zombie series in the world besides "The Walking Dead" and "Fear The Walking Dead"! For all fans is of course also Season 5 with the same elaborate presentation bez. Menu design, artwork, reversible cover and bonus material available.
Two spectacular guest appearances complete the cast: Katy O'Brian ("The Walking Dead") and (80s-90s) movie star Mario Van Peebles ("Heartbreak Ridge", "Damages", "New Jack City").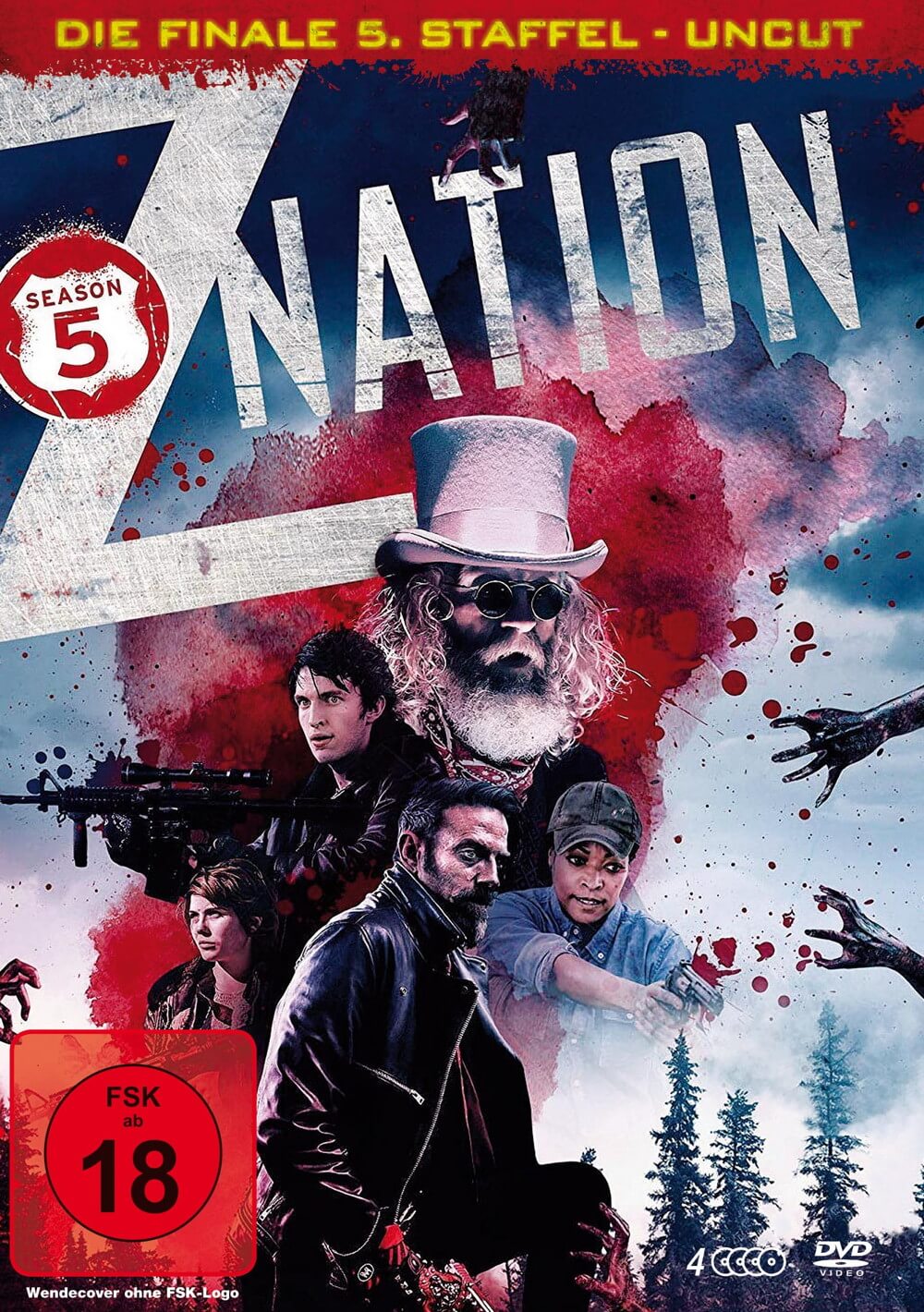 The initiators of the Z Nation series, Karl Schaefer and Craig Engler, describe the series as an attempt "to bring the fun back into the zombie genre, which they have become too serious through television series like "The Walking Dead ".


Press comments
"In addition to all its drama, the End Times series is also a winking splatter fun that scores with absurd ideas like zombie tornadoes and zombie alien!" (Kino.de)
"The final Season 5 brings refreshing new wind and is more a reboot than a simple sequel." (Whats-on-netflix.com)
"A great finale with a surprising ending". (Metacritic.com)
"Z Nation": Zombies blow Trump the march … " (rollingstone.de)
"The apocalypse, speaking zombies as an energy source – brain biscuits? A real madness, but a terrific madness!" (Musikexpress.de)
Z Nation - Staffel 5 | Trailer (deutsch) ᴴᴰ