Kouvola, Finland based Melodic Doom heavyweights band Red Moon Architect have announced their worldwide signing with Noble Demon – joining the label's eclectic artist roster for an album release in the Fall of 2020! With already four records released to date, that have been able to reach music fans all over the world beyond genre boundaries, Red Moon Architect are known to create a unique sound of their own. Pure sweeping, yet crushing and highly atmospheric Melancholic Doom soundscapes consolidate with strong melodies, dark growls and beautiful female vocals, crawling directly under your skin.
The band says about the signing: "We're truly excited to get to work with such a great label and as great people as Noble Demon! Their extremely strong expertise in metal music industry is a dream come true and we're ready to take the next step forward with our best album to this date."
While waiting for this beast of an album and to get an excellent foretaste of what's to come, the band from Kouvola, Finland furthermore has announced an exclusive showcase, streaming live upcoming Friday, June 5th and at the following times: Helsinki 7pm; Berlin: 6pm; London: 5pm; Moscow: 7pm; New York: 12pm (Tickets).
"We are more than excited to play this gig, as we haven't toured a lot outside Finland and it's now possible for all of you to join! We're playing some new music exclusively on this show. Dim your lights, grab a beer and enjoy." Red Moon Architect comments.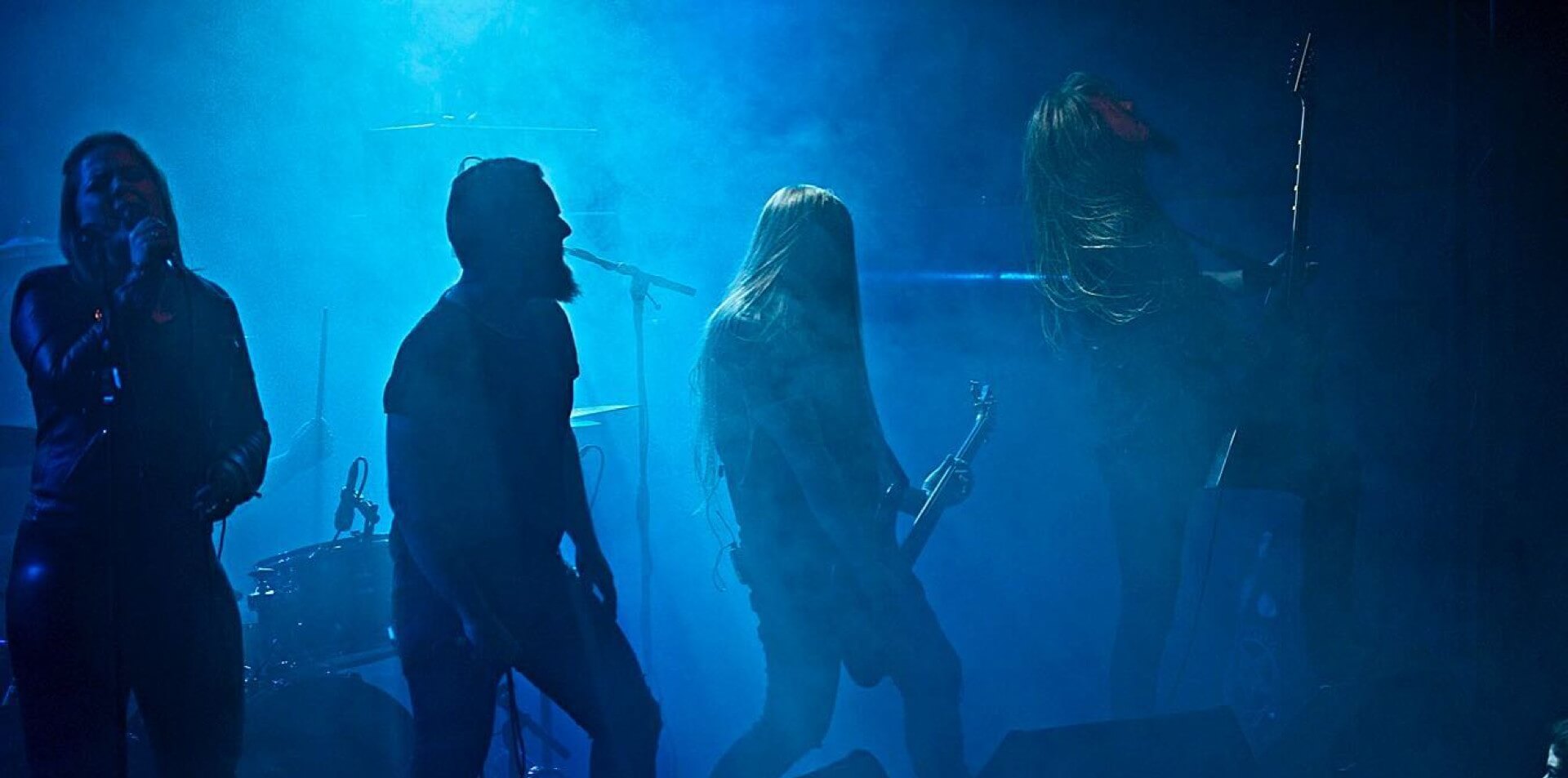 Red Moon Architect are Saku Moilanen (Drums, Keyboards), Ville Rutanen (Vocals), Matias Moilanen (Guitars), Anni Viljanen (Vocals), and Jukka Jauhiainen (Bass).