UCM.ONE releases on the new label U8 Films Berlin (a sub-section of U1 Films Berlin for film classics) a Filmfox with 3 films with Heinz Rühmann from the 1970s, selected and sought after by film fans.
Endspurt (Germany, 1970), 82 minutes, FSK 12
The author Peter Ustinov has called his work "Endspurt" (English: "Final spurt") a biographical adventure. Biographical because here the somewhat ambitious but later successful writer Sam Kinsale meets as a twenty, forty and sixty-year-old. The interesting thing about this film, however, is that the four Sams are confronted with each other, that is, they are confronted with each other. The diversity of an eighty-year life becomes transparent. At 20, Sam Kinsale loves young Stella and is determined to marry her. But 20 years later he is tired of the marriage and wants to leave her. But he does not do so because she is expecting a child. At the age of sixty, he constantly makes compromises in his writing as well as in his personal life
In addition to Heinz Rühmann, who plays the eighty-year-old Sam Kinsale, a large number of prominent actors such as Hans Söhnker, Harry Meyen, Willi Kowalj, Rosemarie Fendel, Johanna Elbauer, Fritz Tillmann, Dagmar Altrichter, Erika Pluhar, Horst Sachtleben, Viktoria Brams and Martin Held were engaged for the leading roles in the outstanding production Endspurt, which was created in 1970. Harry Meyen, who can be seen as forty-year-old Sam Kinsale, also directed in the final spurt. He was married to the world star Romy Schneider at the time.
Der Hausmeister (Germany, 1973), 85 min., FSK 12
A man with an unkempt appearance, stubbly bearded, wearing ragged clothes, dirty. He is a troublemaker, devious, grumpy, bad-tempered and vicious. His name is Davies (Heinz Rühmann), and he is a vagrant without a roof over his head, without money and without identification.
Aston (Gerd Baltus) saves him from a brawl and takes him to a run-down house. Mick (Michael Schwarzmeier), his brother, offers Davies a job as caretaker. But the shrewd misanthrope has other things on his mind. He wants to play the two brothers off against each other…
Playwright Harold Pinter, clearly influenced by greats like Samuel Beckett and Eugène Ionesco, became world famous with "Der Hausmeister" (English: "The Caretaker"). This classic of absurd theatre was premiered in London on April 27, 1960 and was a resounding success not only there but also on Broadway. The three-person play was also performed in over 70 German cities. Director August Everding seemed to be the ideal cast for his film Heinz Rühmann because the role of the caretaker was made for such a versatile actor. With the performance of the obnoxious troublemaker the darling of the audience broke out of his usual parts with bravura.
For Heinz Rühmann himself the role as a stubbly bearded bum was a dream come true. In June 1973 he said to the German magazine Gong: "I wanted to fulfill this wish for a long time. […] And I think I have a right to it, after having been the way my audience wanted to see me for so long. The role has become one of the most difficult and exhausting, but also one of the most captivating I have ever taken on."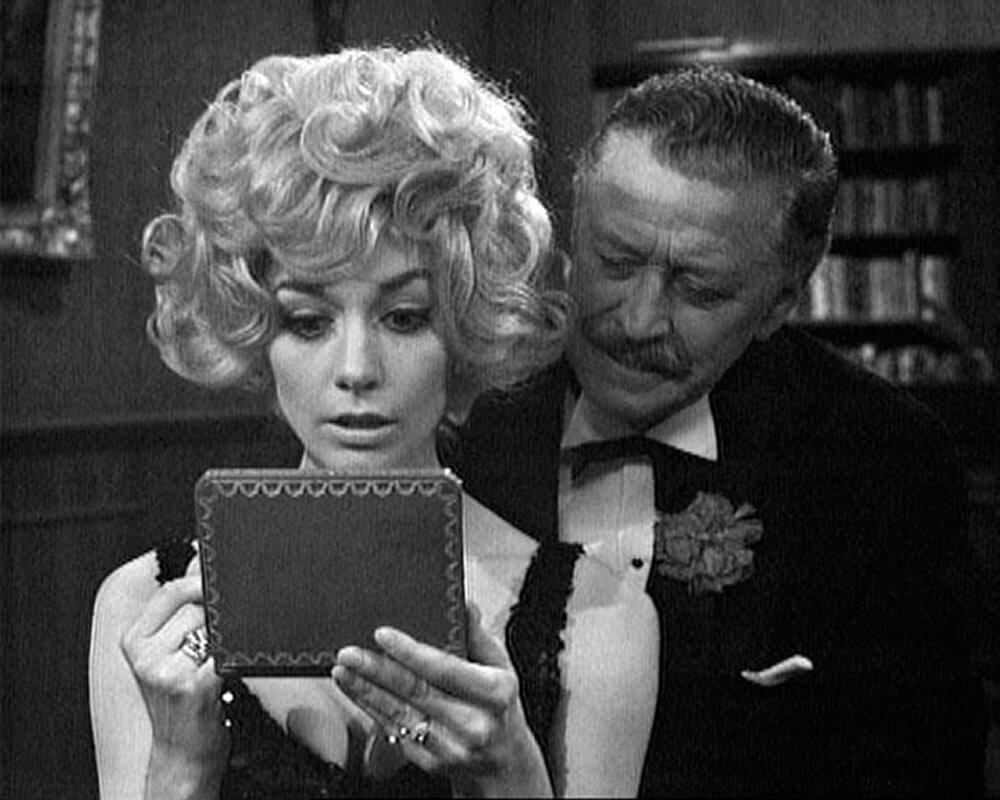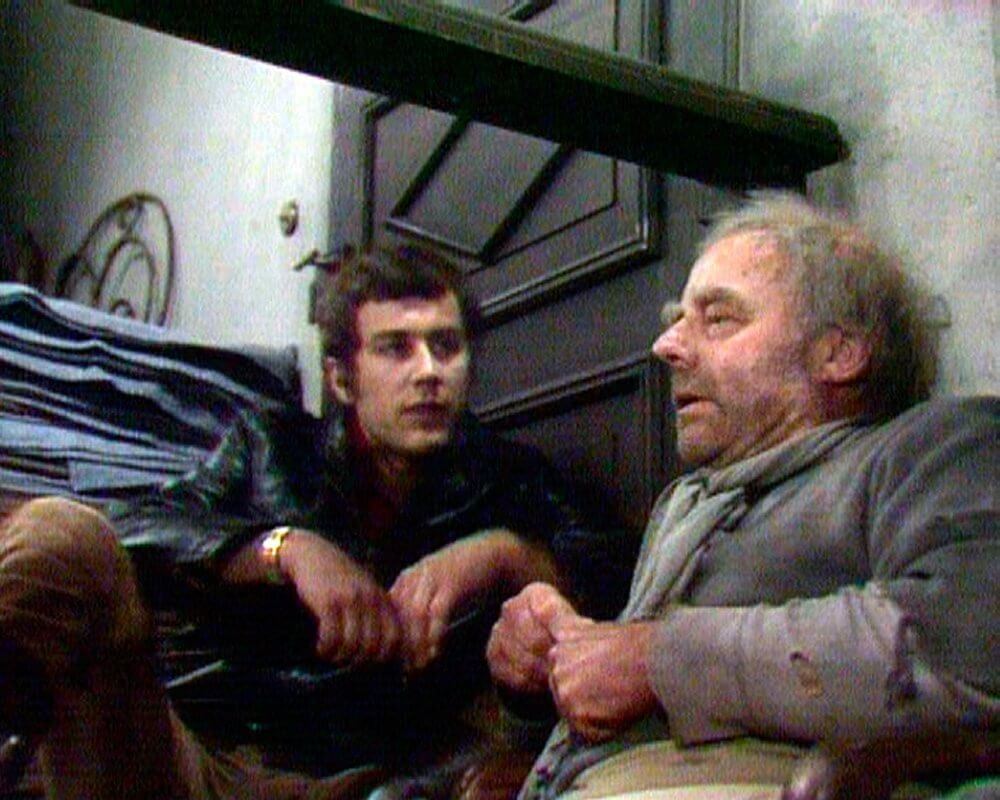 Der Pfandleiher (Germany, 1971), 76 min., FSK 12
The film "Der Pfandleiher" (English: "The Pawnbroker") adaptation based on the stage play "Angel in the Pawnshop" by A. B. Shiffrin was made, takes place in the pawnshop of Mister Hilary. He, the owner of the shop, rules the place with his own mind. Life has played a bad role for the old Hilary, which makes him often seem merciless and sometimes even unfair.
But he knows very well that too much pity wouldn't help his customers, but only harm them. Hilary knows about the suffering of the people, because many people come and go with him. There is for example policeman Tom, who has been waiting for his big case for a long time, or Danny O Keefe, who seems to fear nothing in the world and wants to get his girl Lizzie back with all his might. And there is little Lizzie Shaw, who takes refuge in Hilary's pawnshop for fear of Danny O Keefe, whom she once loved. Here she believes she is safe from the outside world, here she can escape into her dreams and illusions and furthermore make it clear to old Hilary that the world can be seen in a better light …
Directed by Ludwig Cremer, the film is starring Heinz Rühmann, Sabine Sinjen, Heinz Ehrenfreund, Fred Haltinger, Christoph Bantzer, Ronald Williams, Karl Maria Schley, Edmund Saussen and Christian Reiner. The congenial music was composed by Bernhard Eichhorn. Otto Stich, a master of his trade, was responsible for the set design.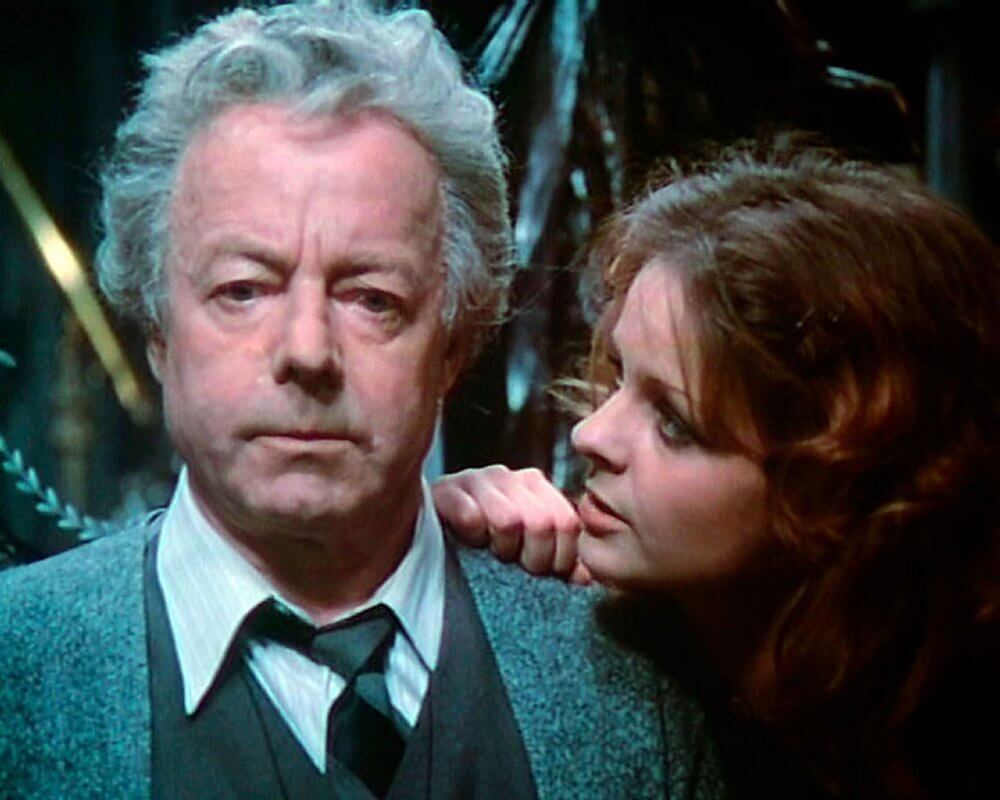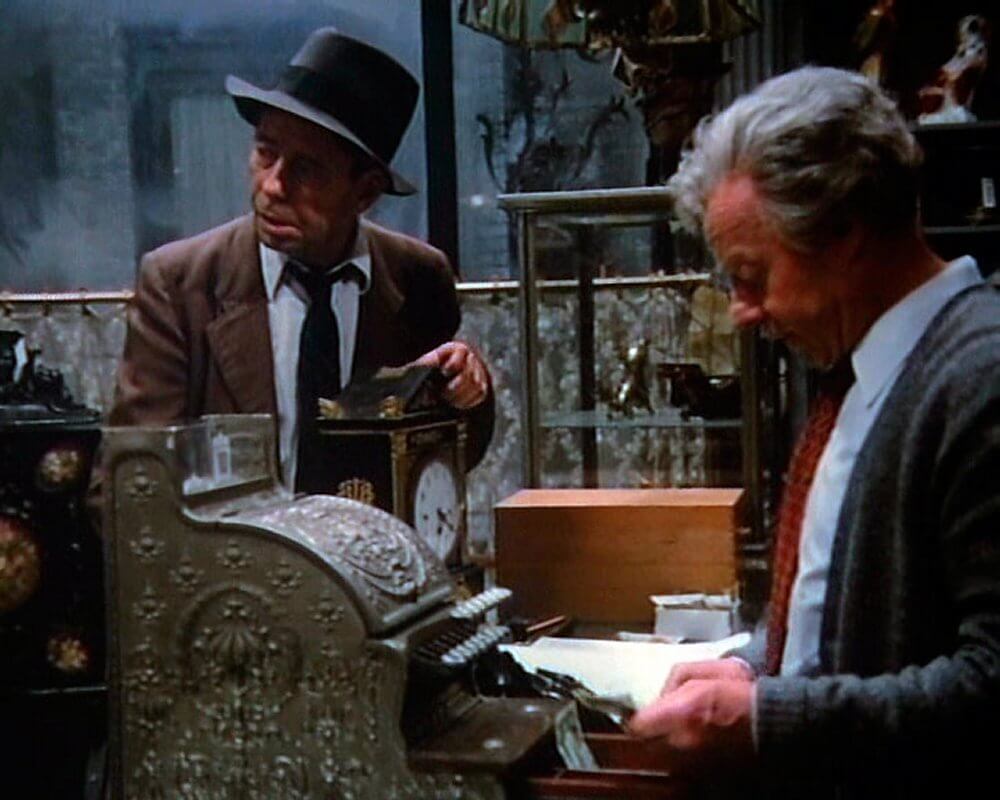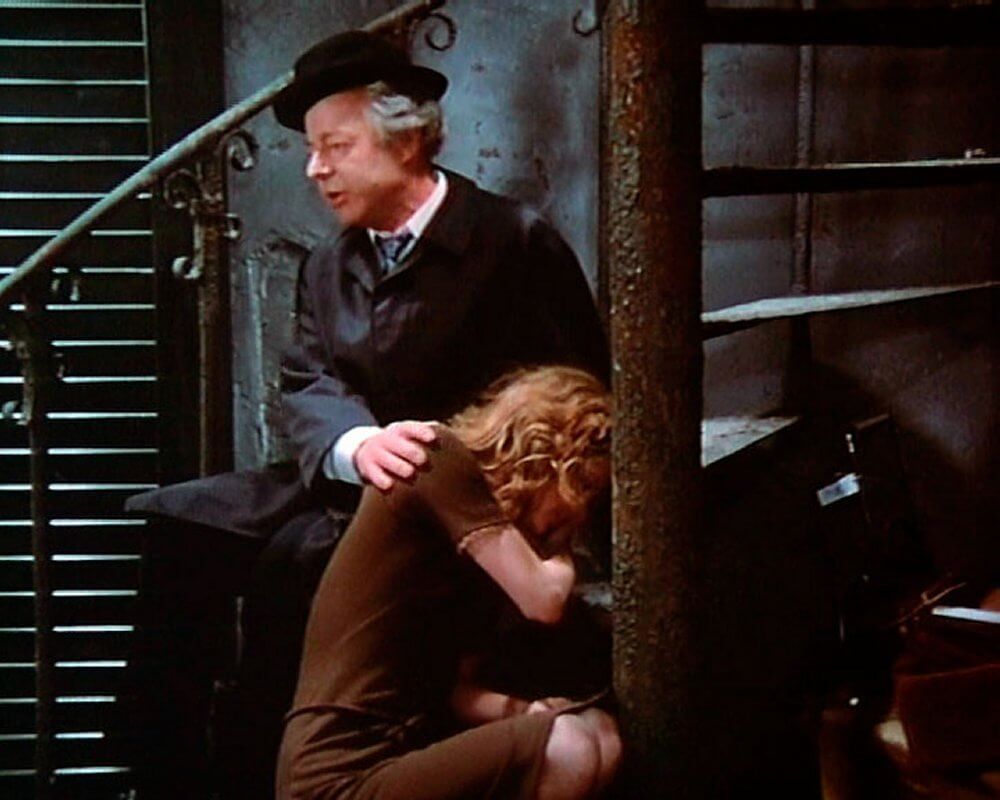 "Wer einmal einen etwas anderen Film sehen möchte, sollte hier einmal einen Blick riskieren." (DVD-Sucht.de über "Endspurt")
"Dem 'Volksschauspieler mit Seele und Herz' gelang es durchaus – wie beabsichtigt – , aus dem bewährten Klischee auszubrechen" (Bild und Funk über "Der Hausmeister")
""Der Pfandleiher" ist ein zu Unrecht in Vergessenheit geratener Fernsehfilm, der neben einem gut aufgelegten Heinz Rühmann in der Hauptrolle mit einem gelungenen Skript punkten kann." (Moviebreak.de über "Der Pfandleiher")
Equipment and technical data of the DVD box:
3 films on 2 DVDs | total running time approx. 243 minutes | picture format: full screen 1.33:1 (original format) | colour and black-and-white film (depending on programme section) | sound format: German DD 2.0