Produced by the Deutsche Film und Fernsehakademie Berlin (DFFB) [producer: Clara Gerst] the feature film "Sprich mit mir" (International title: "Talk to me") by Janin Halisch (writer and director) was acquired for the theatrical distribution as well as for the world sales by UCM.ONE at the European Film Market (EFM) during the 73rd International Berlin Film Festival.
Alongside Alina Stiegler, who was awarded the Max Ophüls Prize 2023 for "Best Newcomer" for her role of Karo, renowned actors such as Barbara Phillipp as mother Michaela and Peter Lohmeyer as Jochen shine.
Summary
Karo (28) is newly separated and struggling with the non-existent relationship with her father. When her mother Michaela (50) wants to take her on holiday to Rügen, Karo suspects another failed male story behind it. What starts as a spontaneous trip quickly turns out to be a journey into the past of two women who couldn't be more different: Michaela wants distraction, Karo wants peace. When they arrive at the hotel, they meet the newly divorced Jochen (60) and his teenage daughter Marie (16). For Michaela, Jochen is a holiday flirt and for Karo he could be the answer to all her questions and longings; Marie, on the other hand, is the mirror of a youth Karo never had. Mother and daughter quickly realise that the absent father has left a void that is bigger and more painful than they thought.
Old wounds are torn open and both try to heal in their own way and free themselves from their fixed roles.
UCM.ONE plans to release "Sprich mit mir" in early 2024 on the "Darling Berlin" label.
"Sprich mit mir" is a production of the Deutsche Film- und Fernsehakademie Berlin (DFFB) in co-production with Softspot Productions & Achtung Panda! as well as Rundfunk Berlin-Brandenburg (rbb) with funding from the Leuchtstoff programme of rbb and Medienboard Berlin Brandenburg.
The Deutsche Film und Fernsehakademie (DFFB) ) will show "Sprich mit mir" at two screenings during the European Film Market 2023, on 22.02.2023 at 10:40 am and 1:45 pm at the DFFB cinema, Potsdamer Straße 2, 10785 Berlin.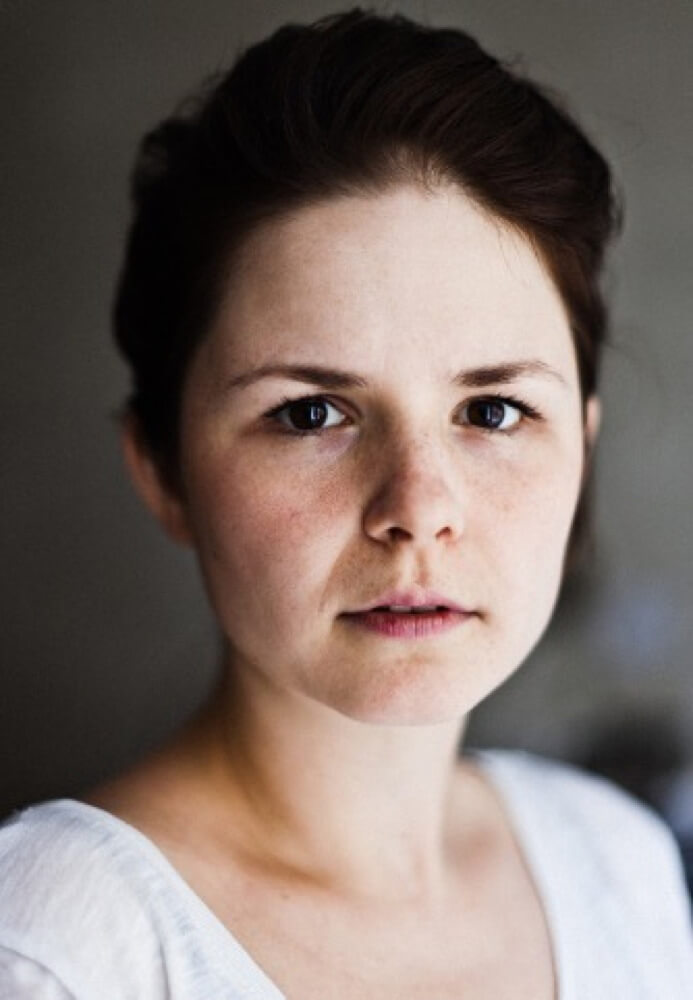 Janin Halisch was born in East Berlin in 1984. She made her first cinematic experiences at the Filmarche, a self-organised film school in Berlin-Kreuzberg.
Janin Halisch studied directing at the Deutschen Film- und Fernsehakademie Berlin (DFFB) from 2009. She graduated in 2022. So far, she has written and realised several short and medium-length films that have been successfully screened at national and international festivals. She works as a freelance director, writer and dramaturge. In 2021 she shot three episodes of the second season of the ZDF series "Echt".
Filmography
2023 Sprich mit mir – fiction film, 80 min
2016 Lui – short film, 20 min
2015 The Lost Ones – short film 10 min
2014 Ihr und Eure Welt – short film , 25 min
2013 Skinny Love – short film, 20 min
2012 Vor Dir – short film, 20 min
Datas about the movie
| | |
| --- | --- |
| Title: | Sprich mit mir (Talk to Me) |
| Director: | Janin Halisch |
| Screenplay: | Janin Halisch & Hannah Sioda |
| Producer: | Clara Gerst |
| Starring: | Alina Stiegler (Karo), Barbara Phillipp (Michaela), Peter Lohmeyer (Jochen), Pearl Graw (Marie), Jonathan Berlin (Alex), Zethphan Smith.Gneist (Victor), Pierre Besson (Vater) |
| Genre: | Drama |
| Country | Deutschland |
| Year of Porduction: | 2023 |
Director's comment by Janin Halisch
"Ever since I was born, I've been going on holiday with my mother. This over-all laughing, life-scarred woman and her late-pubescent, all-controlling daughter. Holidays with my mother are full of wit, shame, pain and love. They have shaped my life. My generation was raised mostly by women. The absence of fathers and the mistrust between the sexes has shaped our mothers and us. With Karo, too, the absence of the father is always present. Mother and daughter have to prove to each other again and again how well they can compensate for this absence. The complex bond that this creates still too rarely finds its way onto the screen, yet it is precisely this that has always accompanied and deeply moved me as a director and writer."
"Sprich mit mir" is a belated coming of age drama. It is a film about the bumpy road to acceptance between mothers and daughters, if not a declaration of love for this unique relationship.