The time has come: Today the wonderful documentary "Los Reyes" by Bettina Perut and Iván Osnovikoff officially hits German cinemas, distributed by UCM.ONE on the NONFY Documentaries label! The release premiere will take place tonight at 8:30pm at the B-Ware Ladenkino in Berlin, the two directors will be joining us from Santiago de Chile via video and will answer questions from the audience after the film.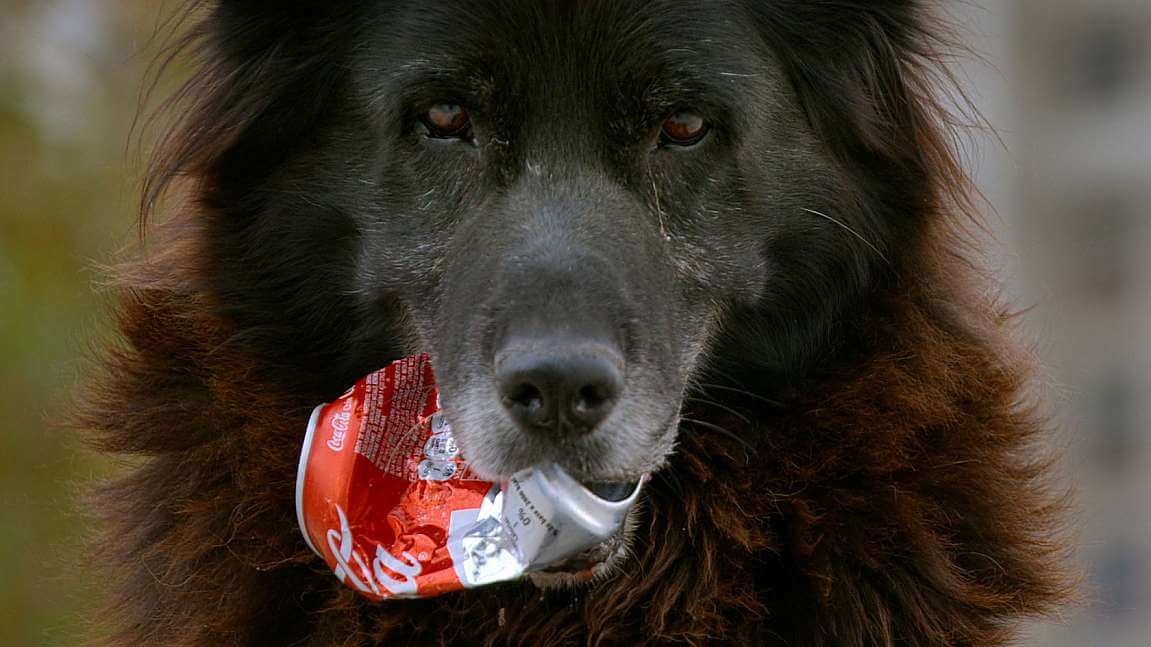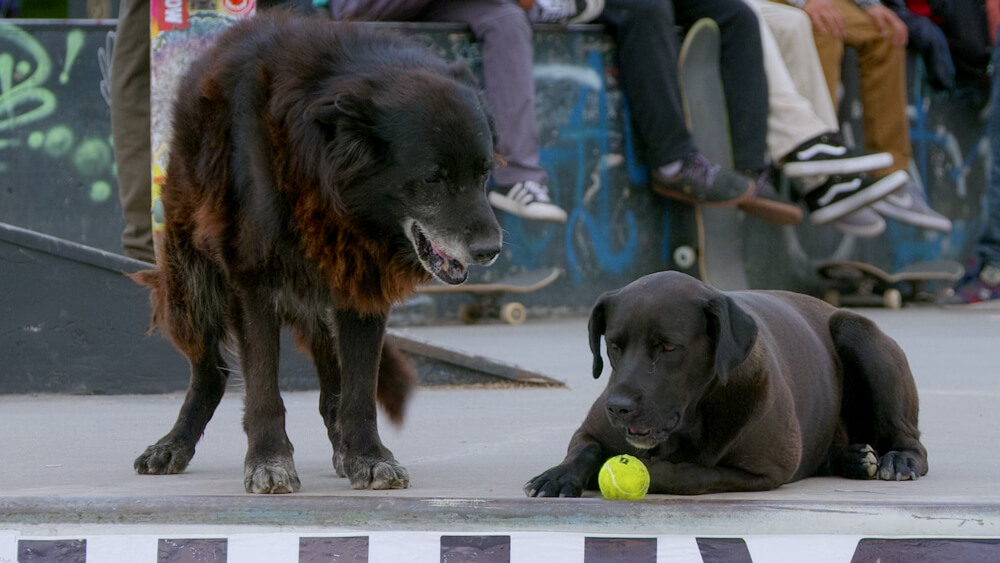 This week you can see "Los Reyes" in the following cinemas:
In Berlin: B-Ware Ladenkino (OmeU); Kino Zukunft (OmdU).
In Lübeck: Kommunales Kino (OmdU)
In Cologne: Lichtspiele Kalk (OmdU)
from 15.07. it will also be shown here:
In Berlin: ACUD Kino (OmdU)
In Munich: Werkstattkino (OmdU)

What it's about:
Los Reyes ("The Kings") is the oldest skate park in the Chilean capital Santiago. This film, however, is not primarily about the skaters, but about the true kings of this microcosm: Football and Chola, two inseparable stray dogs who have made their home in the park between speeding skateboards and noisy teenagers. The younger and livelier Chola loves to play with the balls that are lying around everywhere. Futbol, the older of the two, is always carrying something in his mouth and finds great fun in dragging things around and gnawing on them.
The teenagers around them come from very different, sometimes difficult backgrounds. They all have their own stories and problems, which we follow in the background in their conversations, while the camera captures the subtle interaction between the two dogs as they slumber, chase a ball or just sniff around.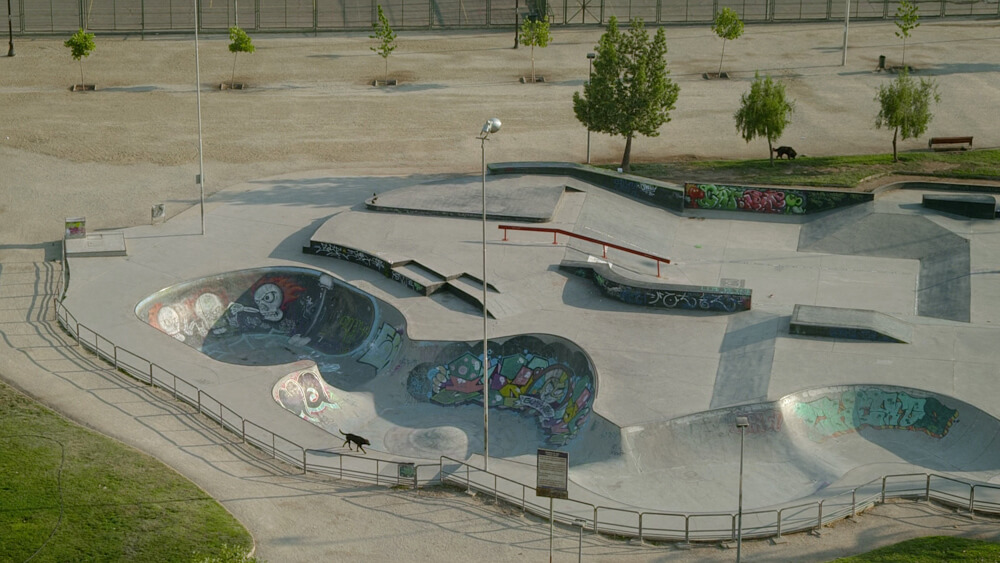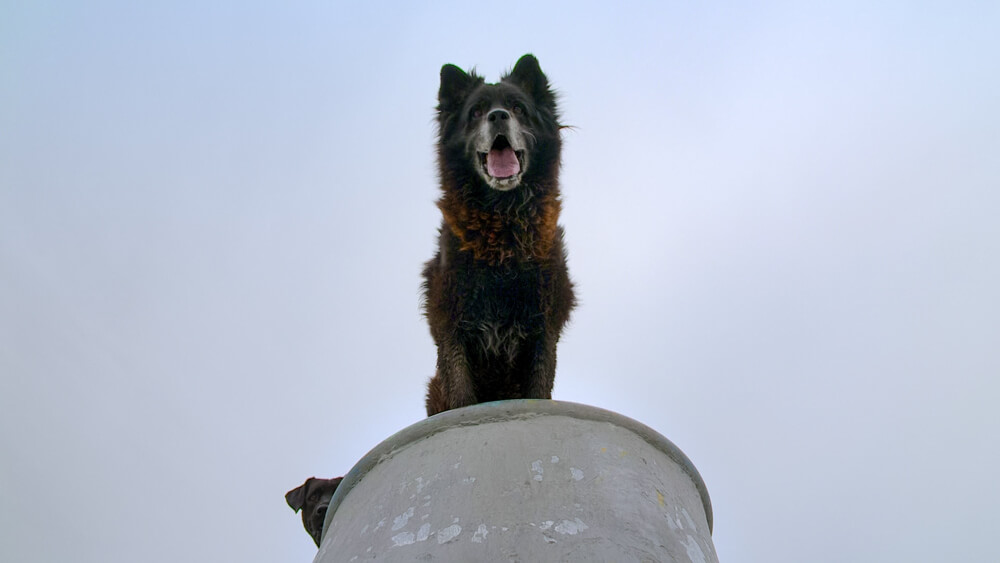 "Los Reyes" is a meditative, almost fairytale-like and at the same time very moving documentary that tells a whole world just by observing two dogs.
Los Reyes - Königliche Streuner | Trailer ᴴᴰ