Swedish hard rockers S.O.R.M are extremely pleased to announce signing a worldwide deal with German based label Noble Demon! The band members are Micke Holm (Guitar and Vocals), Johan Ostram (Bass) and Robin Wernebratt (Drums).
Headed by former Nuclear Blast Records representative Patrick Walch, Noble Demon was established in late 2019 and have already made a crushing impact signing outstanding acts such as Night Crowned, No Raza, Dawn of Solace and Gomorra.
Bringing a sound that combines the best elements of contemporary and traditional hard rock and heavy metal, S.O.R.M add another dimension to the awesome range the label has on offer.
Commenting on the signing, founder and frontman Micke Holm offers "We are incredibly thrilled to be joining such an impressive and growing label and bring our very distinctly Swedish hard rock sound to the label. We are hard at work on our debut album and it will be an honour to take the next step forward alongside such awesome acts that have joined the Noble Demon roster. We would like to extend our thanks to Patrick for the passion and belief in what we are doing, and to our manager Greg at EMG for his dedication and hard work – we are in great hands and look forward to sharing our sound across the world alongside these fine gentlemen!"
Label manager Patrick Walch adds "I was instantly blown away when I listened to S.O.R.M for the first time, which surprised me a bit, since I'm actually coming from the more extreme side of metal as many of you know. So, it's a rather rare situation that it's not evil blast beats and harsh screams that get my attention from the first moment on but catchy choruses and classic rock hooks that automatically make your foot tap to each beat.
It's so much fun listening to S.O.R.M and despite the rather dark lyrics and themes in the songs, these melodies will give your mood a boost!! Then I saw the fantastic music videos for "Gypsy Queen" and "Demon Queen" and I fell desperately in love with the band and knew that the "Noble Demon" is getting a new "Demon Child"!"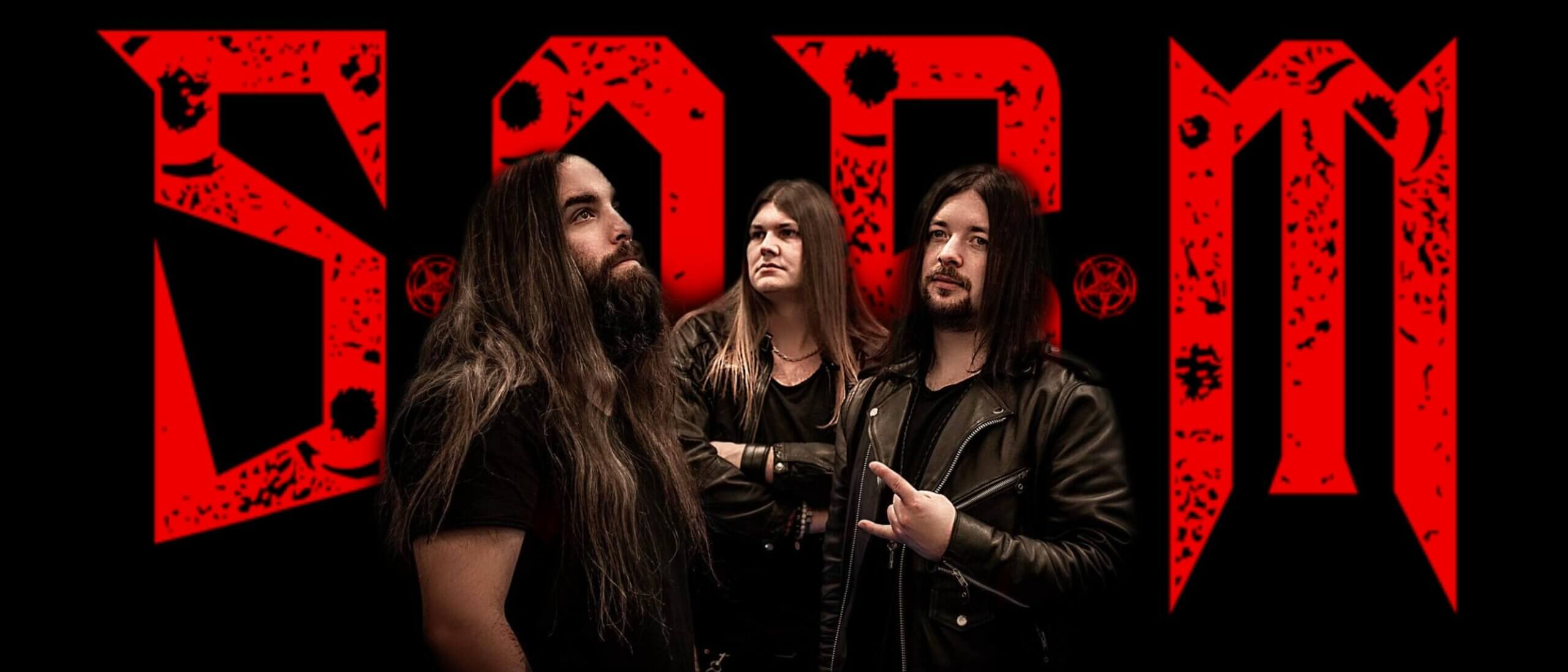 Formed in 2017, S.O.R.M soon after released an EP titled 'HellRaiser' and the lead single and video clip "Gypsy Queen" that confirmed the bands hard rocking prowess, a sound that will appeal to fans of acts such as Grand Magus and Night Flight Orchestra through to the greats of the genre, WASP and classic Judas Priest. Stay tuned for a taste of what's to come and add S.O.R.M as the soundtrack to your next night out partying until dawn!!!
Swedish Hard Rockers S.O.R.M sign worldwide deal with Noble Demon
S.O.R.M - Demon Child (Official Music Video)
S.O.R.M - Gypsy Queen (Official Music Video)