The film "Dauntless: The Battle of Midway" (German title: "Schlacht um Midway – Entscheidung im Pazifik"), which UCM.ONE releases on the film label M-Square Pictures in Germany, Austria and Switzerland, begins with big battle scenes, as a result of which the crew of a US Navy dive bomber has to be ditched after they have taken over a Japanese aircraft carrier The pilot Norman Vandivier (Jade Willey) and his seriously injured gunner Lee Keaney (John Enick) are floating hundreds of miles away from their fleet in the cold Pacific.
While fighting for their survival and trying not to attract the attention of the Japanese or be eaten by the sharks, the Navy leadership with Admiral Spruance (Judd Nelson) and Commander Browning (C. Thomas Howell) shows up in the face of the ongoing struggles, disagreement about the rescue measures and valuable time passed …
The film is based on the events of the Pacific War battle before the Midway Islands. The Navy soldier Norman Vandivier and his gunner Lee Keaney were never found, despite the Navy's search for days, unlike what was shown in the film. They were declared dead and Vandivier was posthumously awarded the "Navy Cross".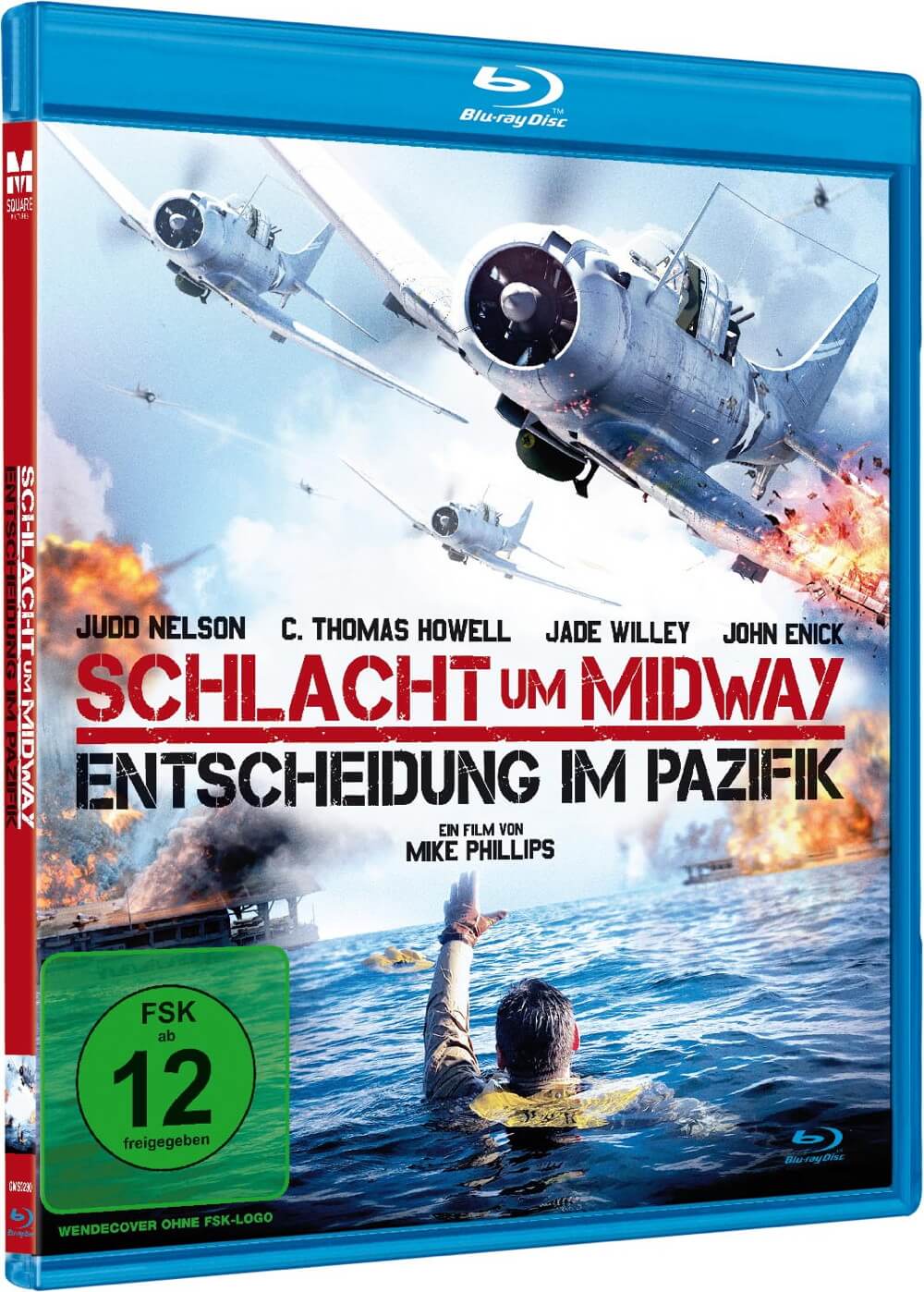 Technical specifications
Picture format Blu-Ray: WS 2.40: 1 / 1080p 23.976; DVD: WS 2.40: 1 (anamorphic) | Total runtime Blu-Ray: 97 min; Total running time DVD: 93 min German DTS-HD Master Audio 5.1), English DTS-HD Master Audio 5.1) | Extras: original trailer; Making of, alternative end trailer show | FSK 12