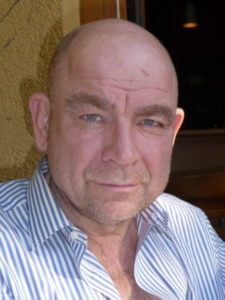 On the occasion of the 70th birthday of the Berlin director Eberhard Weißbarth, the Stiftung Deutsche Kinemathek and the film distributor picture & sound Eberhard Weißbarth – for the first time elaborately restored and digitized as retrospective his excellent Berlin short films as a short film program – in the charm of the 80s! The Screening of the seven short films take place at Bundesplatz-Kino on December 1st, at 3.30 PM
Vis-a-vis
Gisela Fackelday and Rudolf Schündler in a romantic love story between two older lonely hearts …
Class target not reached
Denis Wald and his mother Gundula Petrovska are fighting for mutual recognition. Achim Grubel as a tramp gives life coaching.
Foxi
The actor and director Jürgen von Alten in his last role as a lonely man, who falls in love with a fabric dog.
Moments
Elisabeth Winkelbauer, Stefan Schneider and Michael de Winter in a drama full of desire and passion and a confusion of feelings …
Dialogues
Lisa Helwig, once a busy old lady of the German film, as a widow fights lonely and abandoned for affection …
4 pm – Confectioner Kranzler
The hopeful young star Pierre Rene Müller and Ulrike Blohme in a heartbreaking mother-child relationship.
Echo
A woman murderer flees to Marseilles. Antony Paul and Sabina Trooger for the first time in a "nerve-wracking psychodrama" …