As of April 2016, Netflix reported over 81 million subscribers worldwide, including more than 46 million in the US. Today we´re proud to announce, that from now on the following movies are available in more than 190 countries on the video-on-demand subscription service Netflix:
---
Love Steaks , by Jakob Lass:
Clemens starts a new job as a massage therapist in a luxury hotel. He is shy but sensitive and likes to work with his guests' energies. The ladies he massages fall for his hands and make advances to him that throw him off balance. Lara, who works in the kitchen, tries it the hard way. She shakes Clemens up and brings him out of his shell. She is the knife, he is the spoon. Opposites attract. She tries to rid him of his fears, he tries to rid her of her addiction. Clemens finds Lara at the beach, carries her home and cleans the vomit from her face. They light boats on fire, take a nightdive into the hotel pool and drink coffee at the laundry cart so the fox won't find them. Clemens plays the guitar and Lara dances to it, although she can't. An unlikely couple falls in love. Dirty, bloody, great and honest.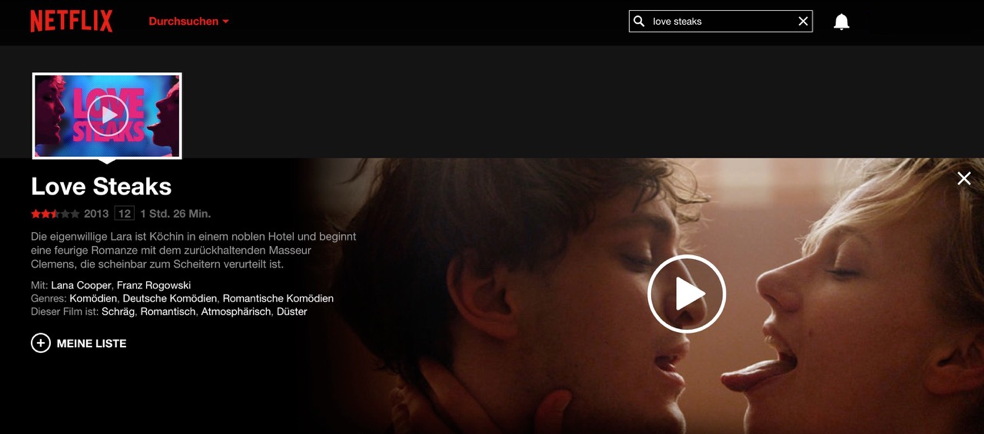 ---
Familienfieber (Family Fever) , by Nico Sommer:
Majas and Uwes relationship is stuck in the daily routine. Their marriage is infested with monotony. Quite contrary to Alina, their lovestruck daughter, who calls for an encounter of her and her boyfriend Nicos family. Badly prepared they start off to a place in Brandenburg, unaware of an unpleasant surprise. A secret affair disturbs the alleged harmony of two couples.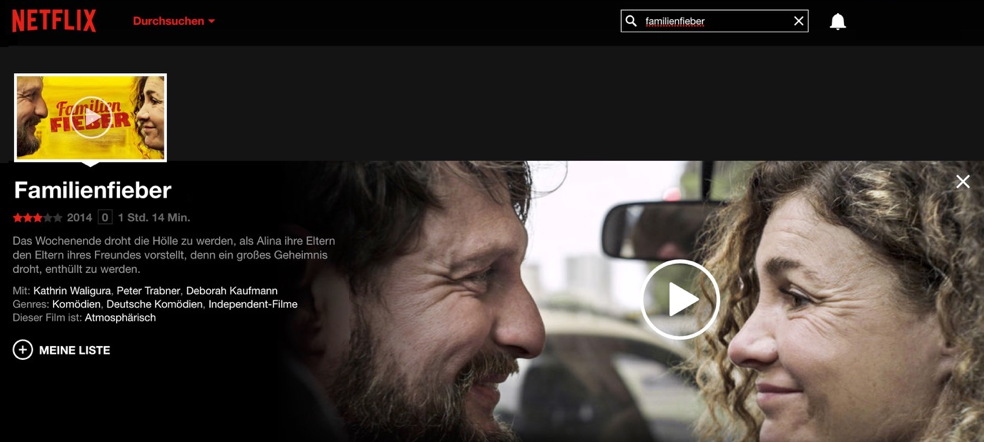 ---
Kaptn Oskar , by Tom Lass:
The turbulent relationship between Oskar and Alex ends in a big blaze, Alex has set in Oskar's apartment. So Oskar decides that everything shall be different with the next one and he makes a deal with fun-loving Masha: sleeping together but no making love. They both drift through Berlin and through their lives, sometimes playful, sometimes obsessively. And even Masha has her issues. While trying to build up a "normal" relationship, both Masha and Oskar reach their limits.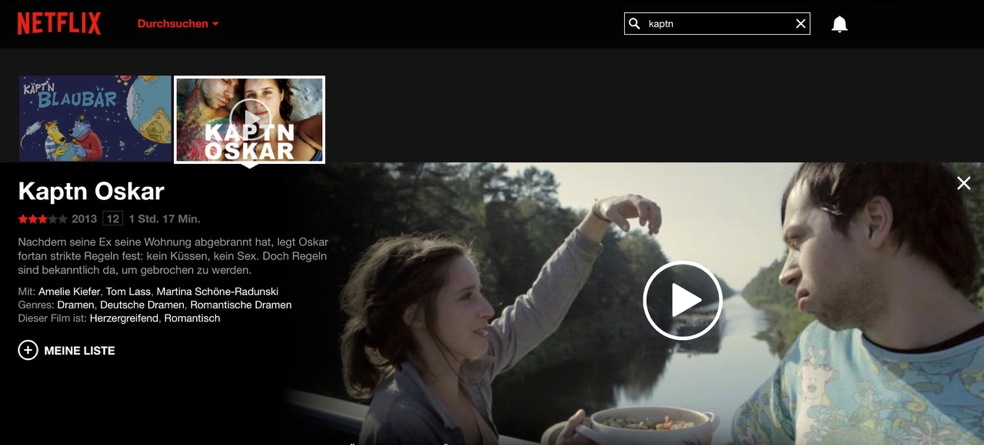 ---
Klappe Cowboy! , by Ulf Behrens & Timo Jacobs:
The self-styled director Cowboy is coming to Berlin with only one goal at long last filming his big blockbuster. Self assured he is accepting every mission until he is meeting a real artist and starts filming a special performance, something mysterious is brewing up nearby in the Bedlam-Hospital. But Cowboy, blind of love, is stiching in a wesps´nest and his dellitante qualities are overwhelming his powers by far.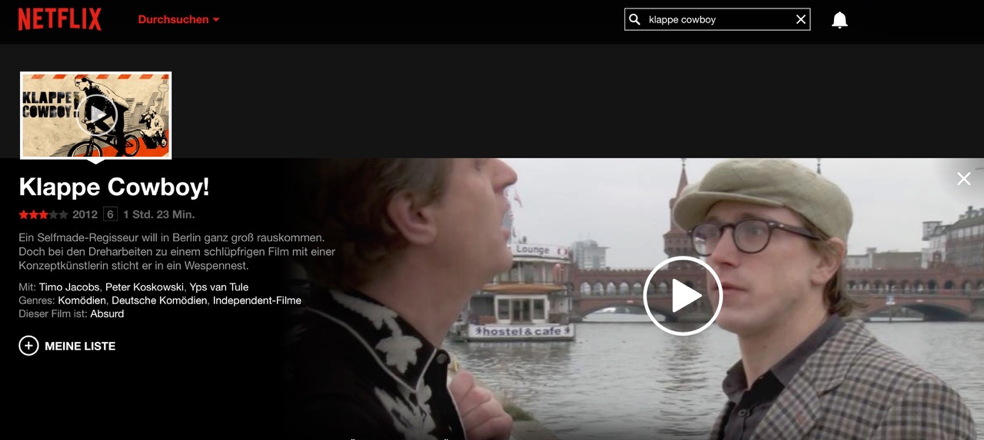 ---
III – Das Ritual (III – The Ritual) , by Pavel Khvaleev:
A small European town, where sisters Ayia and Mirra live, gets struck down by an unknown disease which takes many lives. Following their mother's death, the younger sister falls ill. Having realized that conventional medicine is useless in the face of the sister's disease, Ayia seeks help from Father Herman, a parish priest and a close family friend. In his house she finds books that are very far from the conventional religion. She gets to know that only penetration into Mirra's sick subconscious mind and discovery of the true cause of her disease will give her a chance to save her sister. Ayia is ready to go through this terrifying ritual, dive into the depths of the subconscious mind, and face the demons residing there.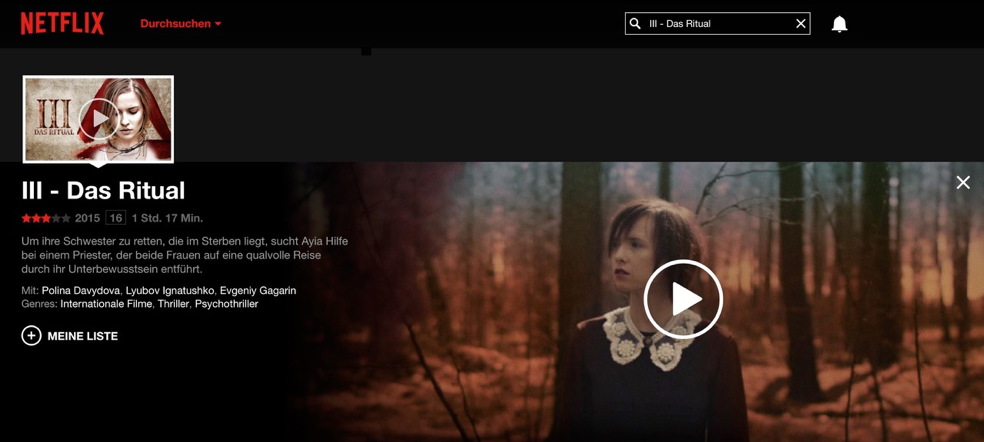 ---
Liebe mich! (Love me!) , by Philipp Eichholtz:
Sarah's MacBook Air flies out of the window when she is throwing an angry fit after an argument with her supposedly best friend. They just spent the night together but he's not on the same page as her regarding of this new development in their relationship. Stupidly enough, her whole week's work is on that broken laptop. But maybe the nice guy from the computer repair store can fix it? Or maybe he can fix her life altogether? He is trying to do both and Sarah lets him, because behind her loud and impulsive façade she has a big desire for love. But Sarah wouldn't be Sarah if she did not test the limits of what this new blooming relationship could take, how many arguments she can have with her father or how much she can party away in Berlin's night life.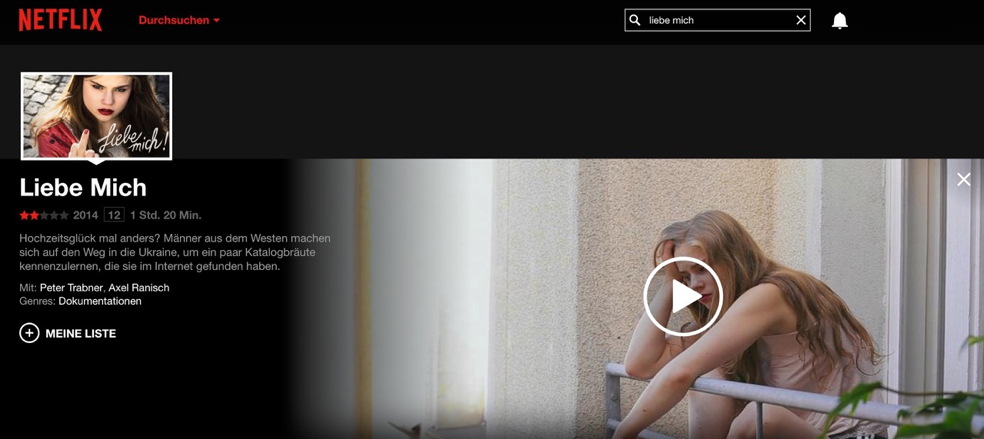 ---
Nachthelle (Bright Night) , by Florian Gottschick:
It's set out to be an idyllic weekend. Anna and Stefan, Bernd and Marc – two couples spending a few days in the countryside. The expanding open-cast coal mining operation which will soon be swallowing town, woods and meadows, brings them back to their hometown. The place is almost deserted. Nevertheless, the four protagonists are enjoying their visit to the moribund village – when an old debt about to be cashed in starts to invade Anna/s mind. Returning to their hometown seems to have a menacing effect. Anna and Bernd are haunted by nightmares, realities begin to shift. On top of that, Stefan is attracted by the polyamorous relationship of the two other men – a fact used by Marc to play mind games with Anna. She feels her well- structured life slide and then her boyfriend sliding away from her – and only the final confrontation with her former self will allow her a way out.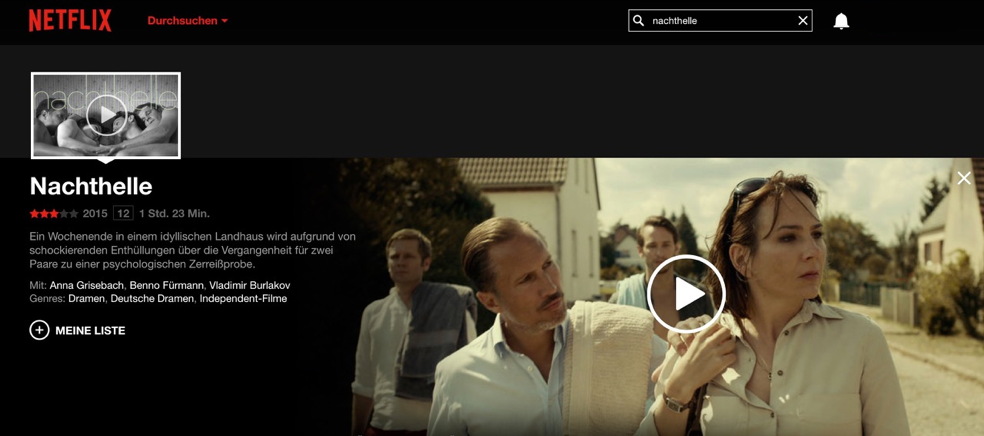 ---
Das Floß! (Floating!) , by Julia C. Kaiser:
Katha is sure: she wants to marry Jana and she wants to have a baby with her.
But Katha's childhood friend Charly has a special surprise for her: A bachelorette's night out with the "guys". A weekend. The five of them. On a raft.
There is Ken, her "new" best friend, her little brother Tobi and, alas, Momo, the future sperm donor: this is bound to end badly.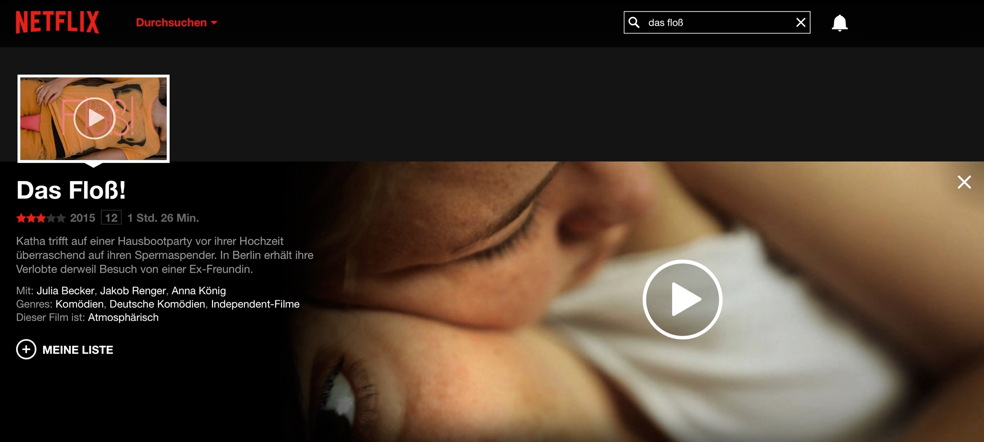 ---
Die Präsenz (The Presence) , by Daniele Grieco:
In his studies of anthropology, Markus is dealing with popular superstition and the Poltergeist phenomenon. When his friend Lukas hears about a remote castle which is said to be haunted, Markus wants to take the opportunity to record something paranormal and they decide to spend a week of the upcoming holidays there. His girlfriend Rebecca is not let in before the three are on their way. The students gain unauthorized access to the gloomy water castle and arrange themselves for the night. What seems to be fun at the beginning, becomes deadly serious very soon: something demonic is haunting the place and things start to get out of control…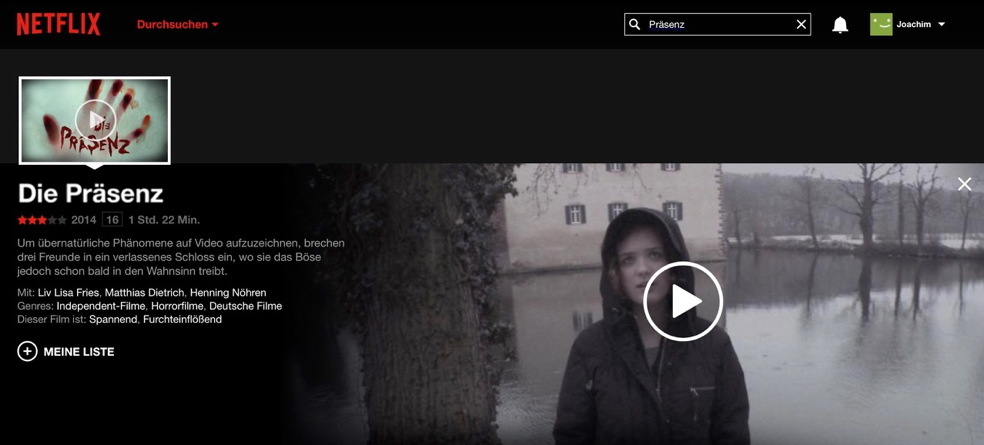 ---
Amok – Hansi geht's gut (Amok), by Zoltan Paul:
Amok' tells 48 hours of the live of Lorenz Fuchs, a middle aged gray accountant who believes his triste and monotonous life being meaningless and absurd. For him the outside world was always hostile and aggressive. When his Boss not only unexpectedly promotes him but also reveals that he knows about his well covert emotional failings, Fuchs is thrown out of his daily routine – his defense lines are crumbling. Well hidden memories of traumatic experiences bring up a long suppressed rage that results in an outburst of violence and a bloodbath.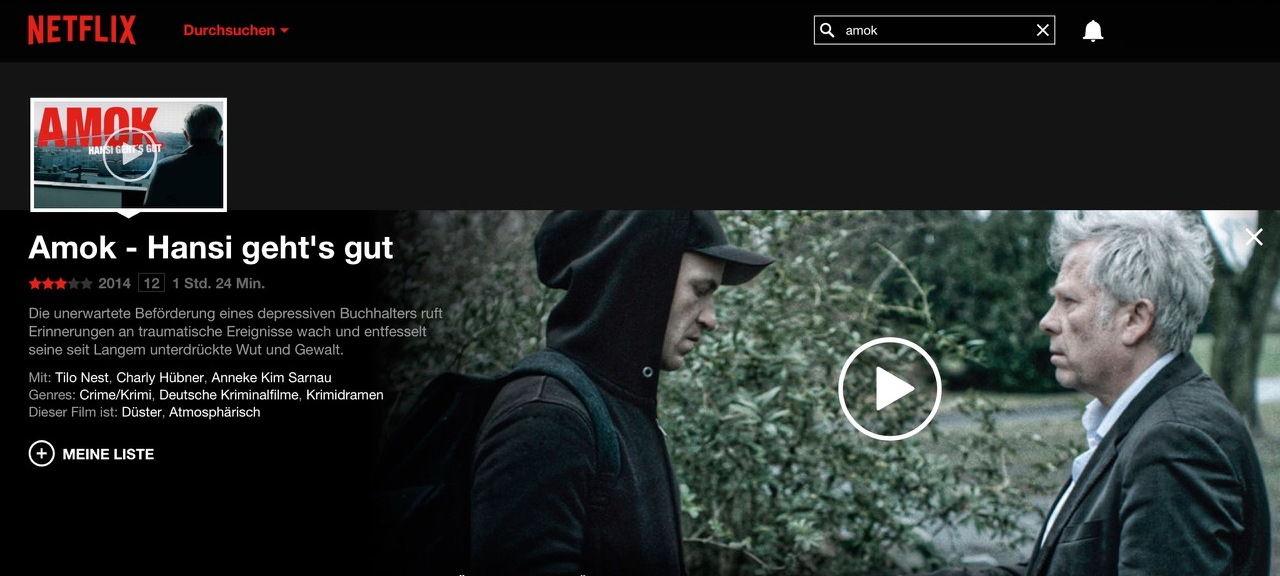 ---
For more information, trailer and available languages (subtitles, dubs) and if you´re already a subscriber at Netflix, please visit www.netflix.com.