As of today, the film "Baltic Tribes – Last Pagans in Europe" by Lauris Ābele and Raitis Ābele is available on UCM.ONE's B-Spree Pictures label both on DVD and digitally in Germany, Austria and Switzerland. The film consists of historical reconstructions, live-action scenes and computer animation, complemented by voice-over narration by scientific experts in the field.
The film was financed, among others, by the special funds of the National Film Centre for the 100th anniversary of the Republic of Latvia.
Synopsis:
Early 13th century: Religious rituals, the Battle of Saule, the battles of the Crusaders and the fiery battles for the free land. Who were the last pagans of Europe and what did they believe in? All this is revealed and experienced in this film documentary, in which the Danish merchant Lars (Kaspars Aninš) travels to the last pagan populated areas of Europe. Thus he enters the tribal area of the Balts, participates in religious rituals, gets intoxicated during the summer solstice, becomes a slave of the Kurons and finally even fights against the Crusaders. The longer Lars, a Christian, wanders along with the pagans, the more he begins to sympathize with the locals and their traditions….
"Baltic Tribes – Last Pagans in Europe" is a popular science documentary that interweaves a feature film plot with many historical facts, making it a fascinating journey into a bygone era. History is usually told by the victors – "Baltic Tribes" tries to set this historical picture straight.
Like the crusades for Constantinople and Jerusalem, the conquests in the Baltic States were carried out with great brutality.
Once subjugated and forcibly converted to Christianity, the Baltic population was reduced to the status of lawless serfs. The knights of the Teutonic Order did not see themselves burdened by moral concerns, since according to the values of the time they could invoke not only the right of the conqueror, but also the support of the church.

The brutality of the knights is described in the chronicle of Henry of Latvia: "They killed from morning to evening whom they found, both women and children … until the hands and arms of the killers finally grew tired of the monstrous murder of the people."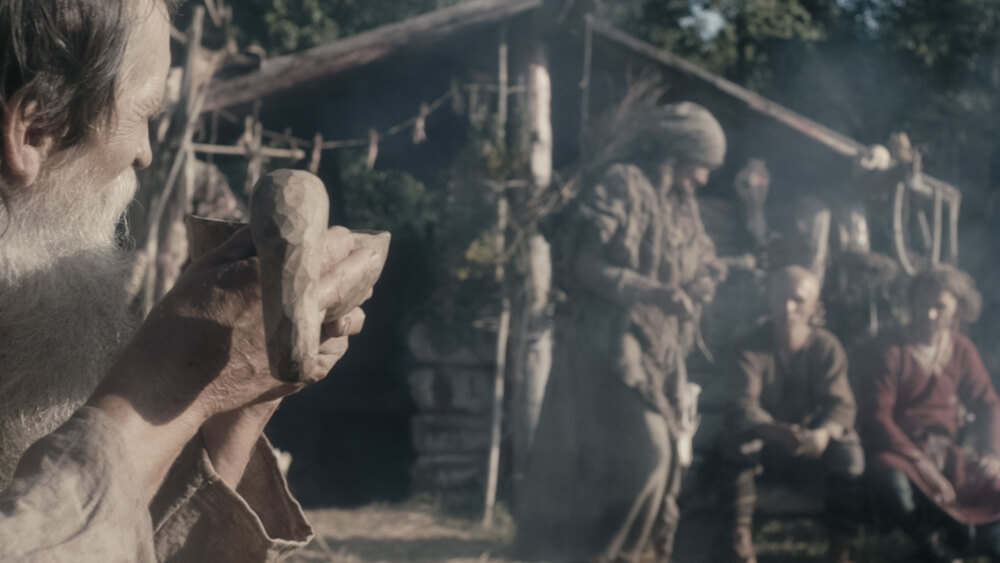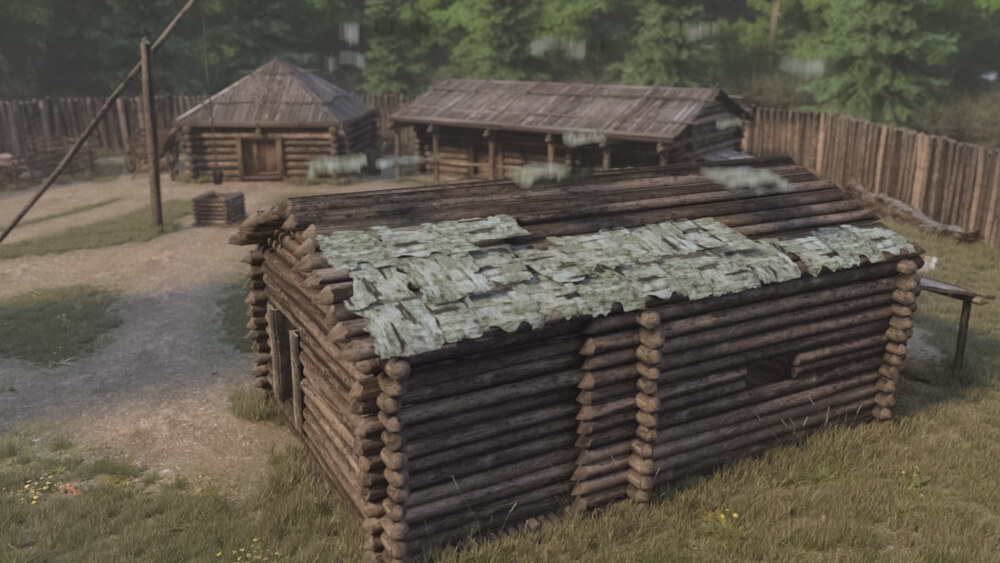 Press reviews & comments on the film
 "The team of Raitis Abele and Lauris Abele has created something really interesting here. The film shows the 13th century in a way that makes you almost feel like you're there. If you had told me I would enjoy a historical film this much, I would have called you crazy." (bandsaboutmovies.com)
"If you are interested in history, this film is a must see for you! In fact, Baltic Tribes is by far the best film about history I have ever seen! Wonderful stuff!" (IMDb review)
"An exciting, amazingly educational work…"  (Elina Martha Marthison, Riga WANFS)
Features and technical data
Format: DVD | Picture format: WS 2.35:1 (anamorphic) | Running time: 98.51 min | Sound formats: German DD 5.1, German 2.0, English DD 5.1, English 2.0, Latvian DD 5.1, Latvian 2.0 | Bonus Materials: Original Trailer, German Trailer | Rating: FSK 16
Baltic Tribes | Trailer (German) ᴴᴰ