The label was founded in 1993 in Neckargemünd near Heidelberg by Joachim Keil. From the Noom 5 ("Mandala – The Encore") came as A & R Tom Weyer (better known under his DJ name Commander Tom) added, which gave the label significantly his direction. Noom Records stood in the 90gern for several trends such as Hardtrance, Acid-Trance, Acid and Techno. In England, as well as a bit delayed in the USA, Noom Records also released the "Hoover-Sound Hype", which in turn influenced labels like Prolekult Records (UK) or Bonzai Records (Belgium).
In retrospect one can certainly say that one of the label's success secrets was that the "Noom Sound" as it was called back then was in "Trend Clubs" like the "Omen" by Sven Väth in Frankfurt or in others The hottest clubs in London, Paris, Amsterdam, Milan and New York went up and down, but at the same time in places such as the "Dorian Gray" at Frankfurt Airport or at the time emerging large-capacity discos was omnipresent.
The biggest hit on the label to this day is the title "Commander Tom – Are Am Eye?", Which has achieved worldwide chart success and alone sold well over 200,000 vinyl maxi singles. But titles by artists such as Mandala, Nexus 6, Cores, Traumatic, Jim Clarke and Nuclear Hyde were missing in any record box worldwide.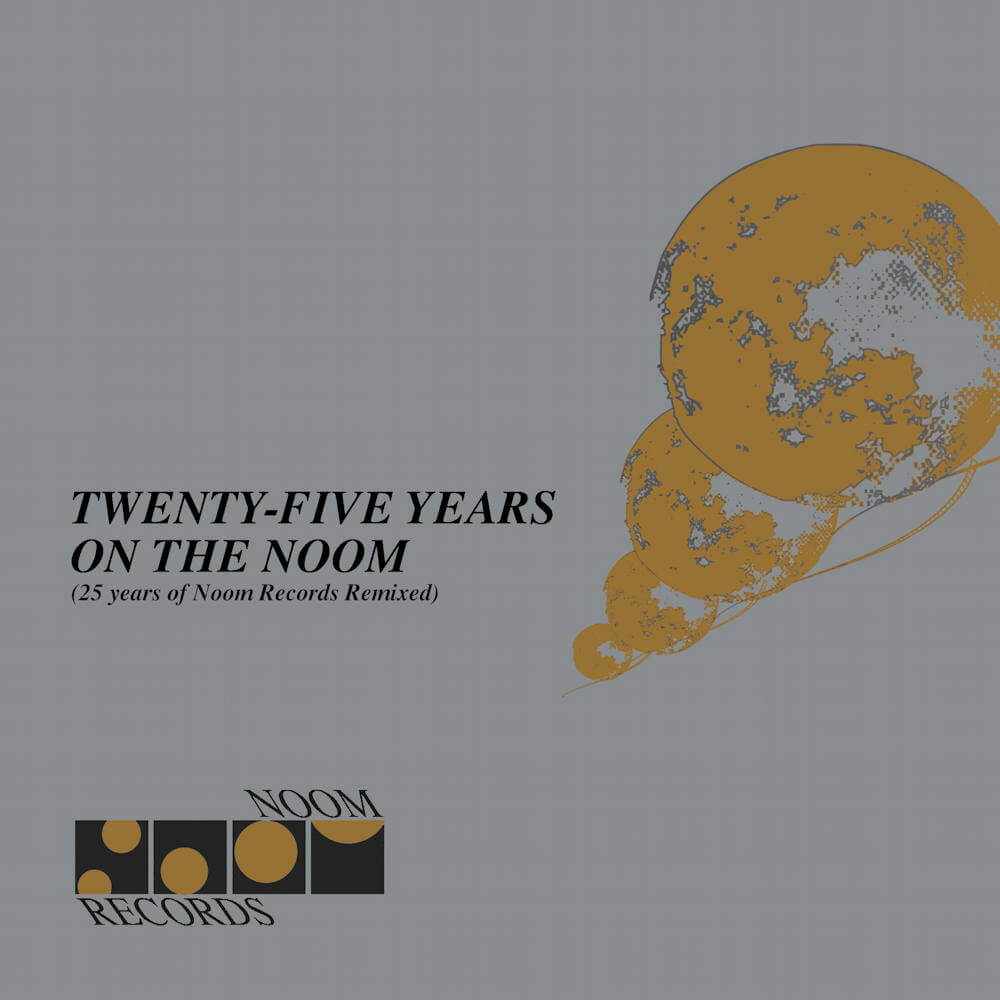 "Twenty-Five years on the Noom Remixed" is the label's second compilation for the label's 25th anniversary. On the first compilation "Twenty-Five years on the Noom" you could find new mastered original tracks, while on this compilation remixes from 25 years (among others Arpeggiators, Oliver Lieb, The Advent, Timo Mass, Acrid Abeyance, Jon the Dentist, Lazard and Sergio Ercolino).
01. Jim Clarke – Dark Side of the Noom-Intro (Orginal)
02. Superspy – The Fall (Arpeggiators Remix)
03. Commander Tom – Round My Brain (100 Bpm Symphony)
04. Jim Clarke – Silverstone (UCT Remix)
05. Nexus 6 – Time Chic (Dan Maxam 2002 Remix)
06. Jim Clarke – Smokin' Drum (UK Remix)
07. Commander Tom – Are Am Eye? (Jon the Dentist Remix)
08. Instant Zen – Plutonia (Gøtengørg Remix)
09. Comma, – Lonely Days (Saw MIx)
10. Commander Tom – Eye Bee M (Oliver Lieb Remix)
11. Toronto – X-tra See (747 Mix)
12. Mandala – Acidney (Cores Remix)
13. Commander Tom vs. Marco Düx Baby – The Cow (Baby Doc Remix)
14. Microworld – Booby Trap (Commander Tom Remix)
15. Traumatic – Acid Voices (Higher) (Mandala Remix)
16. Commander Tom – Eye Bee M (Timo Mass Remix)
17. Nuclear Hyde – Axis (Riot Rhythm Remix)
18. OP – Boneshaka (Sergio Ercolino Mix)
19. Commander Tom – The Vulcan (The Advent Remix)
20. CFC-12 – Rest in Hell (Timo Mass Remix)
21. Mandala – Astralia (Colourbox Remix)
22. Commander Tom – Are Am Eye? (Mandala Remix)
23. M-Pire Project – Discofanz 2000 (Rene Ablaze meets SAM-PLING Club Mix)
24. Commander Tom – Are Am Eye? 2.3 (Lazard Remix)
25. Nexus 6 – Time Chic (Remix)
26. Commander Tom – …The Next 1000 Years (Tom de Luxe Mix)
27. Cores – Acidious (Remix)
28. Nuclear Hyde – X-tension (Cyclone Mix)
29. Nexus 6 – Ab-Chic (Acrid Abeyance Remix)
30. Gain Force – X-Emption (Mandala Remix)