Obwohl "Noom Records" schon ab dem Start vor 25 Jahren einige der bekanntesten "Acid-Trax" der damaligen Zeit veröffentlichte, gab es tatsächlich bisher heute noch keine "Acid-Compilation" auf dem Label. Grund genug, dies zum 25. Jubiläum endlich zu ändern. "The Acid of Noom" verbindet 38 Acid-Titel, die jeder, der schon einmal auf einer Acid-Party gefeiert hat, kennen sollte… Natürlich sind Acid-Tracks der bekannten Noom-Artists wie Commander Tom, Mandala, Nexus 6, Cores, Traumatic, Jim Clarke und Nuclear Hyde auf "The Acid of Noom" auf der Compilation zu finden.
Abgerundet wird die Compilation mit Titel einiger "Gäste" wie AWeX, Tesox und Terry Lee Brown Junior (Plastic City), Hardfloor und Alexi Delano (Harthouse) oder MikeroBenics (GAMB), die ursprünglich auf Schwesterlabels von Noom Records veröffentlicht  wurden und ebenfalls das Genre "Acid" maßgeblich mit geprägt haben.
Gegründet wurde das Label 1993 in Neckargemünd bei Heidelberg von Joachim Keil. Ab der Noom 5 ("Mandala – The Encore") stieß als A&R Tom Weyer (besser bekannt unter seinem DJ-Namen Commander Tom) hinzu, der dem Label maßgeblich seine Richtung gab. Den "Noom-Sound", ein analoger Sound, der ursprünglich geprägt war von Studiogeräten von der Firma Roland (TB-303, SH-101 etc,) in Kombination mit bestimmten Effekten und eigenwilligen Abmischungen,  prägte zudem zum Start der Produzent Raymund Beyer (meist als Ray Boyé auf den Labelcopies zu finden), der zu dieser Zeit sowohl auf R&S Records wie auch auf Sony Dance Pool veröffentlichte. Sicherlich hat diese Kombination auch zu der Bandbreite der DJs, die diesen Sound spielten, geführt.
Diese Compilation ist Teil der Veröffentlichungen anlässlich "25 Jahre Noom Records", zu denen auch die schon vorher veröffentlichten Compilations "Twenty-Five Years on the Noom" und "Twenty-Five Years on the Noom Remixed" gehören.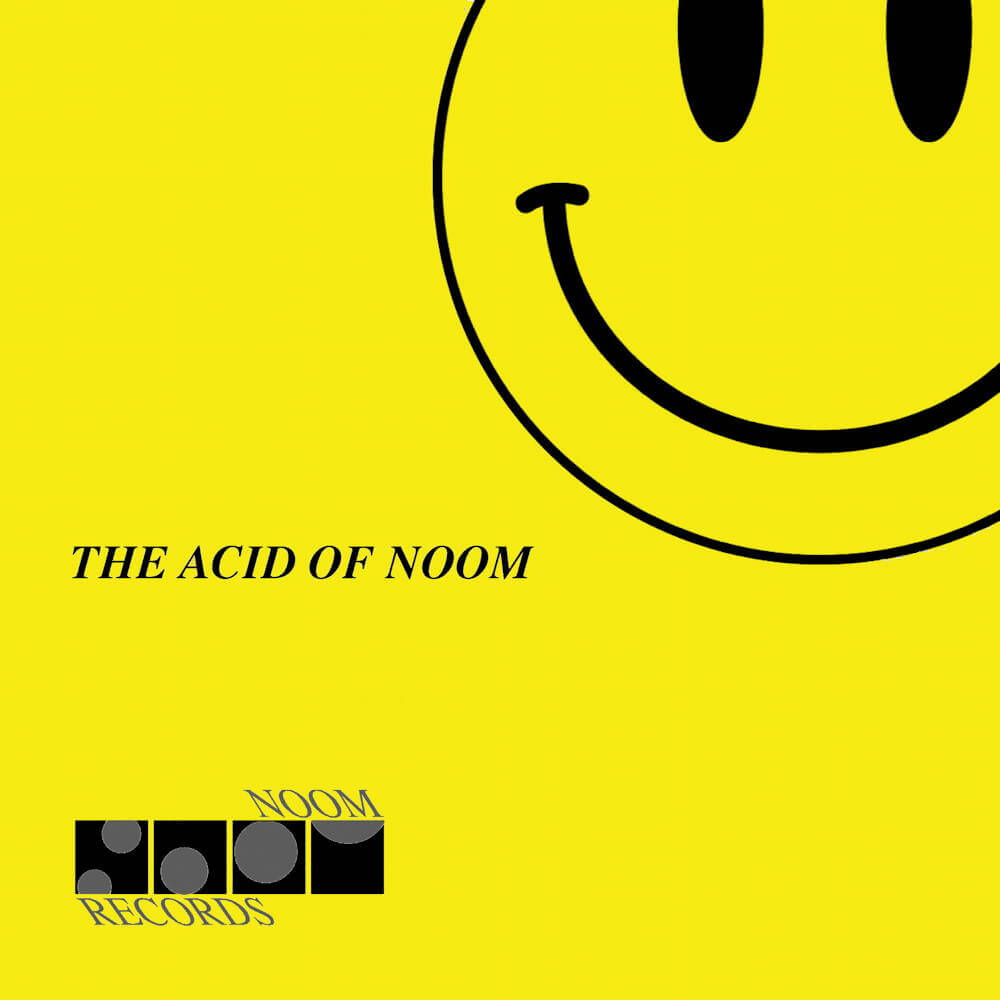 01. Mandala – Acidney
02. Commander Tom – The Vulcan
03. Cores – Manual System
04. T&T – Sci-Fi
05. AWeX – Madness
06. Hardfloor – Da Legacy
07. Mandala – The Encore (Brainstorm Raymix)
08. Cores – Iowa
09. Nostrum – Chicc!
10. Nuclear Hyde – Persuader
11. Cores & Vernes – Fugestives
12. Traumatic – Acid Voices (Higher) (Mandala Remix)
13. MikeroBenics – Replika (Album Mix)
14. Alexi Delano – Space for Bass (Jesper Dahlbäck Remix)
15. Nexus 6 – Time Chic (Remix)
16. Negative Return – Babylon Will Crush You
17. AWeX – Back on Plastic (Mandala Remix)
18. Omicrom – Old School
19. Nostradamus – Onyx
20. Commander Tom – Eternity (to Yazzy)
21. Cores – Aragon (Part 2)
22. Nuclear Hyde – Pesola
23. Troop – The State
24. Mandala – The Acid of House (Commander Remix)
25. Comma, – Lonely Days (Club Mix)
26. Nuclear Hyde – Running Man
27. Watchman – Cut the Midrange
28. The Hacker – Classic Revisited Part 3
29. Mandala – Meltburn
30. Ulysses – Dream 'N' Trance
31. Nexus 6 – Ab Chic
32. Terry Lee Brown Junior – Tribal Nova
33. Tesox – So what you want me to do
34. Cores – Hypnotize
35. Cozmo Giant – Obsession
36. Paul Isley – Lilac
37. Mandala – Pacidic Ocean (303 Miles Under Water) (1994 Live Version)
38. The Hacker – Cold Love